Before starting to use the Webcam Recorder feature, please insure that you have updated to the latest version of FonePaw Screen Recorder. If not, click the download button on this page.
Step 1. Launch FonePaw and Click Webcam Recorder

Step 2. Set Parameters
There will be a settings panel opened with your webcam. You can select which camera to capture the video with, and set the resolution, volume, and rotation on the panel. By clicking Property, you can set detailed parameters for your videos, including brightness, contrast, hue, saturation, sharpness, etc.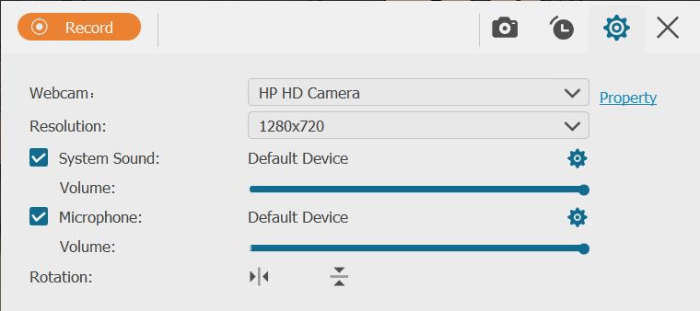 Step 3. Click Record to Start Recording
In the upper right corner of the panel lies a Screenshoter and a Timer. You can use them to take screenshots while recording and set the recording length for your video recording to finish automatically.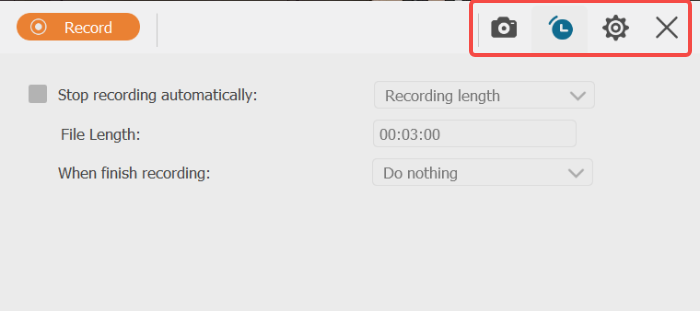 Step 4. Click the Rectangle Button to Stop Recording
After that, you can preview, trim(if necessary), and save the video recording to your computer.
Default Keyboard Shortcuts:
Ctrl + Alt + R: To start/stop recording
Ctrl + Alt + S: To pause/resume recording
Ctrl + Shift + C: Screen capture
You can customize the hotkeys in Preferences.