Selectively Transfer Your Preferred Files Between iPhone/iPad/iPod and Mac
Photos, videos, music, contacts, messages, and even application data – FonePaw iOS Transfer handles all these seamlessly, enabling effortless retrieval and transfer among any iOS device.
One-Click Photo Transfer and View on More Devices
Sync all photos with one click, be they new or old
Transfer photos from iPhone to iPhone, iPad, or Mac, or vice versa
Transfer photos in mainstream formats such as JPG, PNG, and GIF
Sync Music for Seamless Listening at Home or on the Go
Seamlessly sync and transfer music in formats like MP3, WMA, and AAC between iOS devices
Transfer Music, iTunes U, Podcasts, Ringtones, Audiobooks, and Voice Memos effortlessly
Save and Watch Videos on any Device You Like
Enhanced with hardware acceleration technology for fast video transfers
Support Movies, Home Videos, TV Shows, Music Videos, Podcast, and iTunes U
Seamlessly Transfer Contacts Between Phones
Transfer contacts from iPhone to Mac/PC as both CSV and vCard format files
Exchange contacts between both mobile phones and computers
Wave Goodbye to Message Loss Worries
Synchronize third-party app messages, including Messenger, WhatsApp, Kik, LINE, Viber, and WeChat
Export text messages from your iPhone to your computer for a well-organized and clearer arrangement
More iOS Data Transfer Worthy Exploring
Tidy up and remove books, and also transfer and export them between mobile devices and computers
Memos, calendars, Safari history, and call records can be exported to computer for a clearer organization
iTunes Alternative? Far Better than What iTunes can
FonePaw iOS Transfer can not only backup iPhone to Mac/PC as iTunes does, but it can also easily manage your iPhone data. As exemplified by music, this iTunes alternative for Windows and Mac boasts more simple backup steps, and it can selectively move songs, and playlists between iOS devices and PC/iTunes without restrictions.
FonePaw iOS Transfer vs iTunes
Transfer Music from PC to iPhone via FonePaw iOS Transfer
2
Launch Fonepaw iOS Transfer
3
GO to"Media">"Music","Music", click "Add File" or "Add Folder" (the unsupported format will be converted automatically)
Transfer Music from PC to iPhone via iTunes
3
Add music to iTunes library (convert the format of music files if necessary)
4
Cate iPhone, and click "Music" under "Settings"
5
Tick "Sync Music", and choose the songs you want
Your Trusted iPhone File Manager, Making Data Well-organized
FonePaw iOS Transfer enables comprehensive access to contact data on your iPhone, allowing you to efficiently organize and modify contact information. You can create new contracts, remove unwanted ones, and identify and merge duplicates with ease. Moreover, it offers the capability to export contacts from your iPhone to Mac and PC in both CSV and vCard formats.
Are your playlists a bit of a mess? FonePaw iOS Transfer not only effortlessly reads the existing playlists on your iPhone but also offers the ability to categorize them. You can preview songs, add music to playlists, or remove tracks from them. This program can even identify duplicate songs, ensuring your playlists are clearer and more organized than ever before.
Delete contents that you don't like
For your usual photos, videos, music, contacts and messages, FonePaw iOS Transfer is your solution for efficient iPhone storage management. It quickly helps you deal with unwanted or duplicate content. In addition, when it comes to app-related data like books, notes, and calendars, this iPhone app manager excels at effortlessly helping you remove unwanted files.
Refresh to load your changes on iPhone
Use the 'Refresh' feature for instant iPhone updates. With FonePaw iOS Transfer, no change to your iPhone's storage data goes unnoticed. This excellent iTunes alternative, compatible with Windows and Mac, guarantees fast data synchronization between iPhones. It also allows instant synchronization of iPhone data with your computer, all with a simple update.
Versatile Toolbox for Seamless Data Management
Specialized for contacts, all details including phone numbers, title, birthday, e-mail, etc. can be saved and restored with a click.
Easily sync between devices and iTunes, and effortlessly manage your iTunes library, all in one simple step.
Make Ringtones with Your Music
Creating ringtones with your favorite music is just a one-click process. Songs imported from iPhone or local music from the computer are all available.
Convert HEIC to JPEG/PNG
Can't view HEIC images on non-iPhone devices? FonePaw iOS Transfer provides a one-click solution in its toolbox to convert HEIC images to JPEG/PNG formats.
Efficient iOS Data Transfer: Three Methods Simplified for You
Transfer from Computer to iOS device
Transfer from iOS device to Computer
Transfer between iOS devices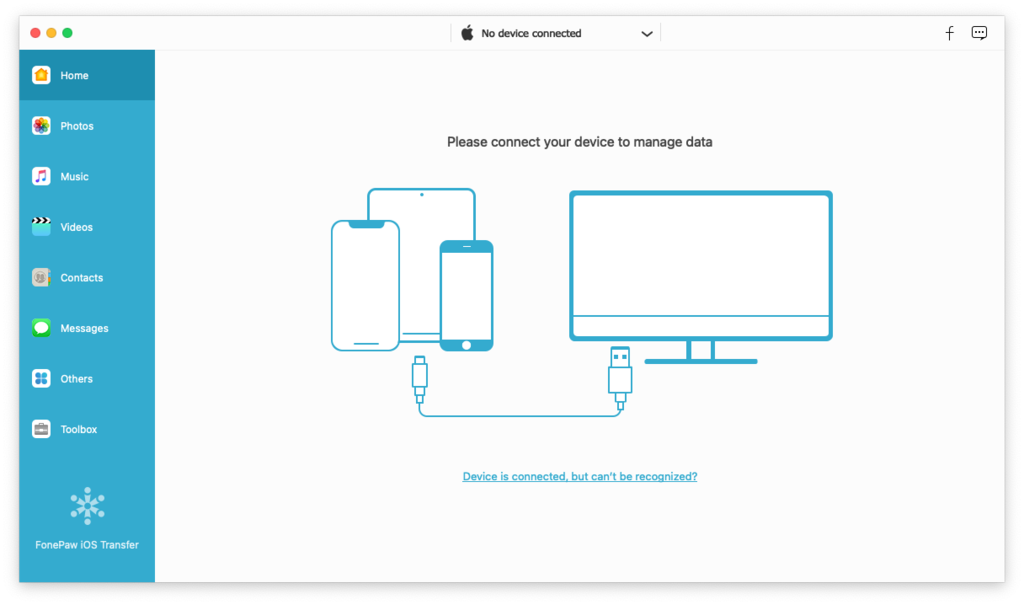 Step 1
Launch FonePaw iOS Transfer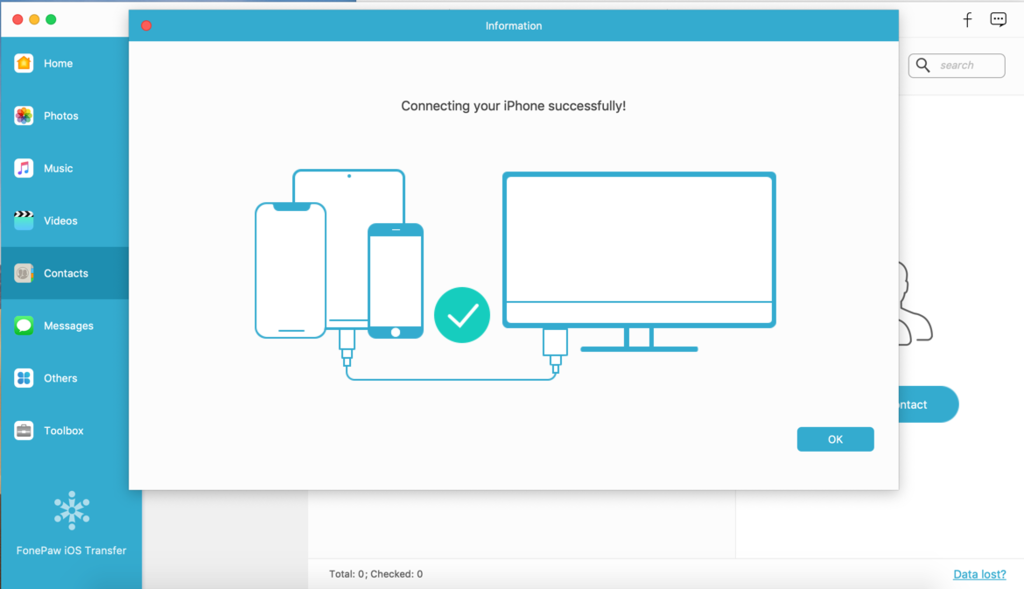 Step 2
Connect iPhone/iPad/iPod to PC or Mac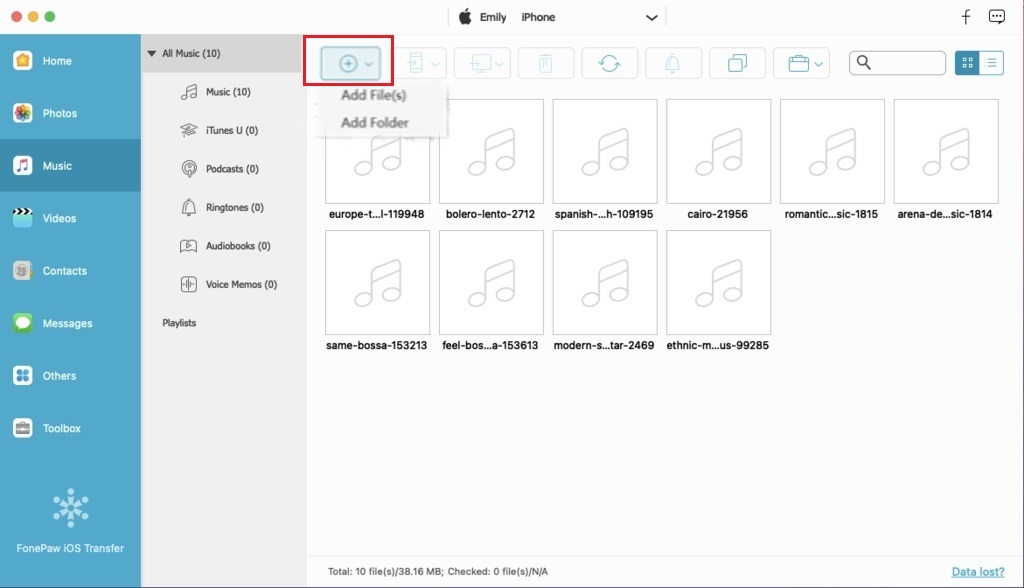 Step 3
Add files and transfer them from PC/Mac to iPhone/iPad/iPod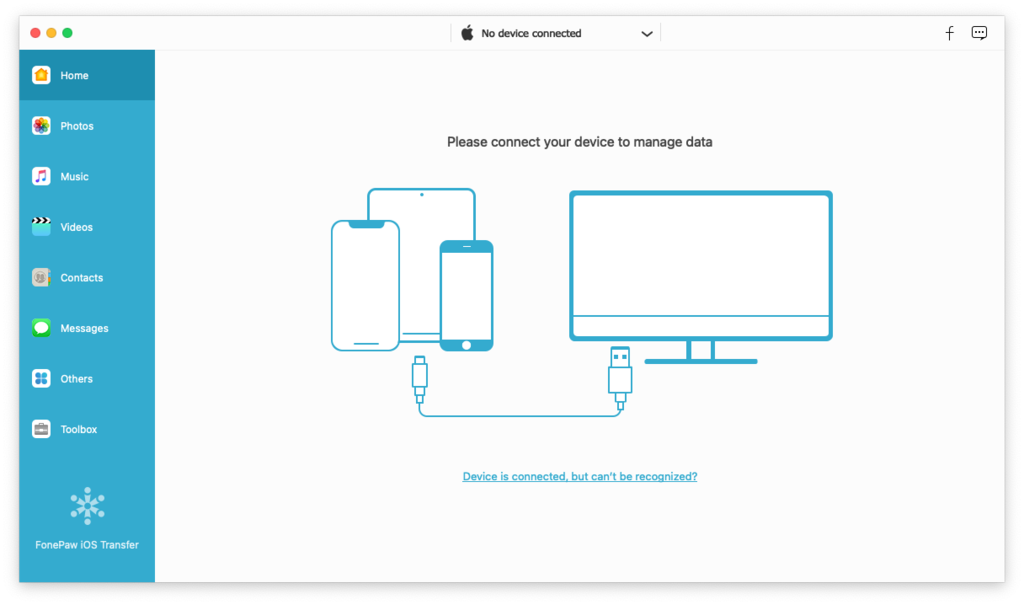 Step 1
Launch FonePaw iOS Transfer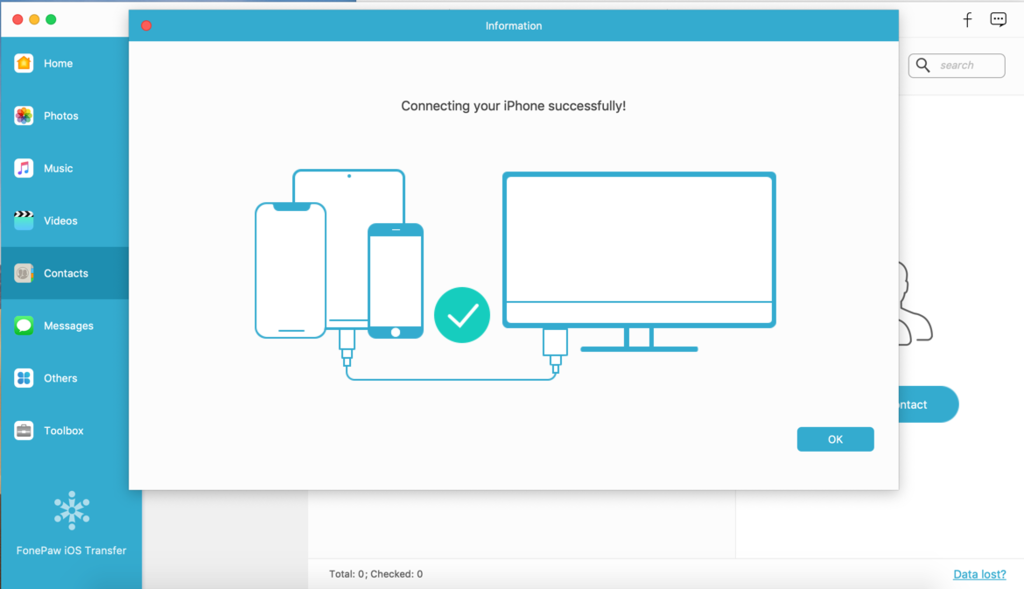 Step 2
Connect iPhone/iPad/iPod to PC or Mac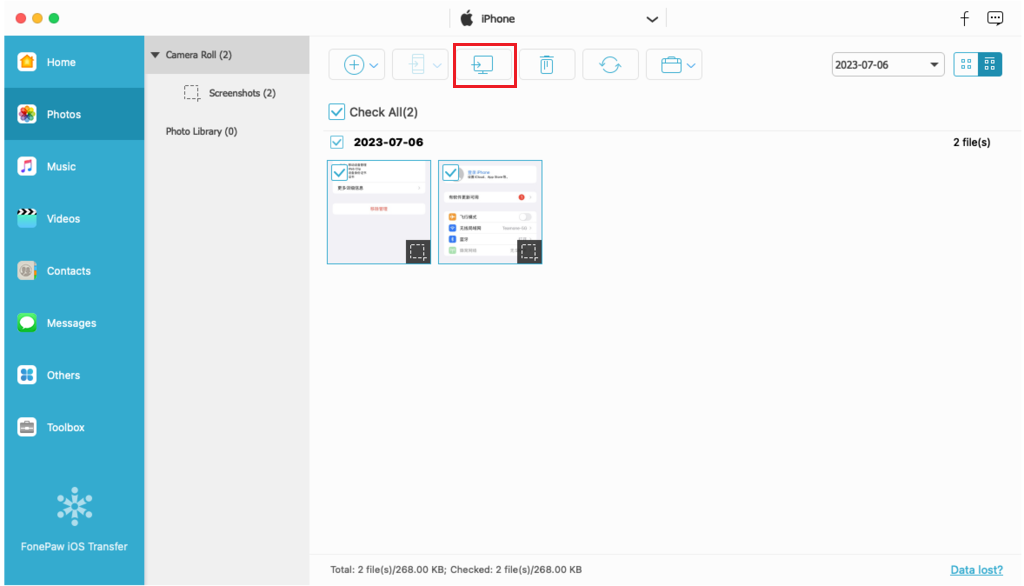 Step 3
Select and transfer files from iPhone/iPad/iPod to PC/Mac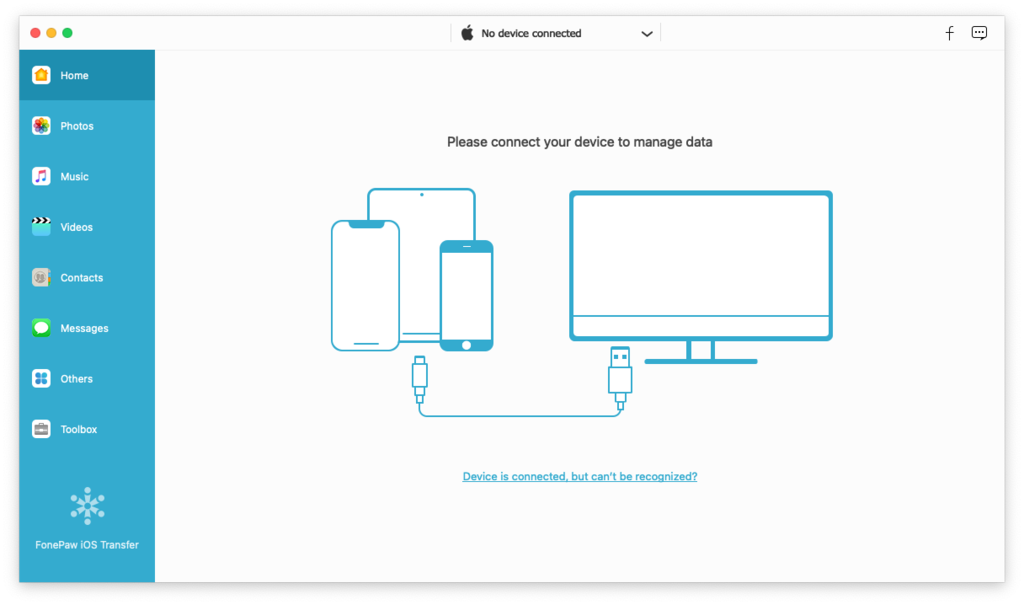 Step 1
Launch FonePaw iOS Transfer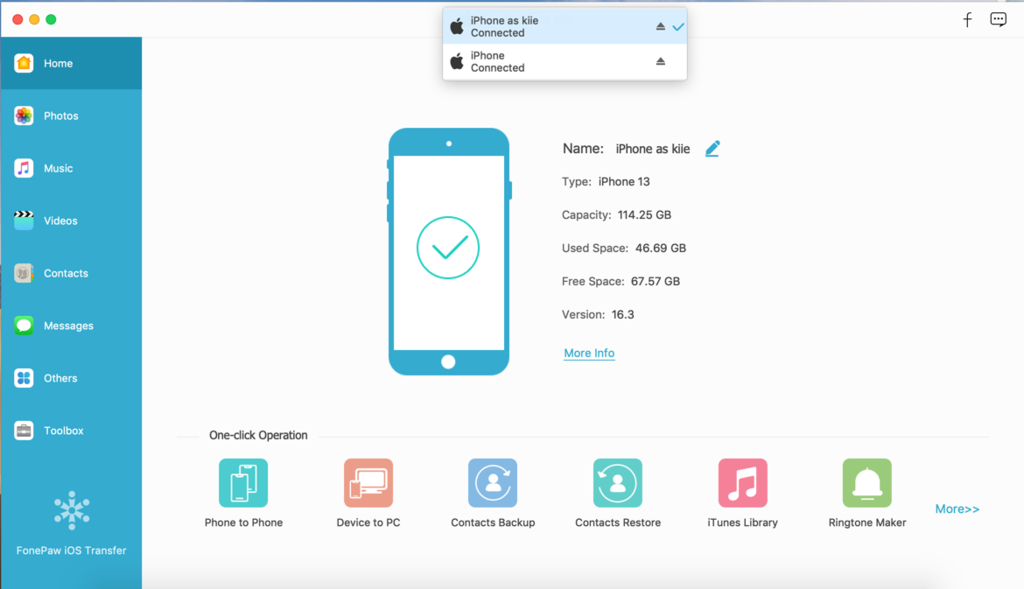 Step 2
Connect two iOS devices at the same time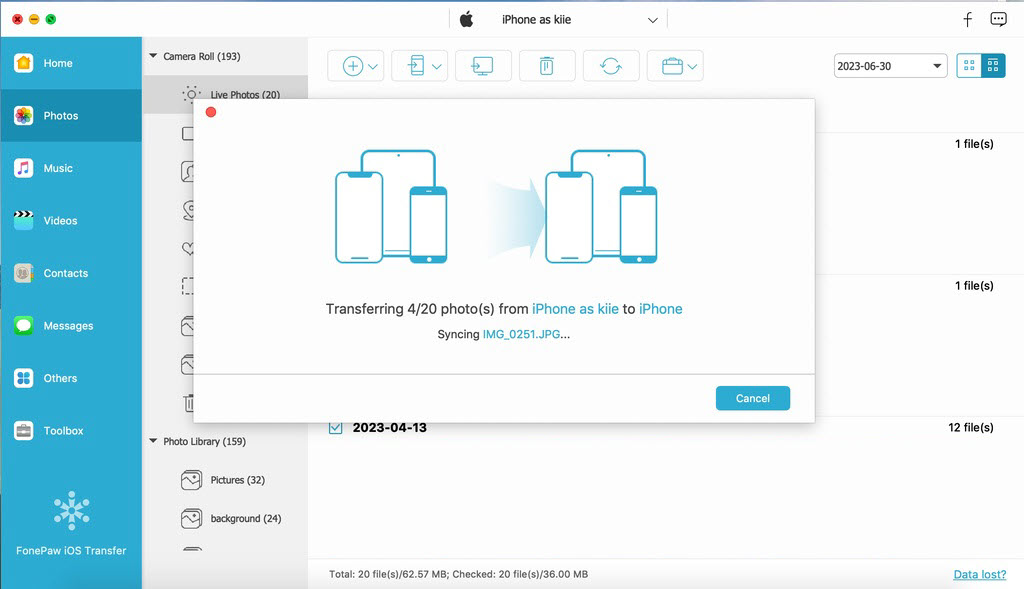 Step 3
Select and transfer files from one iOS device to another
Trusted Solutions Are Proven
The app makes it easier for iOS users to transfer music, photos, videos, contacts, messages and more from their iOS devices to computer, and vice versa. The FonePaw iOS Transfer tool is not only a viable alternative for iTunes but also offers some features that are not available on Apple's software.
It's really just one click and FonePaw iOS Transfer starts the backup of all your contacts. By using the built-in restore feature, you can also easily put back those contacts on your iPhone. It is a great feature if you don't like syncing your contacts to your Cloud or Google but do want to keep your contacts safe.
This easy-to-use application is capable enough of handling different types of data, be it photos, playlists, videos, music or important files and documents. Another amazing benefit of FonePaw iOS Transfer is that it offers support for all the models of iPods, iPhones and iPads.
FonePaw iOS Transfer helps in managing the playlists without any restrictions between iOS devices. Users just need to connect the device with PC using USB and start transferring all the stored data to PC or back onto iDevice.
The software can be looked as the perfect alternative of iTunes but with lots more to offer. Apart from doing the same job as iTunes, FonePaw iOS Transfer can also easily manage your music, movies, music videos and playlists without any restrictions.
Get FonePaw iOS Transfer Now!
System Requirements
Windows 11/10/8.1/8/7/Vista/XP (32 bit or 64 bit)
Mac OS X 10.7 or above (macOS Big Sur and macOS Monterey)
Pricing
Starting at
$33.49
Category
Utilities & Tools