You may want to make your own ringtone on the iPhone. Here you'll learn 4 different iPhone ringtone makers, which can make any song your ringtone on iPhone. Pick the one that you like and make custom ringtones that you like for your iPhone 5/6/7/8/X.
---
You May Need:
iPhone Ringtone Maker: How to Create iPhone Ringtone (opens new window)
---
# Best Ringtone Maker for iPhone Without iTunes
The first iPhone ringtone maker here is DoTrans Ringtone Maker (opens new window) by FonePaw. It is recommended because it can make ringtones for your iPhone with any song, not just songs on your iPhone, but songs from your iPad, iPod Touch, PC. The iPhone ringtone maker can create ringtones with audio of various formats: M4A, MP3, AAC, FLAC, OGG, WAV, WMA and more. It is a great ringtone creator for iPhone 5, 5s, 6, 6s, 7, 7 Plus, 8, 8 Plus, X/XR/XS.
Step 1: Download, install DoTrans Ringtone Maker on PC.
Free Download Buy with 20% off
Step 2: Click Toolbox, and find Ringtone Maker.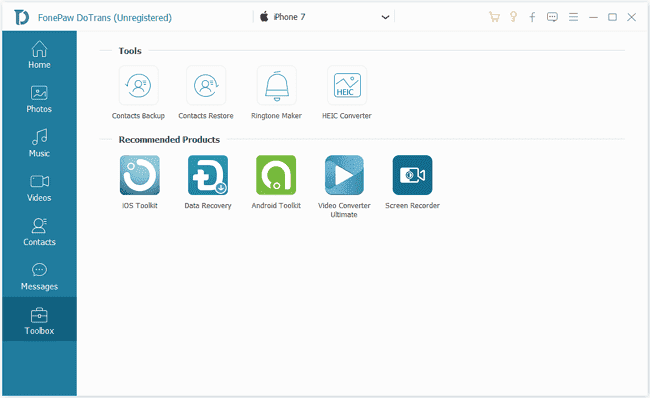 Step 3: To make iPhone ringtone with a song from your iPhone, connect your iPhone to the computer. After the ringtone maker detects your device, click Add file from device. Also, you can connect iPad, iPod Touch to the ringtone maker to make ringtone with songs from iPad or iPod Touch.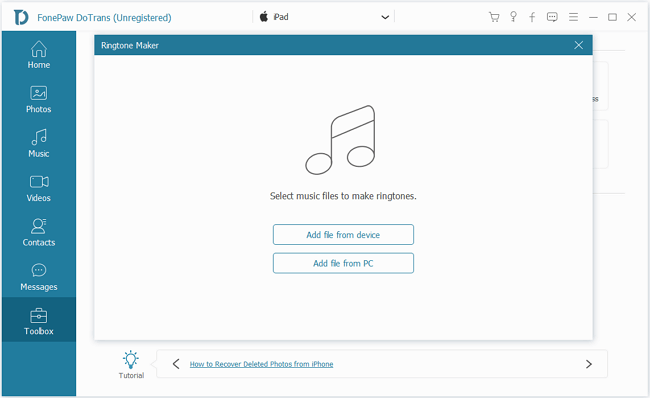 Tip: If you want to make a song on your computer your iPhone ringtone, click Add file from PC.
Step 4: After adding an audio file, the ringtone maker will allow you to cut any part you like as iPhone ringtone. You may set the starting and ending point, play the clip to listen to your ringtone. When you are done, click Generate to make a ringtone for iPhone. Remember to tick Add to device, which will automatically add the ringtone you make to your iPhone when it is done.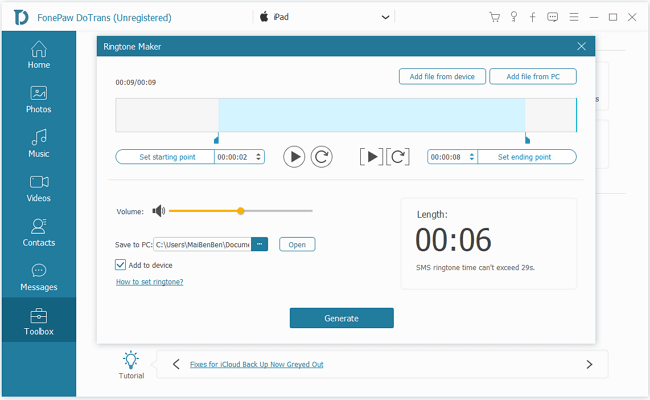 Now you have created your own ringtones for iPhone with FonePaw DoTrans. DoTrans is also a data transfer tool that can help you transfer ringtones, music, photos, etc. from iPhone to iPad, iPod Touch, Android, PC or vice versa.
Similarly, you can make ringtones for Android phones with DoTrans, move Android ringtone to iPhone and more.
Tip: How to set a custom iPhone ringtone on iPhone
Once you successfully added your custom ringtone to your iPhone, you can set it like this:
On your iPhone, go to "Settings > Sounds > Ringtone" and select the ringtone you have created. Usually, you will find all custom ringtones on top of the ringtone list.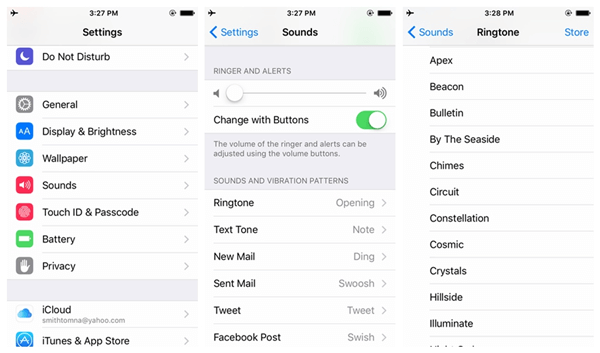 # iTunes Ringtone Maker: Make iPhone Ringtones with iTunes
Open iTunes and find that song that you want to make a ringtone out of.

Right-click the song. In the drop-down menu, choose Get Info. This brings up a small window. Click the Options tab, enter the start time and stop time for the ringtone and tick them. Then, click OK.

Head back to iTunes library and right-click on the song you just edited. In the drop-down menu, select "Create AAC version".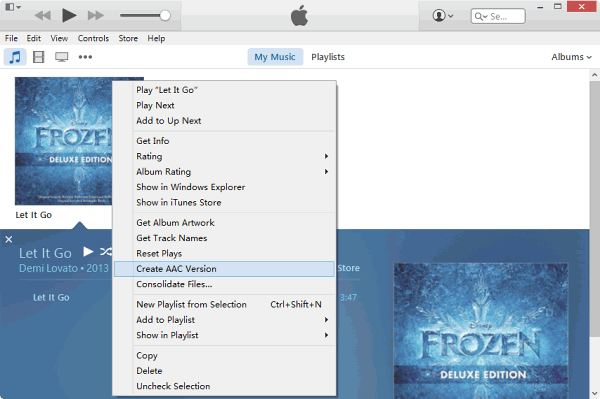 Now right click on your song snippet, and click on "Show in Windows Explorer" (for Windows). Rename the file type from .m4a to .m4r, and give it a different name. After you've renamed the extension to .m4r, head back to iTunes and check the "Tones" section. Your new ringtone should be out there.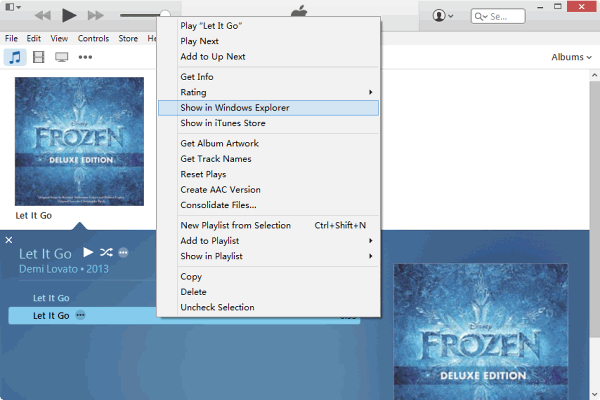 Sync your iPhone. While still in your iPhone menu on iTunes, go to Tones and select Sync Tones. Then hit "Sync" or "Apply".
# iPhone Ringtone Maker Online
There is also an online iPhone ringtone creator: the ringtonemaker. You can upload a song to the website and make a .M4R ringtone. But the problem with an online iPhone ringtone maker is that it can only detect songs from Files app and Photos app on your iPhone. So if your songs are stored on other apps on the iPhone, you can make the song your ringtone directly on iPhone. You'll have to transfer the song to PC and add the song to the ringtone maker from PC.
# iPhone Ringtone Maker App
If you would like to make ringtone for iPhone without a computer, you can download a ringtone maker app from App Store. Ringtone Maker Pro, for example, let you convert MP3 songs to ringtone. It also can change the playback speed to add special effects to your ringtones. It is available on the App Store at $0.99.
That's it! Now, you own your coolest ringtone you make on your iPhone.