Can you download Netflix shows on Mac? Is there a Netflix app for MacBook or iMac? The answer is NO. Netflix app is available on iPhone, iPad, Android mobile devices, Windows, except for the Mac. The only way to watch Netflix on Mac is to use a browser(Google Chrome, Safari, etc.) to log in on its website Netflix.com, where you can only stream Netflix videos but are unable to download Netflix movies and episodes on Mac.
Netflix hasn't developed the app for macOS, which makes it difficult for users to watch Netflix offline on Mac. Before Netflix provides its app on macOS, there're some approaches that allow you to watch Netflix offline on Mac though it may get a little tricky.
Record Netflix Shows on Mac
Screen recording is one way to download Netflix shows on Mac, which requires a screen recorder program. FonePaw Screen Recorder for Mac can come handy at downloading Netflix episodes and movies on Mac. The FonePaw recorder can capture any videos and games on Mac as well as using the webcam to record your face and voice. This guide will show you the steps to record Netflix on Mac, and it's incredibly easy to use.
Step 1 Download and install FonePaw Screen Recorder program on Mac.
Free Download Buy with 20% off
Step 2 Open Netflix.com website and log in your account on your browsers, and choose the show or movie you want to download to Mac. Please note that the error may occur when you try to record on Safari. So it is better to use browsers such as Google Chrome, Firefox to record Netflix movie or episode on Mac.
Step 3 Launch the FonePaw program and you can see its main interface – a clean-looking controlling panel. To download the Netflix video with audio on Mac, turn on Display and System sound. The webcam and microphone can be toggled off since it is not needed.

Step 4 Set up the recording area. If you play the Netflix movie or show in full screen, simply select "Full screen". More recording area sizes are available under "Custom". Or you can also adjust the recording area on your own by stretching the dotted rectangle.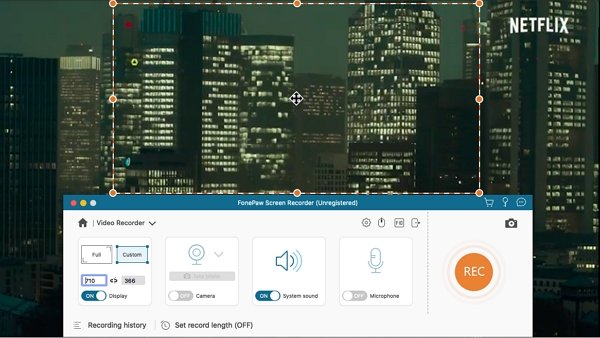 Step 5 After all settings are settled, simply click on the red REC button to start recording and play the Netflix video you want to record;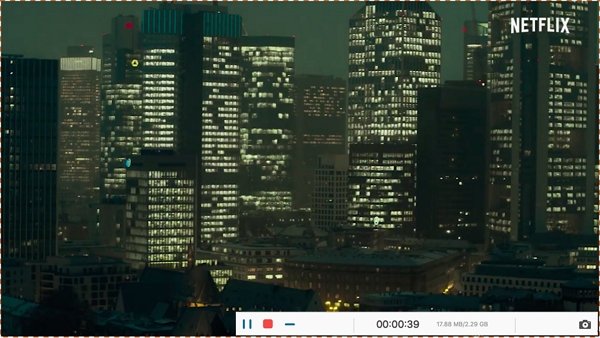 Step 6 When it's finished, click the Stop button to end recording and the Netflix movie or episode will be saved automatically as MP4, M4V, MOV, GIF or other format. You are able to set the saving path in Settings; To locate the downloaded Netflix videos, click Recording history.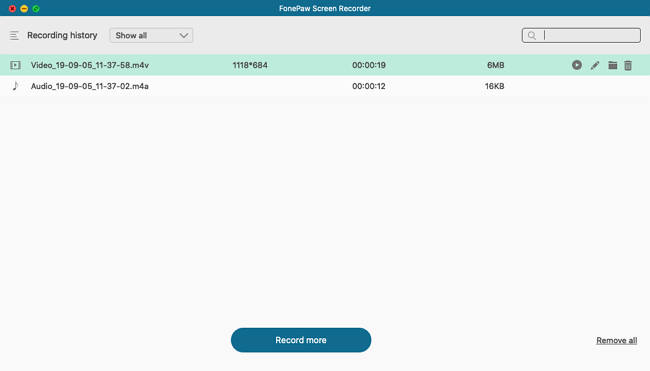 There, the Netflix shows you want to watch offline on Mac have been successfully downloaded in your hard drive. FonePaw Screen Recorder can do more than recording the contents on the desktop in a small size without lag. It can take screenshots when recording, recording videos through webcam and sound as well. In all, it's a wonderful tool for screen recording on Mac.
Note: Recording videos from Netflix violates Netflix's terms and conditions. You should keep the downloaded videos to yourself and should never share them.
Stream Downloaded Netflix Videos from iPhone/iPad to Mac
The other way to download Netflix movies and episodes on Mac is to use the built-in recorder QuickTime Player to mirror the streaming on iPhone/iPad to Mac desktop, though this method is less straightforward. To begin with, you need to prepare a lightning-to-usb cable, a Mac equipped with QuickTime Player and iOS device that is updated to iOS 11 or above. Then follow the next steps.
Step 1 Connect your iPhone/iPad to Mac through the Lightning-to-USB cable.
Step 2 Open QuickTime Player on Mac through Launchpad or Applications folder, or any other ways.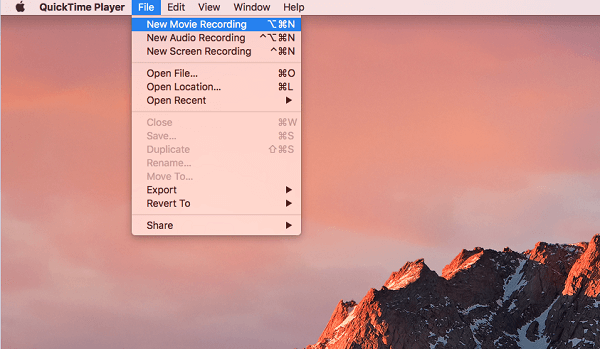 Step 3 Click on the File on top of the screen and select New Movie Recording. Or you may use the shortcut by pressing Option+Command+N on key broad.
Step 4 In the control panel, click on the down-arrow icon next to the record button. Under Camera and Microphone sections, choose iPhone or iPad which you're playing the Netflix show on. You can also select the video quality here. Remind you that the higher the video quality, the bigger the file size.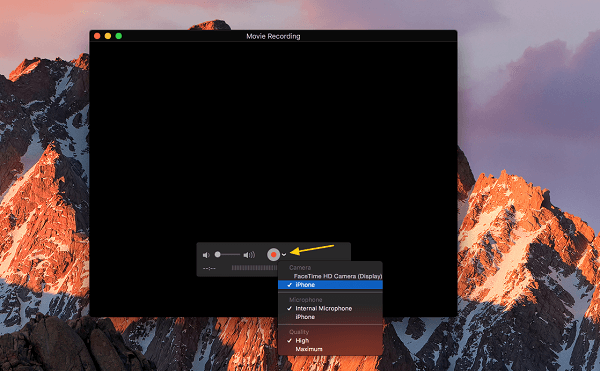 Step 5 Open Netflix app on the iOS devices and then play the downloaded video you want to watch offline on Mac.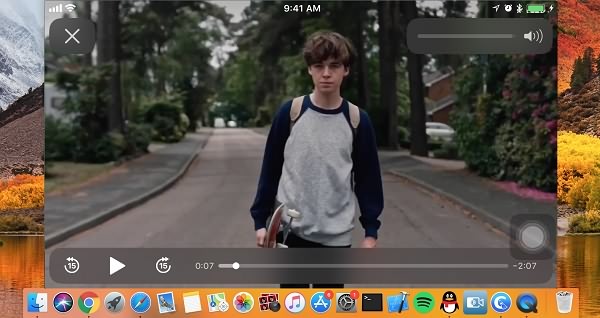 Step 6 Hit the record button on QuickTime Player to start recording.
Step 7 Start playing the downloaded Netflix episodes on iPhone. You can then watch the downloaded video on Mac without network connection. DON'T unplug your iPhone/iPad during the recording.
Step 8 When you finish the movie or episode, just click the stop button to end recording. If you want to save Netflixlix video on Mac, open File and select Save. Then the Netflix video will be saved as .MOV format on your Mac. However, if you don't need to save the video, just skip this step.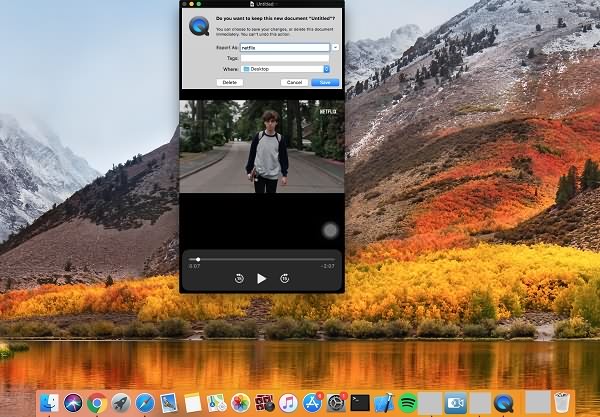 Comparison of Two Ways to Download Netflix on Mac
By mirroring the downloaded Netflix shows from iPhone/iPad to Mac via QuickTime, you cannot watch the shows in full screen. Plus, you'll need an iPhone or iPad to do that. Using FonePaw Screen Reorder can avoid such redundant step and improve the efficiency to download Netflix shows. It can actually save your Netflix movies and episodes offline in MP4 files, so the first method is highly recommended for you.
Now you can enjoy the Netflix shows on Mac offline without any interruption! If you like this guide, please share with others or drop your comments down below to tell us what you think.