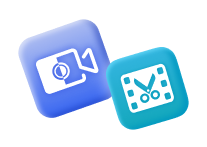 Screen Recorder + Video Converter Ultimate
Shop Now
To facilitate more effortless screen recording manipulation, a screen recorder with timer becomes an essential feature while many of you select a program to capture screen activities. In this post, here are the 6 best screen recorders with timers recommended with detailed information, giving you a favor when you run into the dilemma of selecting the best one. Now, please scroll down and read if you need assistance.
Top 1. FonePaw Screen Recorder
As the highest-ranking screen recorder for desktops, FonePaw Screen Recorder provides brilliant and effortless screen recording functions for you to capture any screen activity on Mac/Windows in just one shot with multiple recording modes supported. Furthermore, with the timer built inside the program, you can keep your eyes off the recording process and make it run automatically to complete it for you.
Free Download Buy with 20% off Free Download Buy with 20% off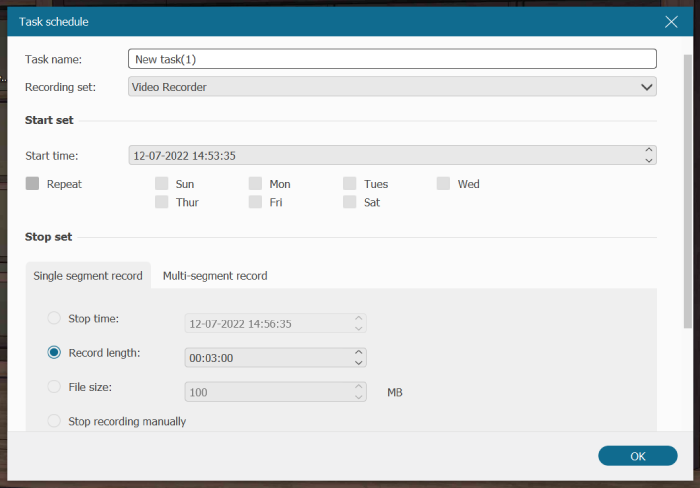 With guaranteed definitions and flexible recording settings, you are possible to control the quality to export the captured videos no matter for self-streaming or uploading to share widely. Meanwhile, FonePaw Screen Recorder is equipped with advanced features such as real-time annotation, spotlight recording, and mouse effects to help create professional video tutorials just by simple manipulation.
Moreover, FonePaw Screen Recorder also brings a helpful toolkit with certain essential editing features like the video trimmer, merger, splitter, compressor, and converter to help you adjust the recording outputs directly. Once complete the auto-recording with the built-in timer, you only need to conduct several easy clicks to adjust the recordings for getting perfect results. To sum up, FonePaw Screen Recorder is a professional but the most easy-using screen recorder with timer you shall not miss!
Free Download Buy with 20% off Free Download Buy with 20% off
Features:
● It offers several practical recording modes to capture any screen activities under different life scenarios.
● Auto-recording mode can be turned on regardless of any type of recording you are processing.
● Provide personalized settings to determine your recordings and outputs in the way you like.
● Built-in editor is offered to help create professional and high-definition video tutorials in easy manipulation.
● The program is lightweight and smooth enough to utilize and control.

Top 2. Bandicam
The second recommended screen recorder with timer is definitely Bandicam. This third-party program is developed with the easy-using recording feature, assisting you to capture the screen with practical features, including the timer to help proceed with the auto-screen recapturing without sitting in front of the computer all the time.
You will discover that Bandicam is also equipped with multiple modes, and also a screenshot feature to keep the recordings or snapshots exported in different file types. It is one of the handiest but professional screen recorders with timer on the Internet.
Pros:
● Flexible recording modes
● Snapshot feature equipped
● Easy-using timer provided
● Optimal settings for creating personalized recording outputs

Cons:
● Watermarks existed under free trial
● Lack of recording editing features

Top 3. Icecream Screen Recorder
Icecream Screen Recorder provides a free option if you consider to record screen with timer with all basic recording features equipped. This program offers some free customization settings for you to adjust the recordings flexibly, including the recording area and capturing types. You can also select to turn on audio or webcam while proceeding with the screen recording. With the timer, you can complete all recordings within a preset period automatically, which helps greatly facilitate higher efficiency.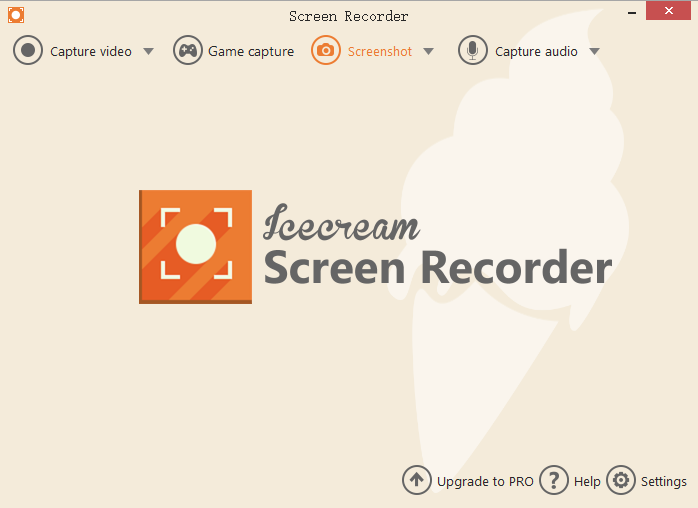 Pros:
● Clean interface with easy-using recording functions
● Personalized recording settings available
● Retain great definition to export video recordings
● Handy timer to auto-capture the screens for you
● Watermark adding function provided

Cons:
● Only 5 minutes of content can be recorder in trial period
● Unavailable to edit recordings before outputting the results

Top 4. OBS Studio
For the pro users who wish a professional screen recorder with timer, OBS Studio is no doubt the best option you shall not miss. The program especially excellent with its streaming capabilities, which ensures high definitions to export the recordings with a professional editing toolkit inside. After capturing the screens, you can directly utilize the built-in audio mixers to create awesome audio effects before exporting the videos.
To proceed with the auto-recording, simply preset the Advanced Scene Switcher function, then the timer will be activated and OBS Studio will initiate the recording for you following the scheduled time. It saves much of your effort in doing screen recordings on computers.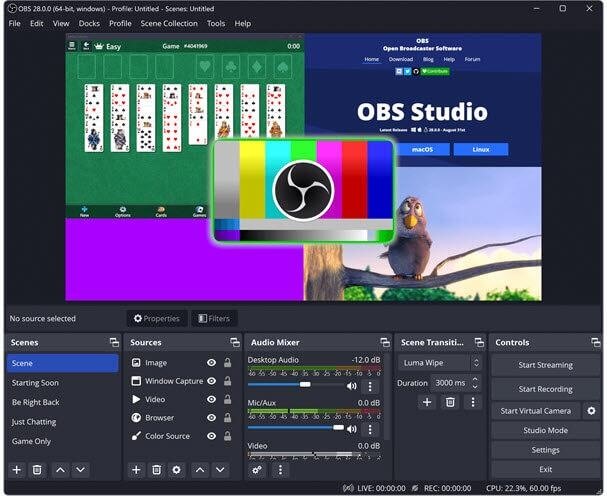 Pros:
● Professional recording adjusting and editing functions provided
● Suitable for streaming recordings and instant upload
● High definitions ensured to create both videos and audios
● Entirely free of charge

Cons:
● Complicated for beginners to get started
● Only available on Windows systems

Top 5. Apowersoft
Replacing the desktop program, Apowersoft offers an online screen recorder to complete the screen capturing without third-party program installed. You only need to land on the webpage, then it is possible for you to initiate the recording in no time.
This web-based screen recorder also offers different recording modes with timer to conduct the process automatically. Also, it provides a popular format to save recordings or instantly upload to the cloud. With Apowersoft, you will find screen recording an easy task to complete.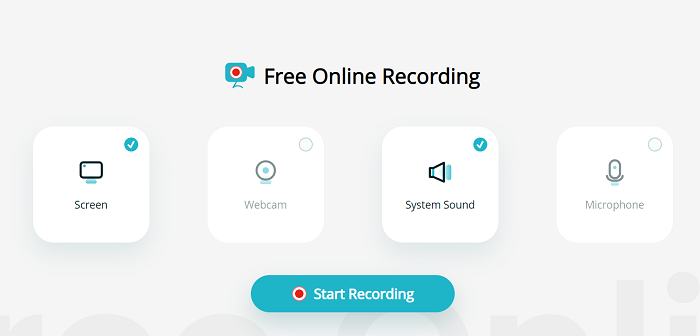 Pros:
● Accessible on all devices
● Flexible recording modes provided
● Unlimited times to capture the screen
● Popular MP4 format provided to export recordings
● Cloud uploading supported

Cons:
● No editing tools available
● Highly depend on stable network status
● Only one fixed format to export recordings

Top 6. FlashBack Screen Recorder
The final recommended screen recorder with timer you shall not miss should be FlashBack Screen Recorder. This program is equipped with the easy-using editing tools for personalizing video recordings before exporting time. With the smart timer feature provided, you can greatly shorten your recording process at a specific time automatically, and manipulate simple video editing to create nice outputs. Even for beginners, FlashBack Screen Recorder will be easy to get started with.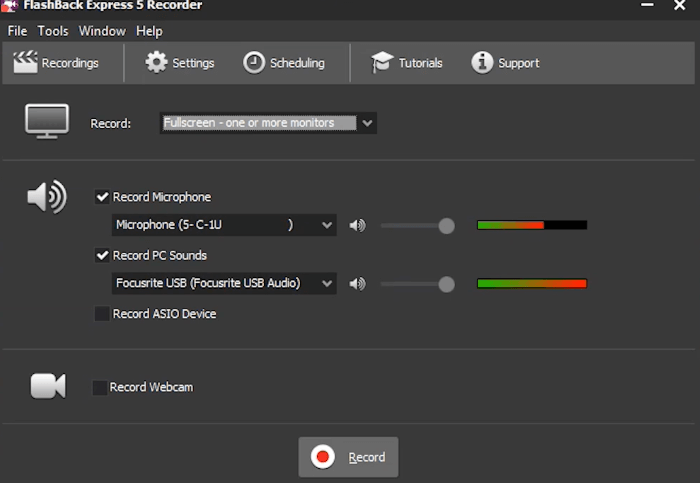 Pros:
● Easy-using timer built into the program
● Editing features equipped
● Instantly upload recordings to share on YouTube
● MP4, AVI, GIF, and more popular formats provided

Cons:
● The free trial exists watermarks in the outputted recordings
● The editing features are those very basic ones
● The performance is not smooth sometimes

Comparison of 6 Screen Recorders with Timer
After walking through the details of these 6 best screen recorders with timer, this overall comparison chart will better list their provided features, assisting you to sort out the best tool. Please check them now:
| | | | | | |
| --- | --- | --- | --- | --- | --- |
|   | Video and Audio Quality | Customize Recording Area | Editing Tool | Ease of Use | Rating |
| FonePaw Screen Recorder | High | Y | Y | Y | ★★★★★ |
| Bandicam | High | Y | N | Y | ★★★★☆ |
| Icecream Screen Recorder | Medium | Y | N | Y | ★★★☆☆ |
| OBS Studio | High | N | N | N | ★★★☆☆ |
| Apowersoft | Medium | Y | N | Y | ★★★☆☆ |
| FlashBack Screen Recorder | Medium | Y | Y | Y | ★★★☆☆ |
Conclusion
To compare, from the professional recording feature with timer equipped, personalized output settings, practical editing functions available, and easy-using manipulation, FonePaw Screen Recorder definitely stands output from this competition. If you also wish for a professional but easy-using program to capture your screens with an effortless process, don't miss it!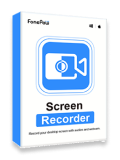 Screen Recorder
Capture every loving moment of your screen on Windows and Mac!