It is exciting to have a new iPhone. And it's likely that you don't have a SIM card available for activating your iPhone or you just want to use it as an entertainment tool rather than to make phone calls. In either case, you may wonder: How can I activate a new iPhone without a SIM card? The good news is there indeed are several methods to activate and use a new iPhone in any version even if you don't have a SIM card.
Also, when you restore an old iPhone to factory settings and try to set it up again, you may be stopped by a message that says "No SIM card installed. Insert a valid SIM with no Pin lock to activate iPhone". If this is the problem you are dealing with, you can also follow the step-by-step guide below to bypass iPhone activation without a SIM card.
Tip: If your iPhone says No SIM card after you insert the card, read How to Fix When iPhone Say No SIM Card? (opens new window)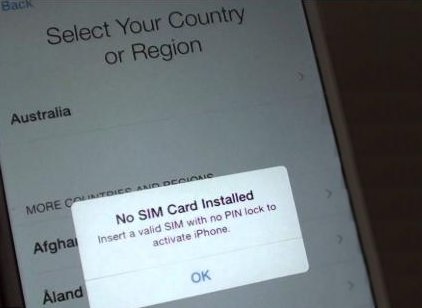 ---
Move your data to iPhone after setup: FonePaw DoTrans (opens new window)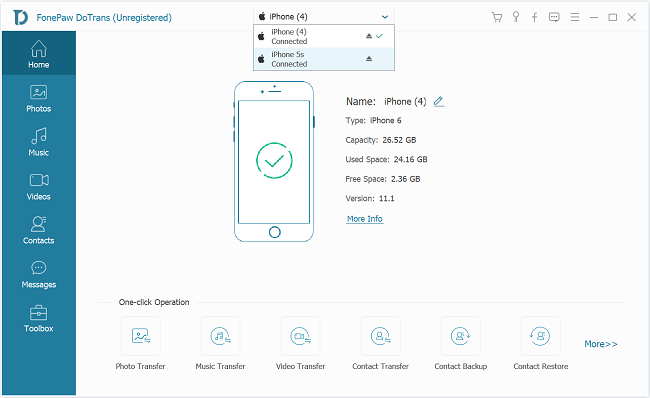 ---
Activate iPhone without SIM Card and iTunes
If the iPhone you are trying to start is running iOS 11 and the later versions(iOS 12/13), you can activate your iPhone without a SIM card so long as there is an available Wi-Fi connection. So if you get a new iPhone 11, 11 Pro or earlier models such as iPhone XS/XR, iPhone 8, all you need to do is follow the iOS setup assistant to connect your iPhone to a stable Wi-Fi network.
Step 1: Power on your iPhone.
Step 2: Swipe up or tap the Home button to go past the Hello screen and select your language.
Step 3: Tap Set Up Manually. Select your Wi-Fi and enter its password.
Step 4: After the iPhone joins the Wi-Fi, your iPhone will be activated.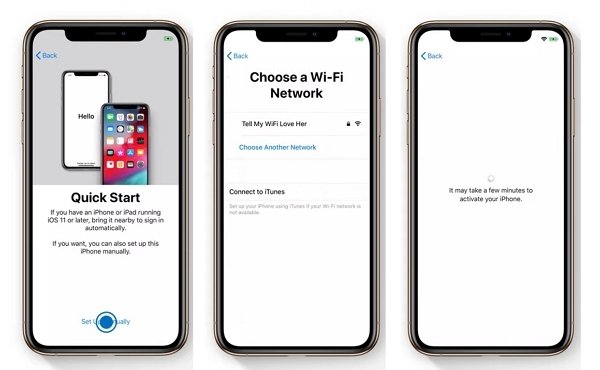 Tips:
If there is no Wi-Fi network available, you will need a SIM card or iTunes to activate the iPhone.
If you are upgrading to iPhone 11, XS, XR, X, etc. while you also have an old iPhone on iOS 11 and above, you can choose to set up the iPhone with Quick Start

(opens new window)

, which enables you to move every data and settings from the old device to the new iPhone.
Activate Old iPhone without SIM Card Using iTunes(No Wi-Fi)
If you don't have a valid SIM card or a usable Wi-Fi when you are attempting to activate an iPhone, especially a used one such as iPhone 6s, 6, 5s, you can use iTunes on a computer.
Step 1: Download iTunes to your computer if you do not have one.
Step 2: Launch iTunes and connect your iPhone to compute with a USB cable.
Step 3: When iTunes detects your iPhone, select Set up as new iPhone then click Continue.
Step 4: In the new Sync with iTunes screen, click the Get Started button and the Sync button.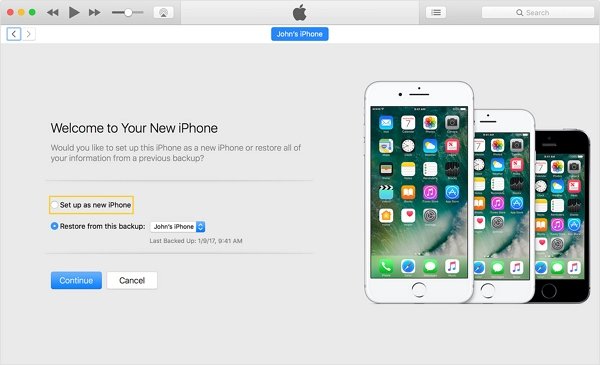 When everything is done, disconnect your iPhone from the computer, and you will find your iPhone is activated.
Note: This method is inapplicable to iPhones that are locked to a particular carrier. For those iPhones that are locked to a specific carrier, iTunes will say that "There is no SIM card installed in the iPhone you are attempting to activate". In this case, you will need to borrow a SIM card from that carrier or use an R-SIM card to activate your iPhone.
Activate iPhone with R-SIM/X-SIM
A workable to way to activate iPhone locked to a specific carrier is use an R-SIM or X-SIM card. Here is how to do it.
Step 1: Put the R-SIM or XSIM card below the unsupported SIM card on the SIM tray and insert it into your iPhone.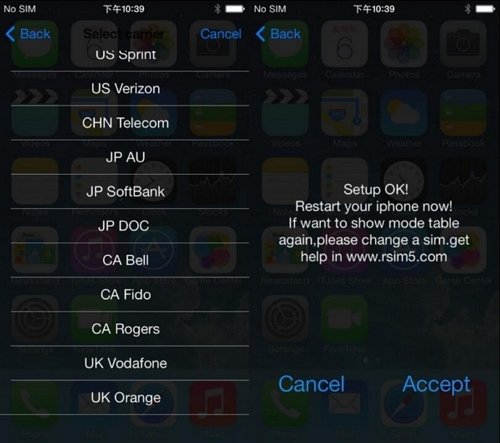 Step 2: Select your cellular network provider from the list of the network provided. If you don't see your carrier on the list, choose "input imsi".
Step 3: If you see a prompt requiring you to enter a carrier code, find your imsi code and type it in.
Step 4: Select your phone model type after you enter the code.
Step 5: Choose the unlocking method accordingly.
Step 6: Follow the instruction to reboot your iPhone.
Your locked iPhone will now be activated after restarting.
Borrow Someone Else's SIM Card
If your iOS version is iOS 10 or earlier, you are required to insert a SIM card into your iPhone so that you can activate it during the setup. But what if you don't have a SIM card available? Well, borrow one from your family or friends. You just need it for the activating process.
If your iPhone is locked to a specific network carrier, make sure that the SIM card you borrow is using the same network.
Insert the borrowed SIM card to your iPhone and get through the setup process. Your iPhone will be activated.
Activate iPhone Using Emergency Call
A trick that may help you to activate your iPhone is to make an emergency call. Some users suggested that during the iPhone activation, if when you see "No SIM Card Installed", tap the Home button and make an emergency call. Once the number is dialed, quickly disconnect the call and your iPhone will be activated.
However, in our tests, the emergency call doesn't actually work and we also do not recommend using emergency telephone numbers for activating an iPhone.
I hope that these tips can help you to activate your iPhone successfully. If you have any questions, you can write down your comments below and we will find out what we can do.