"What to do if my iPhone gets a alert saying that 'No SIM card installed', 'Invalid SIM' or 'Insert SIM'? What're the possible triggers that cause iPhone invalid SIM card issue?"
People Also Read:
Honestly, not only old iPhone devices users will complain about this "invalid SIM" issue. Or iPhone says no sim card installed when there is one. As a matter of facts, it's a headache that makes a nuisance to users of all models such as iPhone 5/5s, iPhone 6/6 plus, iPhone 6s/6s plus, even the latest iPhone 7/7 plus. So, how to solve SIM card failure for iPhone/iPad on Verizon, Sprint, AT&T? Just follow the guide as below and get yourself out of awkwardness.
Part 1: Why iPhone Says No SIM Card?
The several causes of iPhone no SIM card message is complex:
a. System Glitch
It might be the simple glitch that can be fixed after several attempts. Sometimes the system might go wrong because of small glitches and fail to detect your SIM card. Don't worry. It's easy to be solved after a reboot.
b. Battery Got Overheated or Wet
If your iPhone got overheadted/wet, problems might be about to occur. Temperature and moisture are significant factors that have influence on the performance of the device. Therefore, it's of importance to place and use your iOS device in a proper environment.
c. A Dusty SIM Card
If you just inserted your SIM card into the slot and found "No SIM Card" error, please make sure that you've put a clean SIM card into your device. Please detach it from the slot and clean it up with fabric. Also, don't forget to clean up the slot with a blow.
d. A Faulty SIM Card
If your SIM card has been damaged or useless due to reasons, it certainly cannot be used any more. Please contact your carrier to switch to a new one.
Part 2: How to Fix iPhone SIM Failure with Ease?
1. Turn off Airplane Mode
When airplane mode is on, not only networks, but also phone calls are disabled. You will get a no SIM card error pop up on the screen. To solve this, you just need to make sure that airplane mode is disabled in the control center.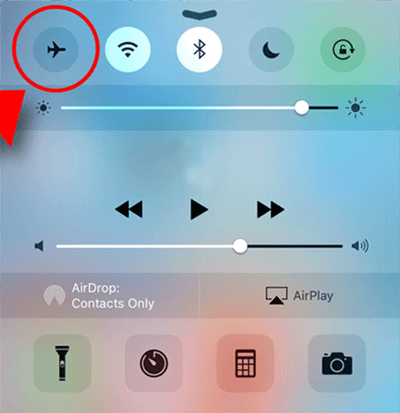 2. Reboot iPhone Device
If unfortunately you drop your iPhone or iPad by accident, iPhone should re-register your iPhone SIM card. You just need to turn off iPhone for a while and turn it back on. There is a soft reboot and hard reboot.
For soft reboot, please press down the "Power" button until a slide bar prompted you to "slide to power off" or "power off". For hard reboot, you should hold "Home + Power" buttons at the same time until the screen goes dark.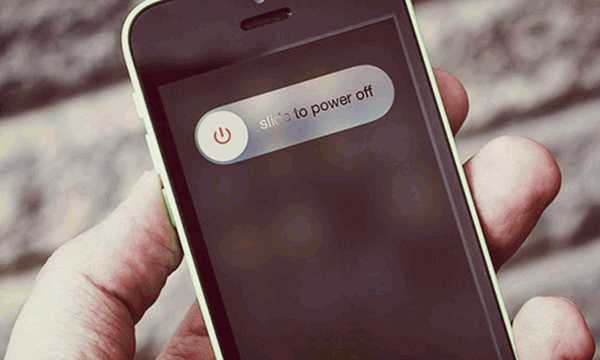 3. Check SIM Card
After the dropping, iPhone SIM card might be misplaced and we have to take the SIM card out of iPhone or iPad first: pull out the SIM tray and check whether the SIM card is damaged or on the wrong place.
Find a friend with an iPhone, and try putting his/her SIM card into your SIM tray and inserting it into your iPhone. If the "No SIM" error goes away, we've determined the culprit: You've got a problem with your SIM card. Instead of making an appointment with the Apple Store, it might be easier to visit your carrier (Verizon, Sprint, AT&T or other) and tell them you need a replacement SIM card for your iPhone.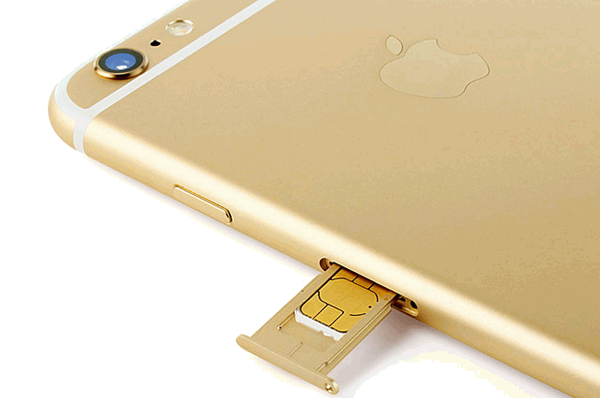 4. Carrier Settings Update
Sometimes when there's a new update for the carrier settings, you will get a new pop up saying that it is not available. To solve this, just go to "Settings" > "General" > "About" and check for any update. If there's a new carrier settings update shown in the interface, you just need to download the software patch and update it as required.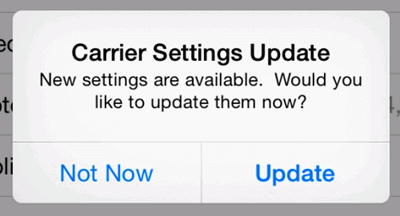 5. Restore iPhone Device
The last option you can choose to fix "iPhone says no SIM" problem is to back up your iPhone data (opens new window) and start restoring iPhone (opens new window) with iTunes.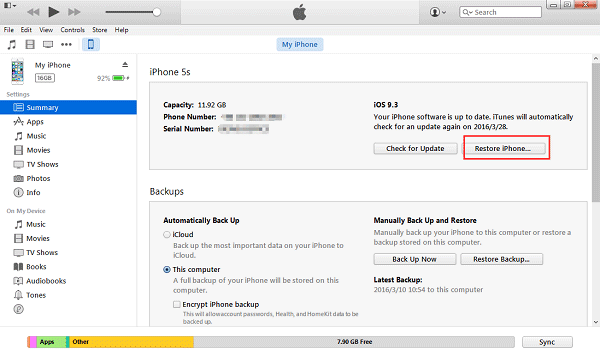 iPhone/iPad SIM card failure can be solved if you've tried the solutions above. We hope that these will help you out.