SanDisk is a well-known brand for flash memory products, such as memory cards, USB flash drives. As SanDisk memory card and flash drive are widely-used, there is an increasing need for SanDisk data recovery. Data loss happens and your memory card or flash drive could malfunction, making the files on it inaccessible, even though it is one of the finest memory products.
Unfortunately, SanDisk doesn't offer an official recovery utility for you to get back files from your memory card or flash drive. If your files are accidentally erased or you need to rescue files from corrupted, RAW, inaccessible SanDisk drive, you shouldn't give up before trying the below SanDisk data recovery programs.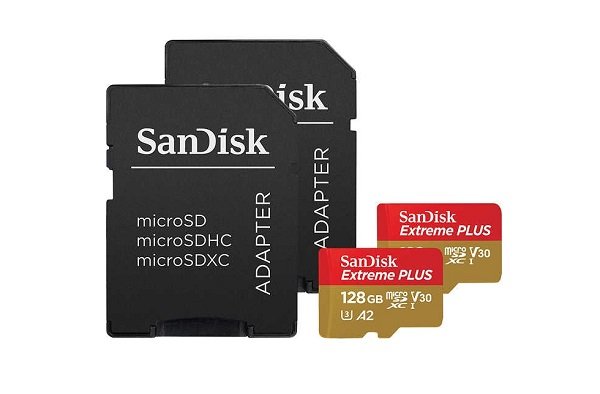 1. FonePaw Data Recovery
FonePaw Data Recovery (opens new window) is a dedicated recovery utility that can recover data from SanDisk memory card(e.g. SD card, CF card, MMC card, XD card, and SDHC card) as well as flash drive and hard drive.
It comes with many powerful features. It can recover data from SanDisk drive in a wide range of situations, such as files mistakenly deleted from SanDisk, RAW, crashed, impaired or even formatted SanDisk flash drive and memory card.
It provides deep scanning mode that can discover deleted files buried deep down in the SanDisk memory storage and you can preview the deleted data before recovery. It is used by so many users that its security and efficiency is in no doubt. Furthermore, its user-friendly interface will enable you to quick start recovering files from SanDisk SD memory card, flash drive and more.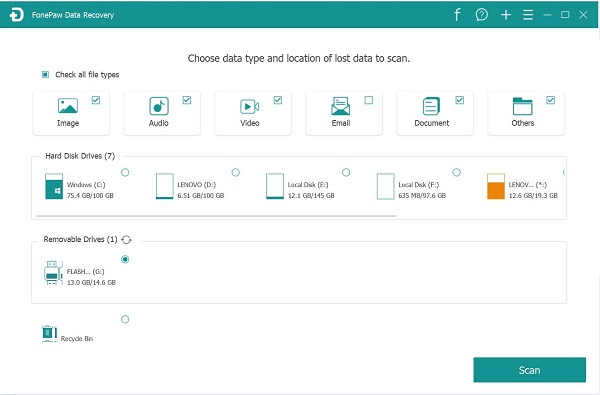 Photos, videos, documents, audios can all be recovered with FonePaw Data Recovery.
Step 1: Download FonePaw Data Recovery and install it on a PC.
Free Download Buy with 20% off Free Download Buy with 20% off
Step 2: Connect the device(such as your camera or phone) with the SanDisk memory card to the PC or insert the memory card into a memory card reader to connect with the PC.
Step 3: Launch FonePaw Data Recovery on your PC; tick off the file type you want to recover and choose the SanDisk memory card under Removable Devices.
Step 4: After clicking Scan, it will take a while to present you with the deleted data. The deleted files well categorized and you can easily find the files you want by its name or created date.
Step 5: Click the Recover button.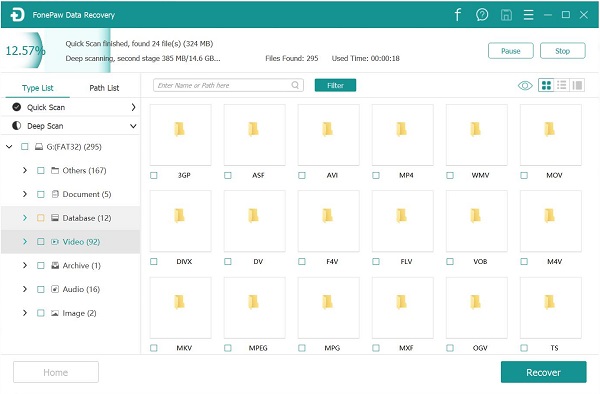 Heads up:
If you cannot find the files you want to recover in step 4, click the Deep Scan button to start a deep scan.
The deleted files or photos may be named differently from their original copies. You can identify the files by their size or created date.
2. Card Recovery
Unlike FonePaw Data Recovery, Card Recovery is only compatible with Windows computers. It is mainly designed to recover photos from memory cards, especially memory cards used by cameras. Using SmartScan technology, it is said to be able to find deleted files that are overlooked by other software.
It has a wizard-style interface and there are three steps to recover files from a SanDisk memory card or flash drive.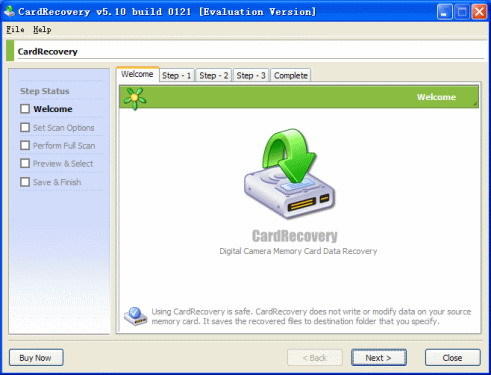 Step 1: Specify the file type to retrieve and the destination location to save the recovered pictures.
Step 2: Click "Next" and the scanning process will start. The capacity of the SanDisk memory card decides the time it takes for the software to fully find out all deleted photos inside the card. The found pictures during the scanning process will be listed. The detected pictures will be shown as thumbnails.
Step 3: You can choose the deleted pictures that you want to recover. Clicking "Next" again will save the selected pictures to the location you specified in Step 1.
3. SanDisk RescuePRO
SanDisk RescuePRO is a simple data recovery app only for SanDisk memory cards. It is quite powerful if you only want to recover content from the SanDisk memory card, flash drive.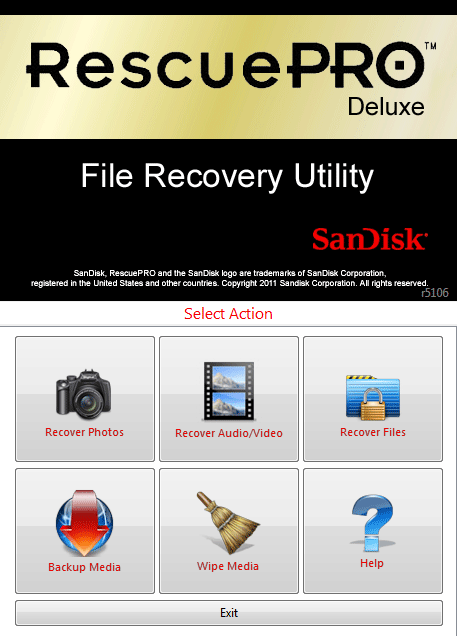 There are two editions for SanDisk RescuePRO: Standard and Deluxe. Both versions are workable for all types of flash memory cards produced by the SanDisk manufacturer. The difference is that the Deluxe edition can support SanDisk memory card recovery for more file formats than the Standard edition. In addition, the Standard edition can only support data recovery for SanDisk flash memory cards with storage below 64 GB, while the Deluxe edition supports flash memory cards with storage up to 512 GB.
Both editions boast the same simple user interface giving users a few basic options for data recovery.
With the 3 SanDisk file recovery utilities, you can get back files from any SanDisk memory card, flash drive and more.