Flash drives are incredibly efficient, but their compact design makes them prone to be unreadable on computers. Fortunately, the flash drive data recovery process is easy to make through various technical methods.
Just try out the 6 best flash drive recovery software recommended in this article. These desktop applications not only make data recovery for USB drives as simple as a few clicks but some of them even offer free assistance. Let's go further and explore them all.
How to Choose the Best Flash Drive Recovery Tool
The easy-to-grasp flash drive recovery tool is conducive to flash drive data recovery. However, when making a decision, it's also important to think about software compatibility, scanning speed, preview feature, and other factors as follows:
Compatibility: Different drives may employ varying file systems. Therefore, it is crucial to ensure that the chosen tool is compatible with the type of flash drive you are using;
Scanning Speed: It is suggested to choose USB drive data recovery software that offers both quick scan and deep scan features. This software ensures fast recovery while also being able to detect more lost files;
Preview Capability: The best flash drive recovery tool should have retrieved file previewable, allowing you to intuitively select data to recover;
Technical Support: Check whether the flash drive data recovery service comes with software updates and customer support. This can ensure the selected tool is stable and available for the long term;
Software Cost: Opt for flash drive recovery software with a free trial, as this is beneficial to access the tool's performance. While free flash drive recovery tools are available, they may not always be secure.
1. FonePaw Data Recovery
FonePaw Data Recovery undoubtedly takes the lead when it comes to the best flash drive data recovery software. Available with both Windows and Mac, this full-fledged supports almost all major file systems, including NTFS, exFAT, FAT16, APFS, and more. And its services extend beyond data recovery from USB flash drives, SD cards, or hard drives, as it also doubles as a helpful USB repair tool for fixing damaged flash drives.
Better still, FonePaw Data Recovery is the easiest to use. Not only does it support free preview of various data types like images, docs, audio, video, messages, etc., but it also completes USB flash drive data recovery in just three simple steps, aided by both quick and deep scan options.
Free Download Buy with 20% off Free Download Buy with 20% off
Pros:
Recovers more than 1000 file formats with lossless quality;
Provides quick and deep scan options for efficient data recovery;
Boosts scanning speed with the help of hardware acceleration;
Narrows down search range for faster recovery through type filter;
Supports data recovery from multiple storage devices, including from the computer;
Ensures data security with no risk of privacy leaks.
Cons:
The full feature needs a subscription.
To grasp the detailed performance of FonePaw Data Recovery, you can download the tool and follow the 3 simple steps below to have a try.
Step 1. Launch FonePaw Data Recovery
Install and launch FonePaw Data Recovery by tapping the button below for free. Then you can insert the flash drive into your computer.
Free Download Buy with 20% off Free Download Buy with 20% off
Step 2. Scan Flash Drive
Once this tool recognizes your USB flash drive and shows it under Removable Device, just click the "Scan" button in the bottom right corner. After "Quick Scan", "Deep Scan" will retrieve more data from the USB flash drive.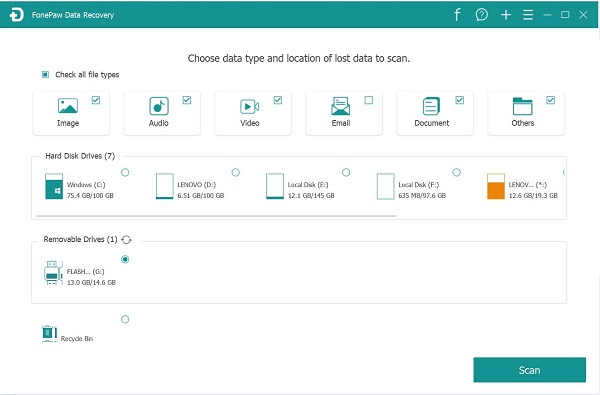 Step 3. Recover Data from Flash Drive
Once scanning is finished, use "Filter" to quickly sort out the data you want to recover from USB flash drives. Tick on images, docs, or videos, then go to "Recover" to finalize the flash drive data recovery.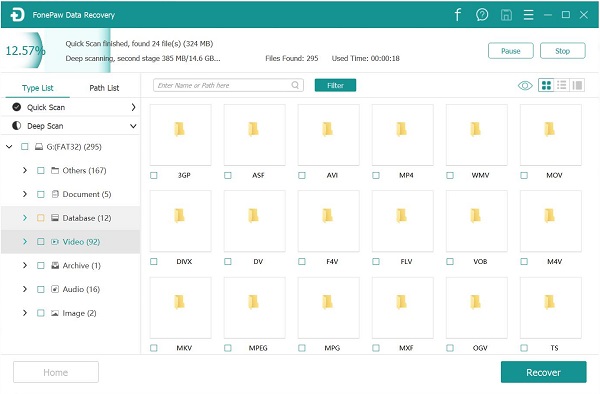 2. DiskDrill
Similarly, supporting file systems like NTFS, FAT32, APFS, HFS+, and DiskDrill is also a noteworthy flash drive data recovery solution. It can recover files from formatted USB drives and also boasts the recovery of images, messages, audio, video, and other data from USB external hard drives, USB digital cameras, and USB mobile devices. Additionally, DiskDrill comes with a set of additional tools to meet various other data recovery needs for USB flash drives.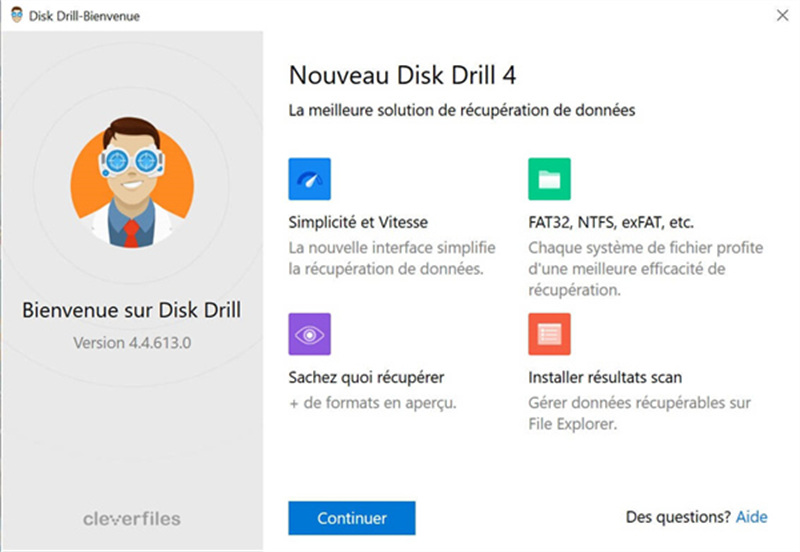 Pros:
Works well on both Windows and Mac;
Easy to get started with its user-friendly interfaces;
Supports previewing the files to be recovered;
Boasts above-average scanning and recovery speed.
Cons:
Only 500MB of free data recovery space is available;
It is limited to a single scanning mode.
3. Stellar Data Recovery
If you are looking for free flash drive recovery and have only a few files to recover, consider trying Stellar Data Recovery. This user-friendly software provides 1 GB of free data recovery space for Windows users. And it specializes in flash drive data recovery resulting from accidental deletion or physical damage.
Similar to FonePaw Data Recovery, this best flash drive recovery software also supports dual scanning modes. The quick scan is dedicated to swift recovery, while the deep scan can unearth more data from a broken flash drive. Better yet, Stellar Data Recovery can recover data from "BitLocker" encrypted hard disk drives, including HDD, SSD, or other storage media drives.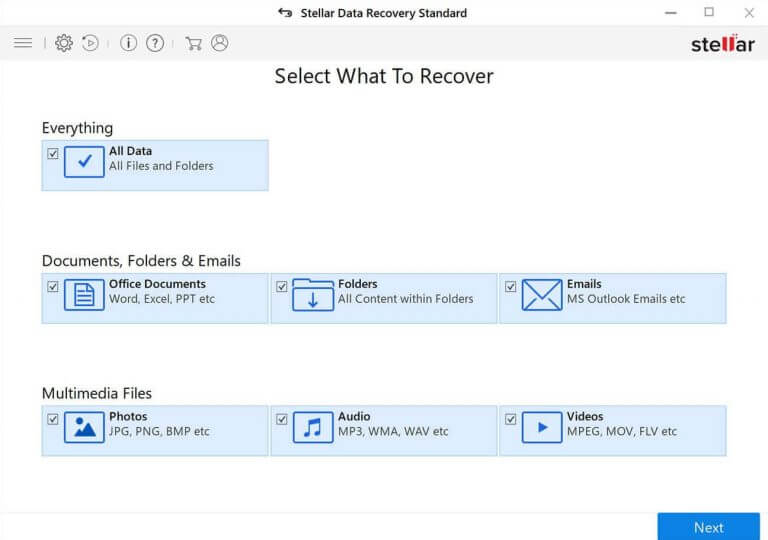 Pros:
Supports almost all file formats for recovery;
Offers thorough data recovery for USB flash drive with two scanning modes;
Repairs corrupted photos and video files besides preview;
Easy to grasp with its user-friendly interfaces.
Cons:
A minimum of 8 GB RAM is required for stable operation;
The license purchase is relatively expensive.
4. Wise Data Recovery
Wise Data Recovery offers a faster flash drive data recovery service. With advanced algorithms, data scanning time can be significantly reduced. And it also supports keyword search, helping you narrow down the search range for quicker completion of flash drive data recovery. Not only that, this efficient flash drive recovery tool supports various file systems and allows free recovery of up to 2 GB of data. If you want to recover data from USB flash drives for free, Wise Data Recovery can also be a fail-safe for some time.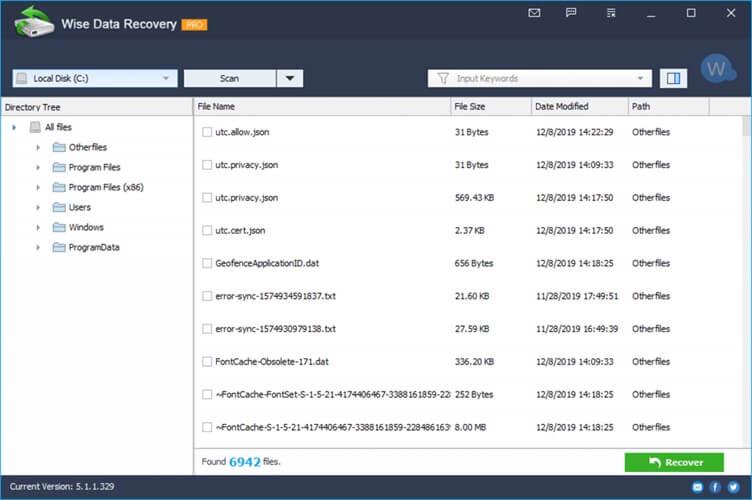 Pros:
Offers clean and easy-to-use interfaces;
Compatible with Windows and Mac computers;
Supports over 1000 file types for flash driver recovery;
Free away from installation with a portable version.
Cons:
The success rate of recovery is not very reliable.
5. Recuva
Recuva is a flash drive data recovery tool with a classic Windows interface. Despite its somewhat outdated design, this workable software can perform deep scans to trace deleted files and recover lost images, music, documents, videos, emails, or any other files from a USB flash drive. Moreover, Recuva supports broken flash drive recovery, allowing you to bring your USB or SD card back to normal.
Recuva also offers subscription-based recovery services, but their price is affordable. Recuva is a data-targeted software with no additional features, primarily designed for flash drive recovery and file deletion. If you have a limited budget, you can start by trying the free version of Recuva.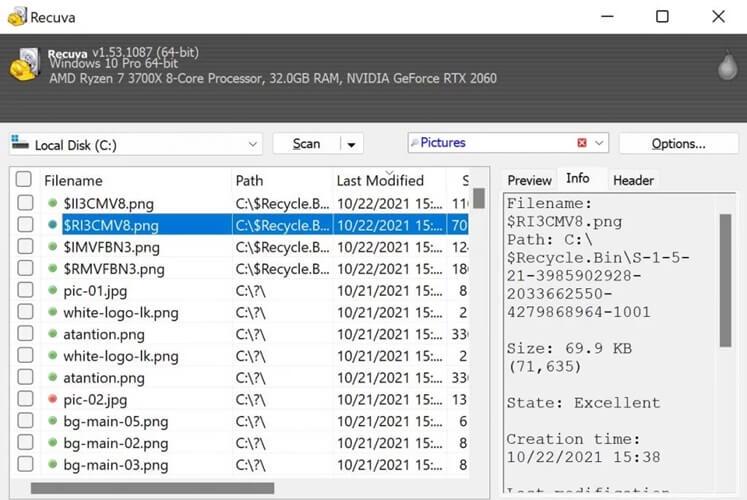 Pros:
Downloads quickly with low memory usage;
Supports preview of removed files for selective recovery;
Makes free flash drive recovery with Recuva free version.
Cons:
Only the Windows version is available;
It is unable to recover all data with a low success rate.
6. Windows Command Prompt
Strictly speaking, Command Prompt is not considered flash drive recovery software. Instead, it is one of the built-in programs in Windows designed to help you control your computer. This useful program is typically used to retrieve hidden, accidentally deleted, damaged, or virus-infected files. Thus, you can repair and recover them. In addition to its direct application on computer disks, Command Prompt can also be used for free data recovery from USB flash drives, memory cards, or external hard drives.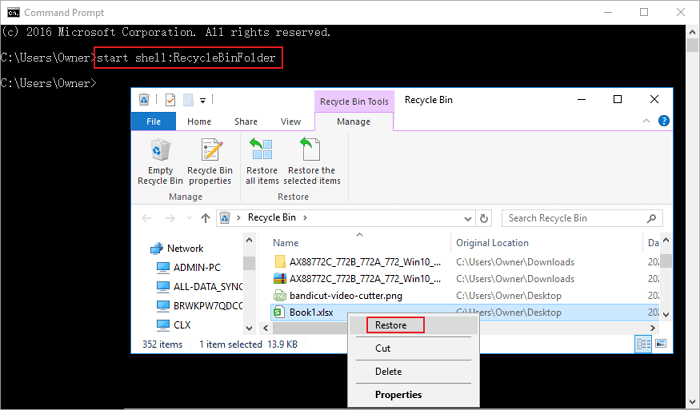 Pros:
No more extra downloads;
Enables free flash drive recovery on Windows.
Cons:
It is not suitable for computer beginners;
It has limits on file types to recover.
Final Comparison & Conclusion
The six mentioned flash drive recovery software options all have their unique advantages, making it challenging to make an immediate decision. To help you out, a clearer comparison table has been created below. Refer to it and make your choice more easily.
| | | | | | | |
| --- | --- | --- | --- | --- | --- | --- |
| | FonePaw Data Recovery | DiskDrill | Stellar Data Recovery | Wise Data Recovery | Recuva | Windows Command Prompt |
| Intuitive Interface | ✔ | ✔ | ❌ | ❌ | ❌ | ❌ |
| Dual Scan Modes | ✔ | ✔ | ✔ | ❌ | ❌ | ❌ |
| Various File Types | ✔ | ✔ | ✔ | ✔ | ✔ | ❌ |
| Data Search | ✔ | ✔ | ✔ | ✔ | ❌ | ✔ |
| Data Preview | ✔ | ✔ | ✔ | ✔ | ✔ | ❌ |
| Cross-platform Operation | ✔ | ✔ | ✔ | ✔ | ❌ | ❌ |
As mentioned earlier, the best flash drive recovery software should work with different file systems and be good at scanning and previewing. Therefore, FonePaw Data Recovery and DiskDrill are two recovery tools you should prioritize based on the table. But DiskDrill comes with a higher subscription cost. If you're on a budget, give FonePaw Data Recovery a try. Also, keep in mind that if it doesn't work to recover the flash drive, don't keep trying. In such cases, it's better to seek professional flash drive data recovery services at a repair center.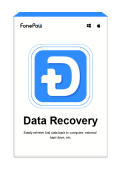 Data Recovery
Recover deleted data from PC/Mac, USB, and other removable drives!