Many people may encounter the problem of coincidentally deleting files in the SD card, damaging the card physically or an abruptly inaccessible SD card. If there are important files, how we recover the files from the SD card? This post will show you 6 SD card recovery software programs to easily find your deleted files from memory card. Some of the programs can be used for free.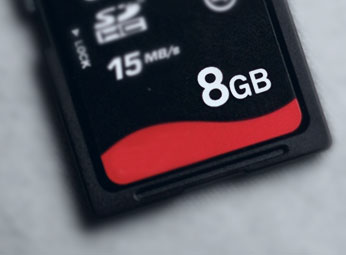 Part 1: Can SD card data be recovered?
The answer is absolute yes unless the physical structure of the memory card is completely destroyed. The reason why we can restore the data from an SD card is due to the storage mechanism of the SD card.
As long as the data is previously stored on the sections located in the SD card, they will always stay there until new data is written into the sections to replace them.
To put it in another way, the sections will only be labeled as free when you delete files there. File data is still there so long as you don't save new data into the SD card, which might potentially permanently remove the data in the sections where you have deleted files.
As for the SD card that doesn't work or is inaccessible, it is most likely that the stored data is fine and only the file structure record the location of the data in the SD card is damaged. If data is still intact, a professional SD card data recovery tool can detect and restore them.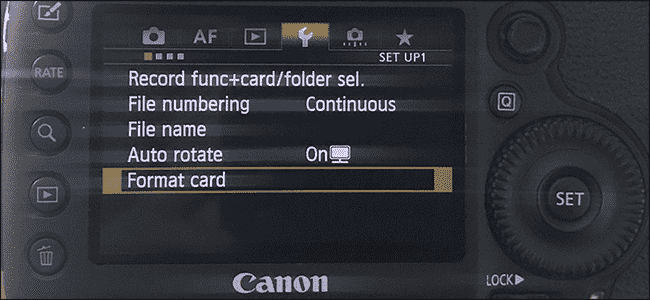 There are still two things I'd like you to pay attention to, though. Firstly, stop using the SD card when you delete the files in it wrongly. Continue using the SD card might really damage the deleted data permanently and make it unable to be recovered. Secondly, it will be better to repair the SD card (opens new window) before putting the restored data back in the card if the SD card is inaccessible.
Part 2: Best Free SD Card Recovery Software for PC & Mac
As for the professional data recovery tool, here are six proven SD card recovery utilities that all have been tested thousands of times by users to be useful and easy to use.
# FonePaw Data Recovery
FonePaw Data Recovery (opens new window), the top 1 data recovery software, can deal with all kinds of SD card data loss.
The FonePaw tool can recover data from corrupted SD card, formatted SD card, SD card not showing up on phone or PC and raw SD card (opens new window). The file types it can recover are diverse: photo, video, audio, text files.
There are two scanning modes: quick scan and deep scan. The latter provides more powerful scanning which may be overlooked by other apps.
Moreover, this software is compatible with multiple file systems like NTFS, FAT16, FAT32, exFAT and it is workable regardless of the SD card brands such as SanDisk, Lexar, Sony and Samsung and types such as SDHC, SDXC, UHS-I, and UHS-II. Most importantly, it is easy-to-use for those beginners due to its user-friendly interface. The basic steps are shown below:
Step 1: Download FonePaw Data Recovery and install it on a PC.
Free Download Buy with 20% off Free Download Buy with 20% off
Step 2: Connect the devices with the troublesome memory card to the PC or insert the memory card into a memory card reader connected with the PC.
Step 3: Launch FonePaw Data Recovery on your PC; tick off the file type you want to recover and tick off the memory card in the Removable Devices section.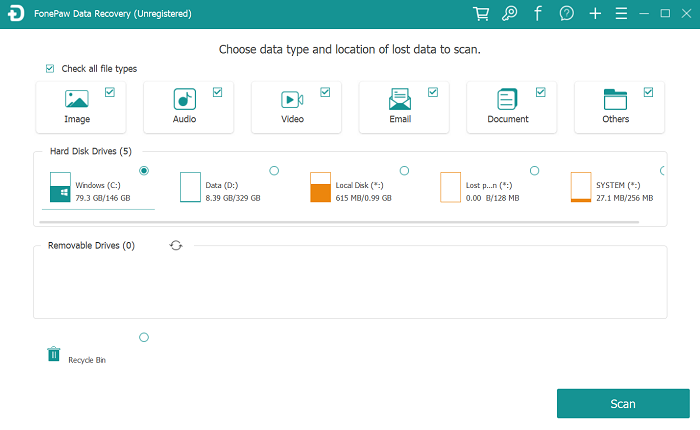 Step 4: Click Scan and the detected data will be listed and sorted by type. They are well organized and you can tick off multiple files you want after preview.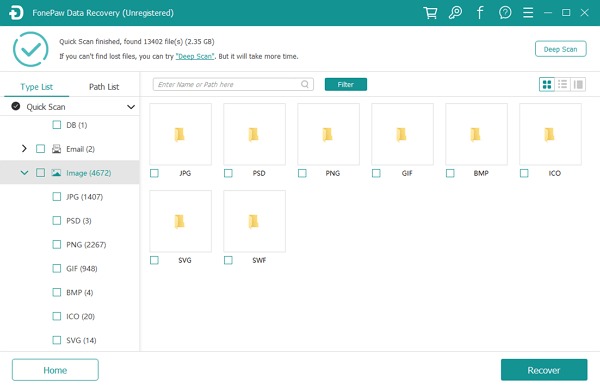 Step 5: Click the Recover button.
NB: You can only preview the scanned data in its free version. For restoring the scanned data from the SD card to the computer, you need to purchase the registered version.
# Recuva for Windows
Recuva is another free SD card recovery software that only comes with Windows version. The free version of it is more stable compared to the professional one but has a limit in file recovery. Users can purchase the professional version of Recuva which supports virtual hard drive and automatic updates. One disadvantage for users is its old-fashioned interface which might be a little difficult to get started with.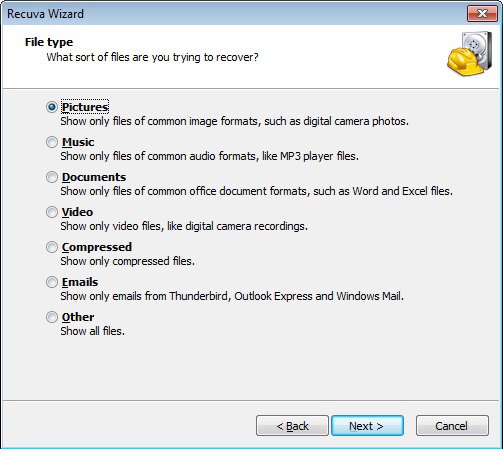 # PhotoRec (Windows/Mac/Linux)
PhotoRec is a free, open-source file recovery program for SD card that can work well on almost every computer operating system like Windows, Mac, and Linux. Most people may get fooled by its name to think it can only recover photos from SD cards whereas it is more than that. You can use this powerful software to recover nearly 500 different file formats. However, a big difficulty for users to use this app is that it comes with a command interface that requires users to remember a lot of odd commands.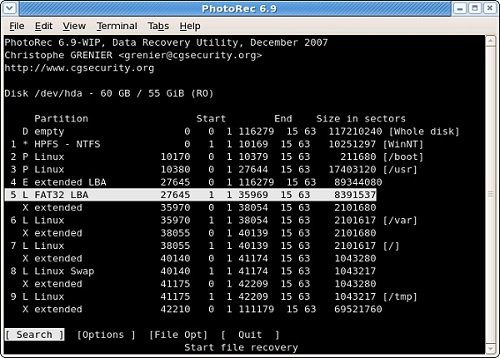 # Exif Untrasher (Mac)
Exif Untrasher is another SD card data recovery program that is compatible with Mac (macOS 10.6 or above). It's originally designed to recover JPEG photos that have been trashed from a digital camera but now It also works on an external drive, USB stick, SD card that you can mount on your Mac. In other words, you cannot recover the JPEG photos deleted from the internal memory space of Mac.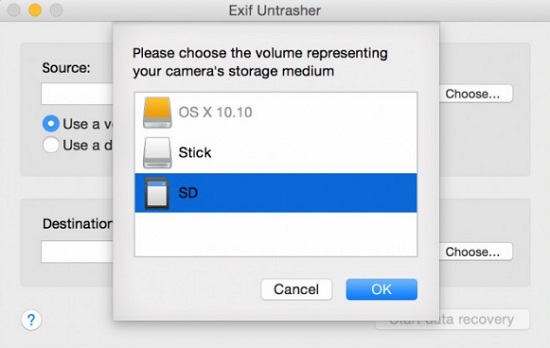 # Wise Data Recovery (Windows)
Another freeware from the WiseClean family is Wise Data Recovery helping you recover files and folders from the SD card. The software is comparatively easy-to-use: select the SD card, scan, then finally browse the deleted item tree to recover pictures and files from the SD card.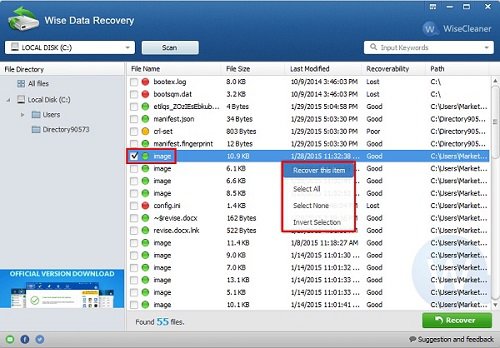 # TestDisk (Mac)
TestDisk is a powerful partition recovery tool designed to find deleted/lost partitions on the SD card and makes crashed SD card bootable again. TestDisk is comparatively more professional than its counterparts except it has the same problem as PhotoRec. It has no graphic user interface and users need to use terminal commands to operate it, which is extremely hard for computer newbies.