I'm obsessive in cleaning up my computer and making all of my files organized. The data on my PC will be deleted in no time once it's deemed as useless. This works well until one day, I permanently deleted a whole folder which stores about 100 important images by pressing the shift + delete keys. I then found out that I haven't backed them up before deleting.
That's totally a tragedy! As the photos are very important to me, I can never lose them. I searched the internet and discovered that I can recover the deleted data with a data recovery software. I tried the EaseUS Data Recovery Wizard and followed the tutorial for the task to make sure I can do no wrong. However, the app failed to help and it cannot scan out my photos. Then I downloaded another popular data recovery app, which named Stellar Phoenix Data Recovery, and wanted to try again. I can't even scan my computer for the lost data as when I launched the program, it was stuck at the home page and stopped working.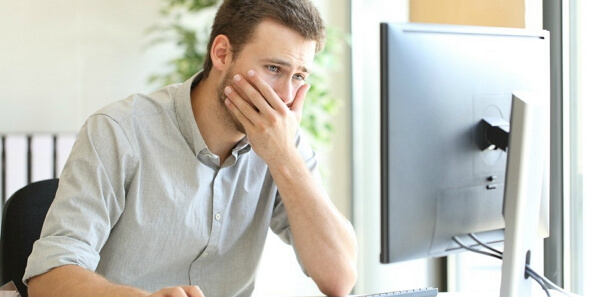 # The FonePaw Data Recovery Helps to Recover My Files
Things were kind of desperate before I tried FonePaw Data Recovery (opens new window), a file recovery software recommended by a friend from Facebook. Now, I've retrieved almost all of my images (98 photos) to my Windows laptop (there are three of the pictures cannot be scanned out and the support service claimed that those data may be overwritten by the new adding data as I kept using my computer after the data loss. So if you want to recover the deleted data, you should stop using your computer if it's possible). Anyway, I am satisfied with the result and that's the reason why I post this blog, which aims at sharing my experience of data recovery on computer.
To recover lost data, what you need to do is getting the FonePaw Data Recovery software downloaded and installed on your computer. I have tested this app myself and find out that it's very easy to use and even a novice like me can complete the entire job perfectly.
# I Have Tested the FonePaw Data Recovery in Different Aspects
From its website, it claims that this software is capable to recover pictures, songs, videos, documents, emails and other files from Windows computer, recycle bin, hard drive, flash drive, memory card, digital camera, mobile phones, etc. I tested deep scan capability against a hard disk and were looking for three deleted test files: a pdf. file, a .png file and a .mp4 file (I have deliberately deleted the three files before the testing). About a two-hour deep scan for a 500 GB Partition, I can finally find out the three types of the testing data, which indicates this FonePaw does work and the result of the recovery for my 98 photos were not accidental.
So I think this FonePaw Data Recovery can be a good choice if you want to get back lost data on computer. But please notice that it's not a free data recovery software to use. You can use its tried version without any fee, but when it comes to a full version, you need to pay for it. If you are looking for a free data recovery software for PC, the FonePaw is not the option for your choice. Even so, believe me, this app does worth the price.
Free Download Buy with 20% off Free Download Buy with 20% off
# The Recovery Process of the FonePaw App Is Simple
Once you've installed and started the Data Recovery software, it would first ask you to select the types of file and the location you want to scan for. If you want to recover a specific data type, for example, the deleted photos, you can pick the "Image" option only, which will reduce scan time.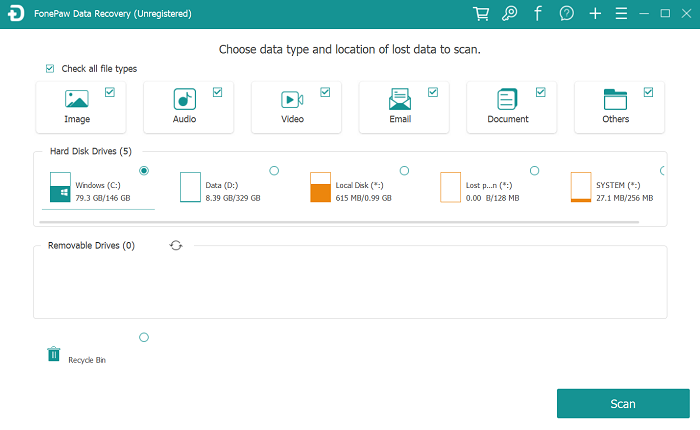 Then click on the "Scan" button and you can run a quick scan which will pull partition information from your computer and display what it can discover. The quick scan will take only seconds to complete.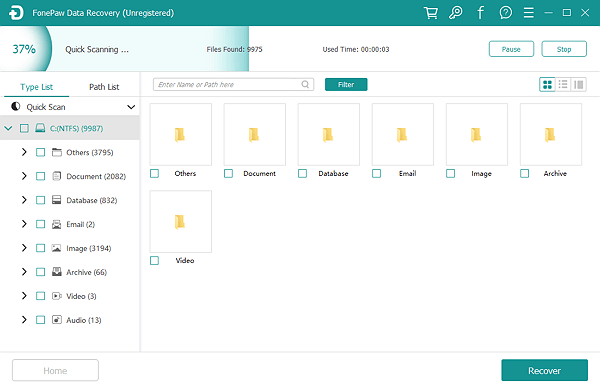 If you can't find the deleted files on the screen, you should try the "Deep Scan". In my case, I have to go through a deep scan as I can't find out my photos in the initial scan.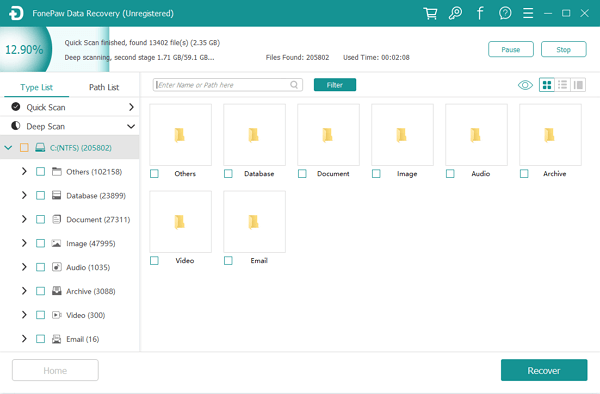 Now, you're allowed to preview the deleted data. And if you want them back, you can simply click on the "Recover" button. Then all of the selected files would be exported to your computer.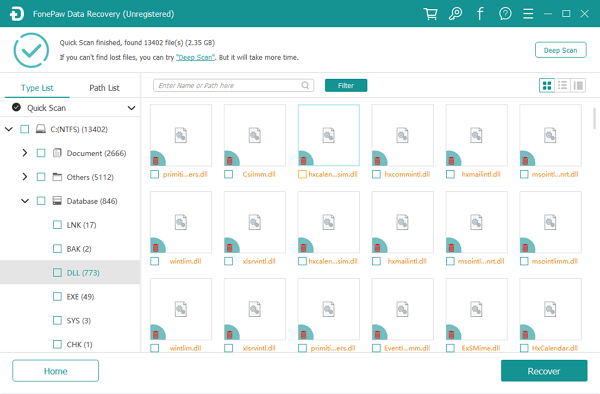 Free Download Buy with 20% off Free Download Buy with 20% off
FonePaw offers a trial version of its data recovery software, which allows customers to have a try on the app without any payment. If you are looking for a good undelete tool to recover lost data on your PC, the FonePaw is the best choice for you.