"I format my SanDisk CF card by mistake, how can I get my pictures back?"
Delete data from SanDisk/Lexar/Transcend CF card by mistake? CF card formatted? Get a corrupted CF card? Don't panic! there are some easy ways to get your data back!
CF, or CompactFlash is a flash memory mass storage device used mainly in portable electronic devices, especially digital cameras. Since it was first manufactured by SanDisk in 1994, CompactFlash remains popular and is supported by many professional devices and high-end consumer devices. Both Canon and Nikon use CompactFlash card for their flagship digital still cameras.
Here is how to recover photos, music or video from CF card in an easy way.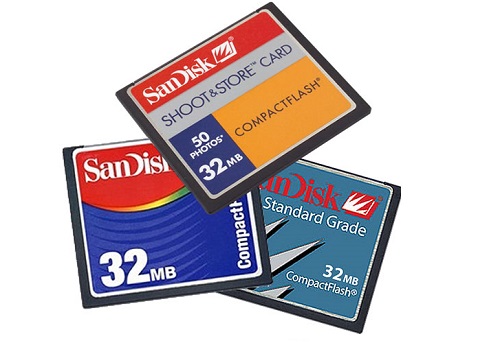 # About CF Card Recovery
Most questions about CF card recovery can be sorted into three kinds: delete, format and corrupt. Now we'll answer the questions one by one.
How can I recover deleted photos from my CF card?
To make it short, the deleted photos, videos or audio didn't be ACTUALLY deleted. They are still in your CF card before they are covered by new files; just you cannot find them anymore. Therefore, DO NOT create new data in your CF card in case the deleted files should be covered, and use professional data recovery software to get them back.
Can you recover formatted CF card?
Notice that formatting differs from erasing data. In other word, formatting≠deleting all the data. As we have mentioned before, a deleted photo is still in your CF card and it can be easy to find it. However, a formatted CF card loses most of its data irreversibly. Ture, there is data recovery software, but the recovery success rate is much lower. So, if you need to format your CF card, think twice and transfer the files to other storage media beforehand.
How do I recover data from a corrupted CF card?
You may have experienced this on your computer: "SD card is damaged. Try reformatting it." Just the same case for corrupted CF card. A corrupted CF card means that it cannot be open normally so your photos are buried in it. To solve this problem, you need to use professional CF card data recovery software to recover the files from CF card, then format the CF card to fix it.
# How to Recover Files from SanDisk/Lexar/Transcend CF Card
Need a professional and user-friendly data recovery software for SanDisk, Lexar, Transcend CF card? FonePaw Data Recovery (opens new window) is highly recommended! It can recover deleted data safely and quickly from formatted or corrupted CF card; it also supports corrupted CF card recovery and formatted CF card recovery. It can retrieve deleted images, videos, audios and more on Windows 10/8/7/XP. No matter you want to recover files or recover formatted/ corrupted Compact Flash card, FonePaw Data Recovery will be your best choice!
Download it and recover data in only 3 steps!
Free Download Buy with 20% off
Step One: Get Started
Install FonePaw Data Recovery and open it. Connect your CF card to your computer. Select data type and the location of CF card to scan lost data. It will be on the "Removable Drive" list. Then click "Scan" to get started.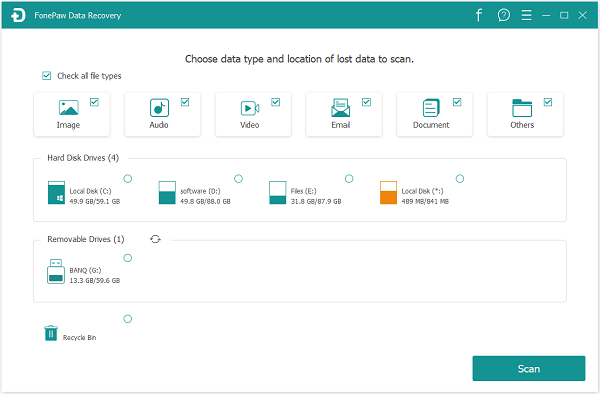 Step Two: Scan and Check
FonePaw Data Recovery will start quick scan files from CF card automatically after clicking the Scan button. When it's done, check the result which can be categorized to their types/formats and saving place.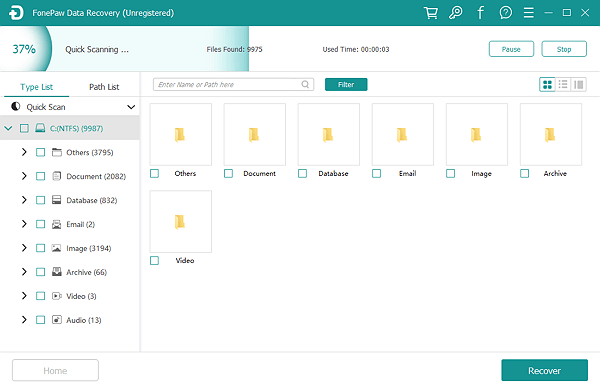 If you find the result not satisfying, click "Deep Scan" to find more contents. It may need some time.
Step Three: Choose and Recover
After all types of data are listed, choose the data that you want to recover. There is a search bar allowing you to locate the files with the name of path; and you can preview the result by type or path. Besides, preview mode can be changed with clicking the icons next to Filter button. When you find all the data you want to recover, just click "Recover".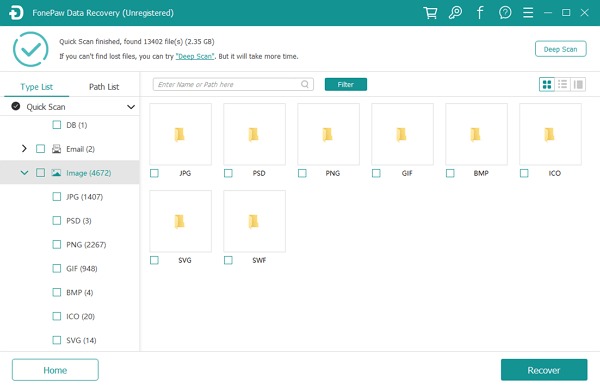 After your files are back, you can also recover your CF card easily. Isn't it easy? Just download FonePaw Data Recovery and have a try!
All the above are the simple way to quickly recover files from SanDisk/Lexar/Transcend CF card in Windows 10/8/7. If you find this passage useful, please give us a like and feel free to give your comment!