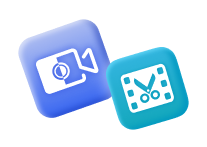 Screen Recorder + Video Converter Ultimate
Shop Now
Posts about OBS game capture black screen, OBS black screen on display capture have already frequently appeared in different online forums. Poor users found out there is nothing but black screen in the recording window no matter what capture mode (Game Capture, Window Capture and Display Capture and so on) they select and what settings they check. Most of the users choose this software to record screen for it is free. But do not forget the free app is also open-source and lacks security, stability and product service support.
There are several ways we can try to fix the black screen on OBS. And if you are tired of OBS recording issues, the best way is to change it to FonePaw Screen Recorder (opens new window), a stable, secure and powerful screen recording software with product support. (See how to install and use FonePaw Screen Recorder (opens new window))
---
You May Like:
Best Alternatives to Open Broadcaster Software for PC and Mac (opens new window)
Best Game Recorders: Record Games without Lag on Computer (opens new window)
---
1. Adjust the GPU That OBS Runs on
The modern laptops usually come with two GPUs (Graphic Processing Unit) for better performance and power saving. One is integrated GPU which comes with the CPU (Central Processing Unit) and the other is discrete GPU (aka. stand-alone card, dedicated card). Two major discrete GPU producers are respectively NVIDIA and AMD. Usually system will run low-power apps like a browser on the integrated GPU while run power-intensive apps like games on integrated GPU to achieve better performance and saving power.
As a result, it is very likely that OBS runs the low-performance GPU while the app you try to record is on the high-performance one. Different GPUs will lead to black screen and what we need to adjust is to make sure both OBS and the app you record share the same GPU. Usually we adjust the GPU of OBS to the high-performance one since low-performance one might cannot bear the running of OBS and the app simultaneously. Now let's look at the specific instruction. (Take the PC with Nvidia GPU as an example.)
Switch GPU for OBS
Step 1 Close OBS if it is running.
Step 2 Right-click on the desktop and click "NVIDIA Control Panel" to open it. And Select "Manage 3D Settings".
Step 3 Click the "Program Settings" tab on the right column, click the "Add" button under where it says "Select a program to customize:"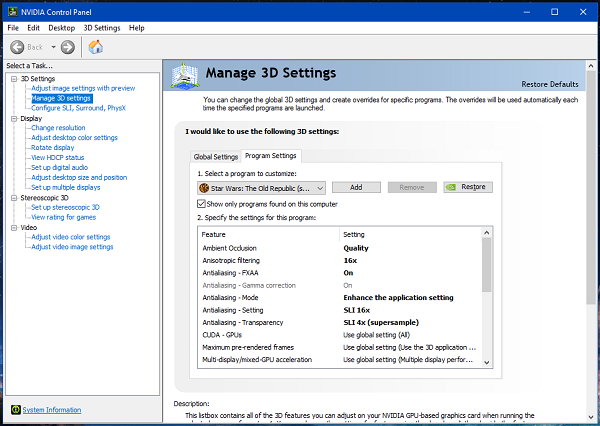 Step 4 Navigate to the .exe path for OBS and add it to the list. Default paths are:
C:\Program Files (x86)\obs-studio\bin\32bit\obs32.exe
C:\Program Files (x86)\obs-studio\bin\64bit\obs64.exe
Step 5 Select the .exe path for OSB, and under "Select the preferred graphics processor for this program", click "High-performance NVIDIA processor" from the drop down list.
Step 6 Close the NVIDIA Control Panel and restart OBS.
Alternative: Run all applications on the NVIDIA GPU
The above method select High-performance NVIDIA processor for OBS. Alternatively, you can set High-performance NVIDIA processor to run all applications so that OBS and all the games it records are the same GPU. But this will cause higher power consumption.
Open the NVIDIA Control Panel >> Manage 3D Settingsas the above.
Under the "Global setting" Tab, click the drop down box and select "High-performance NVIDIA processor" and click Apply, then OK.
Close the NVIDIA Control Panel and restart OBS.
As for PC with AMD GPU, check how to configure switchable graphics on Windows. After the switching, you can test OBS and see whether the black screen is gone.
2. Enable Compatibility Mode
Sometimes on Windows 10 PC, there may be compatibility problems with the running of apps and luckily Windows 10 system can handle it by setting properties. Let's have a try!
Step 1 Click "Start" menu and click "All apps". Find "OBS Studio" by the index of "O".
Step 2 Click the "OBS Studio" and select 64-bit or 32-bit version based on the version of your PC system(32-bit or 64-bit). Right click the app and click "Open file location".
Step 3 Right click the app of the version same as your system and click Properties. Switch to "Compatibility" tab by clicking it on the top.
Step 4 Check "Run this Program in compatibility mode for:" under "Compatibility mode" and Select windows 7 in the drop down list below it.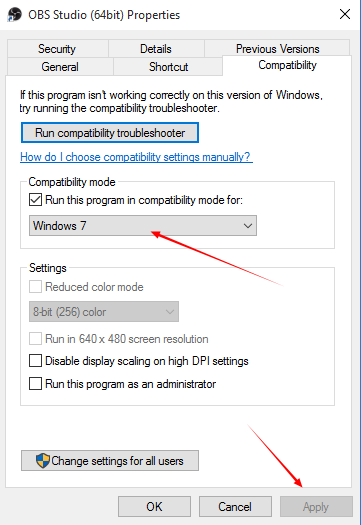 Step 5 Click "Apply" on the right bottom corner of the window.
P.S.: how to check your system version: 32-bit or 64-bit?
Right click "This PC" on the desktop and open its "Properties".
In the pop-up window, you can see the version of system from "System type".
3. Run OBS as Administrator
This way aims to run OBS with full fuctions. We can go through it quickly.
Step 1 Open OBS and delete all the sources or views that are black-windowed.
Step 2 Add a source and do not change the default setting; Close it.
Step 3 Right click the OBS icon on the desktop and click "Open file location".
Step 4 In the opened folder, find the OBS icon with extension name of "exe".
Step 5 Right click the icon and click the "Run as administrator".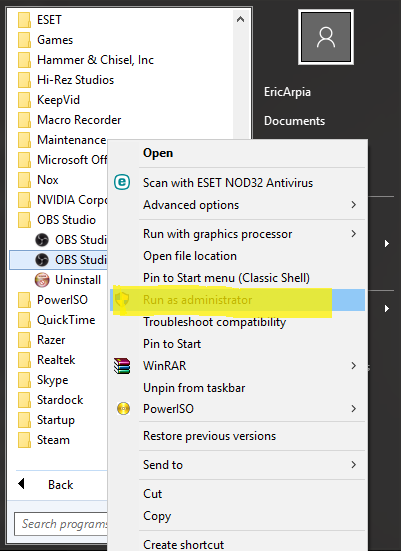 4. Capture Gameplay/Screen without OBS
If the black window on OBS cannot be fixed, the most easy and effective method is to replace OBS with FonePaw Screen Recorder (opens new window). FonePaw Screen Recorder stands out of many Screen Recorder apps due to its user-friendly operating interface as well as powerful features. And its stability is much better than OBS and it will never just get black screen out of no reason. It is a better alternative to record gameplay, live streaming videos and other screen activities on Windows and Mac.
It allows you to record both system and microphone voice during screen recording so that you can record both sound from games and your voice during gameplay.

It supports to record chosen window by using "Lock window" mode just like OBS. Also, the recorder can enable hardware acceleration so that you can record screen smoothly when running games and other heavy tasks.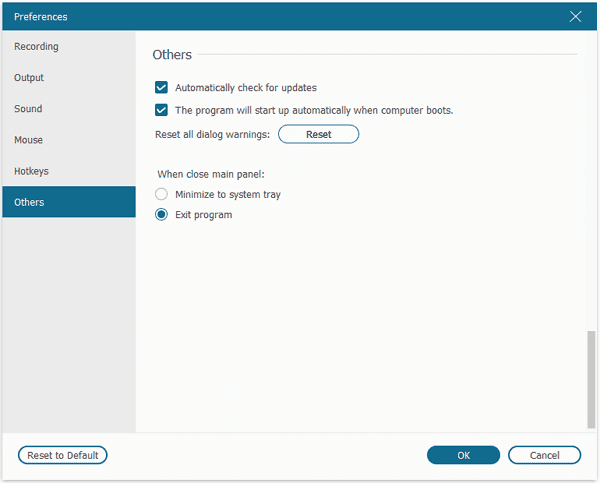 During recording, you can open Annotation panel to use multiple tools to mark your screen.

And in the "Preferences", you can highlight your mouse cursor by adding colored circle around it. Adjust the quality and FPS to ensure footage in high quality.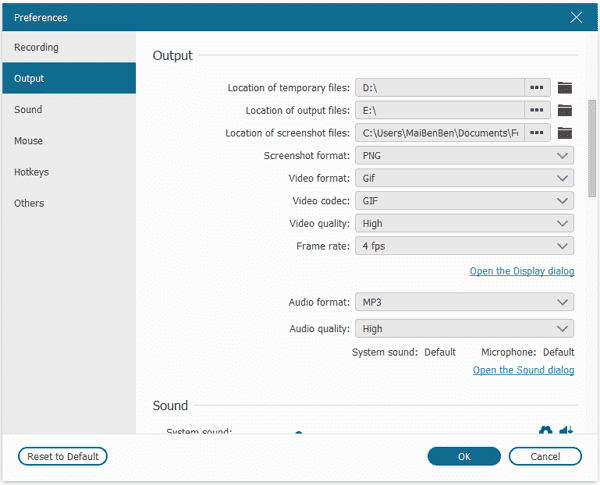 There are too many advantages waiting for you to discover. Let's see how this FonePaw Recorder works.
Step 1 Download FonePaw Screen Recorder by the following buttons.
Free Download Buy with 20% off Free Download Buy with 20% off
Step 2 After installing, open it by clicking its icon on the desktop.
Step 3 Click Video Recorder( the video icon on the homepage).
Step 4 Select recording area by adjusting the light-blue line or customize it by clicking the down arrow below display icon. And you can turn on the microphone and system voice recording or webcam on this interface according to your needs.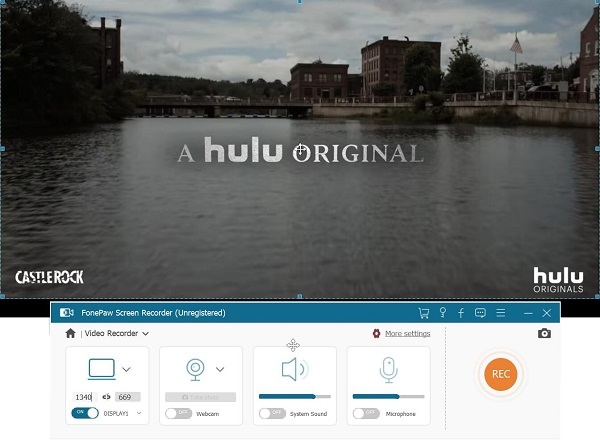 Step 5 Hit the REC button and there you go!
Can you see a more easy way to record your screen? Go to share with your friends!