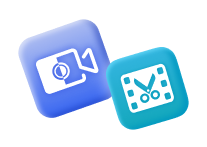 Screen Recorder + Video Converter Ultimate
Shop Now
Open Broadcaster Software (OBS) is a powerful screen recording and live streaming software mainly for gamers with multiple professional functions and high-quality footage. It can create several views with several sources (your webcam and microphone, footage from games, etc.), recording more than one window.
The comprehensive setting of OBS allows you to fine-tune every possible feature of the recording. Generally speaking, OBS is a useful software for people who need to live stream and make videos.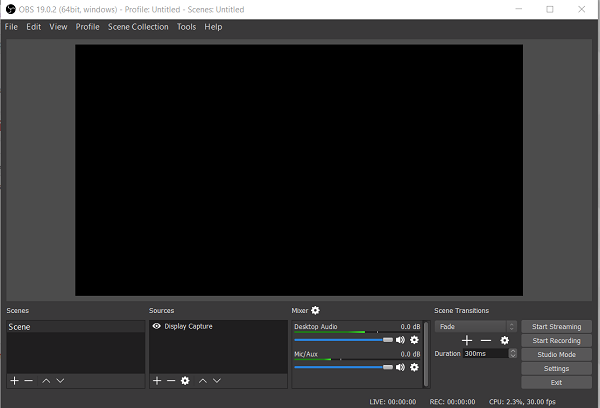 However, it lacks stability and security since OBS is free and open-source. You may frequently encounter issues like OBS black windows or OBS stopping working when using it without finding support or guidance from developers.
Therefore, today we'd like to introduce OBS alternatives to you, which are all easy-to-use, capable, and stable screen recording and live streaming software.
FonePaw Screen Recorder
FonePaw Screen Recorder is a beginner-friendly, wonderful software for both Windows and Mac users. It has a concise user interface layout, and you need no detailed guide to get started. Though it provides no option for live streaming, its amazing screen recording service makes it share many key features and powerful functions concerning screen recording with OBS.
FonePaw Screen Recorder is equipped with 3 tools: Video Recorder, Audio Recorder, and Snapshot, each of which can help you reach your goals. What's more, its Game Recorder mode enables you to record gameplay smoothly with high quality up to 4k, which makes it one of the top game recorders. You can easily fix your recording on a particular window without capturing any unnecessary part. During the recording, options such as simultaneous annotation and snapshot taking are available. These functions are all quite practical, especially concerning game recording.

Customization settings of FonePaw Screen Recorder are also carefully designed. In the Preferences section, frame rates, video quality and output format can all be adjusted. It is up to you whether to record a high-quality video via tuning these parameters.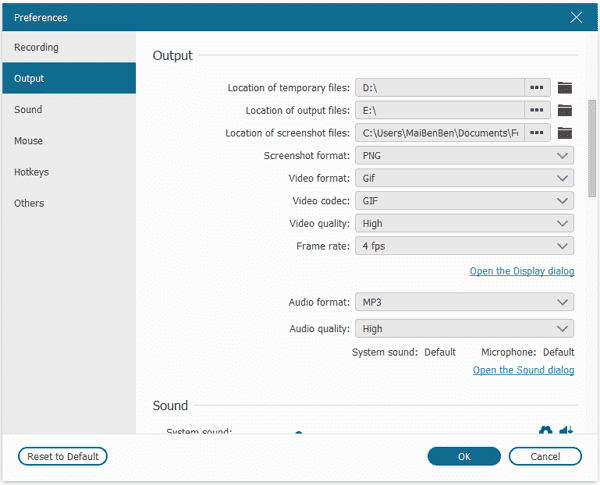 Besides, you may sometimes encounter cases that you accidentally close the recorder before the recording ends or your computer is out of work suddenly. It's annoying if the file is lost then. But you don't need to worry about it if you are using FonePaw Screen Recorder. It will automatically save the recording file even when the recording stops abruptly.

In a word, as the best screen recorder integrated with perfect recording functions (especially features designed for game recording), considerate customization settings, and automatic backup service, FonePaw Screen Recorder can be your reliable choice.
Free Download Buy with 20% off Free Download Buy with 20% off
The highlight: Best in game recording with all-round screen recording functions and service
Price: trial version for free (3 minutes in recording time length) and $79.77 for lifetime
2. Xsplit Broadcaster
XSplit Broadcaster is one of OBS competitors for it allows you to both live stream and record screen. As it boasts limitless customization options, XSplit Broadcaster can be your choice in game recording and esports videos.
Ease of Use
It features a wonderful user interface, and almost all aspects you can think of can be adjusted for your recording. You can loop multiple images or videos to decorate your BRB screen or show the information you want your audience to know. Easy operations like simply dragging, dropping, and resizing images, videos, GIFs and web pages are available.
When you need to live stream, you can stream to any of the top broadcast platforms with native plugins or a Custom RTMP. You can stream and record various outputs at once by using browser sources to add web pages designed for live streaming alerts.
The highlight: Limitless customization for users who want to fully control their live stream settings
Price: Free to start and $15/month for Broadcaster Premium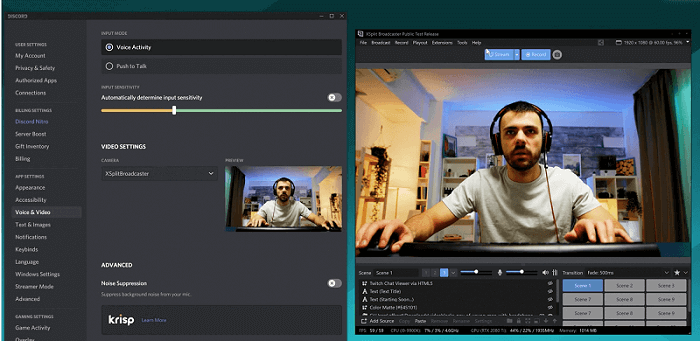 Wirecast
Wirecast is another great alternative to OBS studio. It's one of the powerful software like OBS, namely, a great tool helping you start your live streaming. It offers multiple functions to support high-quality live streaming without much effort to learn.
With astonishing compatibility, Wirecast allows you to live stream on many platforms at the same time including Twitch, YouTube Live and Facebook Live, etc. It also boasts unlimited input flexibility, supporting you to switch different input sources.
It too devotes itself to providing professional live stream service. Apart from unlimited capture, the advanced audio mixer is available for you to mix 8 different independent audio tracks. Never worry about failing to start a live streaming with Wirecast.
The highlights: Professional live streaming services available, capable in fields like education, news broadcast, live event, etc.
Price: $599 for the Wirecast Studio version and $799 for the Wirecast Pro version
LightStream
Lightstream Studio is undoubtedly a beginner-friendly software for you to live stream. It won't waste your time or cost much effort, for you just need a computer, an Internet connection and a browser! With all these tools prepared, you can simply click "Go Live" to start live streaming.
It is mainly built for console gamers and creators. You can add overlays, alerts, and more for a fully produced live stream without a capture card or high-end PC. Webcam recording is also available. This web-based live stream program allows you to stream on Facebook, YouTube, or Twitch.
If you think yourself a bit bored when live streaming alone, you can invite guests simply by sharing a link. The guests will wait in your "Green Room". You can add them to the stream and all of you will then stream together!
The highlights: Free of downloading and complex customization, and multi-user streaming available
Price: a 7-day free trial with the plan of $7/month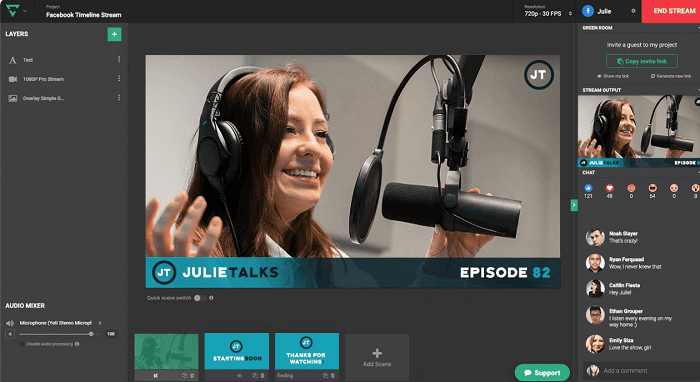 5. Streamlabs Desktop Live Streaming Software
Streamlabs Desktop Live Streaming Software is the free, open-source software like OBS. You can use it to live stream and record on Mac. It is an all-around live streaming tool that helps you get started to be a live streamer.
In Streamlabs Desktop Live Streaming Software, you have full control over the recording. You can decide which sources of videos you want to appear in your recording, which allows you to manage your screen conveniently. It also offers dynamic in-game overlay for a single monitor, and you can view recent events and the chat box all on one screen.
The highlights: The UI can be personalized by dragging and dropping elements – create your unique UI
Price: Totally for free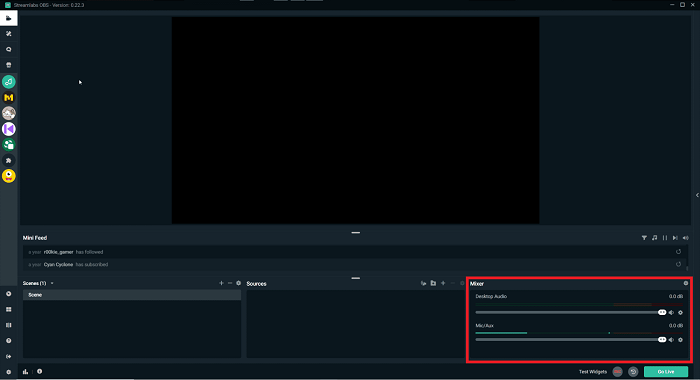 Conclusion
Above all, altogether 5 OBS Studio alternatives have been displayed. After knowing about their features respectively, you are bound to have your preference. If you just search for the best screen recorder without the need of live streaming, FonePaw Screen Recorder is for you.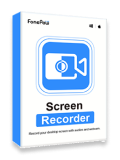 Screen Recorder
Capture every loving moment of your screen on Windows and Mac!