Updated on July 10, 2018: Modified the second part with FonePaw Screen Recorder
Minecraft is a popular sandbox video game on PC or mobile platform, on which players can build magnificent world on their own. As more people become Minecraft addicts, they want to record their gameplay, the process of all the hardwork they've been put into Mincraft PE. Since Minecraft itself does not support gameplay recording, we need to figure out another way to capture our gameplay on iPhone, iPad and PC. Here are two prevalent approachs for you to record your incredible gameplay in Minecraft PE.
Method 1: Record Minecraft on iPhone/iPad
If you play Minecraft on a iPhone, iPad, you can easily capture your gameplay with FonePaw ScreenMo (opens new window), an easy-to-use and powerful tool to mirror iPhone, iPad screen to PC and record what's on the screen. With the recorder, you can record Minecraft PE gameplay with sound in HD. The recorder works with all iPhone, iPad, including iPhone X, 8/8 Plus, 7/7 Plus and more, in any PC. Besides recording, it provides access for users to see their iPhone/iPad screen on their PC and its small size will not affect your gaming.
Here are 7 steps for you to follow:
Download FonePaw ScreenMo, a smart iOS Screen Recorder, on a computer.
Free Download Buy with 20% off
Connect your PC and your iPhone or iPad to the same Wi-Fi network.

Launch FonePaw ScreenMo program on your PC with double clicks on the software icon.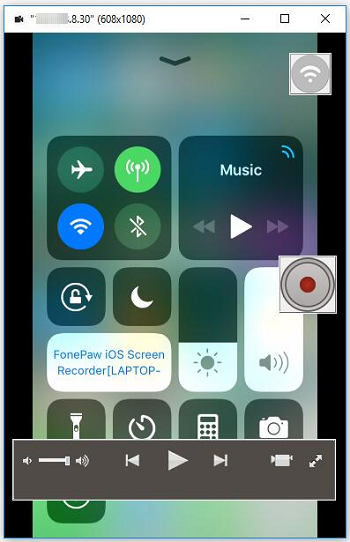 Open Minecraft on your iPhone/iPad.

On your iPhone/iPad screen, pull up the Control Center, click Airplay icon and then choose the Airplay name of the program. The Airplay feature is available on iOS 4.2 and above.

Your iPhone/iPad screen with gameplay images will be immediately displayed on the PC screen. Click the red button on the right of the recorder to start recording.

If you feel like to stop, press the same button on the right to stop recording. The green numbers on top shows how long you have recorded.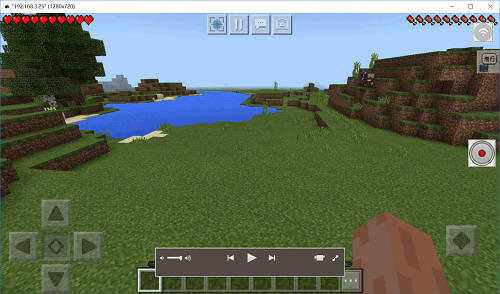 After recording, you can customize the settings, like the size, the output path, etc. Click "Start Export" to export the video to PC.
Tips: When your iPhone/iPad is mirrored to the PC screen, you may find thee PC screen isu a little burry. But you need not worry because the recording video you finally export from the recorder is definitely a HD video.
Method 2: Minecraft Screen Recorder for PC
As a traditional way to play Minecraft PE, Minecraft PC players can use Bandicam to record their game play. Bandicam is a screen capture instrument famous in game recording, screen recording and device recording. It supports various 2D/3D games with 4K UHD Video and captures up to 144 FPS Video. However, there is an good alternative to it. That is FonePaw Screen Recorder (opens new window)which supports Video Recorder, Audio Recorder, GIF Maker and Snapshot, etc. on your Windows 10/8/7/XP. Follow the simple steps to get your gameplay recorded.
Download FonePaw Screen Recorder for Windows version on PC.
Free Download Buy with 20% off Free Download Buy with 20% off
Launch the top Screen Recorder. Here suggest you select Full Screen to record your screen. Then, press "REC" button to capture your gaming.

When you meet with some exciting points, add comments to the recording. Or you can set up the length for the recording.

You can play your game with ignoring the capturing since it will go recording iteself until you press Stop button or use the hotkeys that you have set up in Preference before.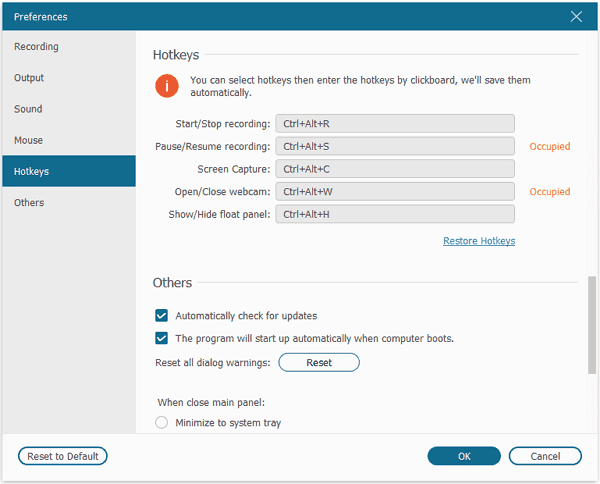 After that, you can preview the gameplay video and share to your friends.
As a Minecraft player, how do you record your Minecraft gameplay? Please share your way to us in the comment box and leave us some comments!