As a voice and text chat app, Discord helps gamers talk to each other in real time with high quality and low latency. It is also a go-to place for users to study together and hold business calls. But you can't record Discord calls as there is no recording option available. To help you solve the problem, we have picked out the 4 best reliable tools to record audio and video calls on Discord.
All of them are safe and simple. Also, they can perfectly apply for private calls as well as voice channels on Discord.
Before you read further, you need to be told that it is impolite and illegal to record conversations without permission. So, remember to ask for permissions before you are going to record Discord calls.
Record Discord Calls with FonePaw Screen Recorder
The first method is to turn to third-party tools such as FonePaw Screen Recorder. It is a professional voice & video recording program that runs on Windows and Mac. It can help you record not only audio but also video calls on Discord.
As for audio recording, it enables you to record both system and microphone sound, which means both your sound and others in the chatting group can be recorded. Also, there are multiple output audio/video formats and qualities for you to choose from. For example, you can save your Discord audio files as MP3, M4A, AAC, and the videos as MP4, MOV, AVI, etc.
By the way, you can also set a timer on the FonePaw recorder to automatically start and end recording your Discord calls so that you don't have to worry about forgetting the voice recording.
Free Download Buy with 20% off Free Download Buy with 20% off
How to Record Discord Audio with FonePaw
Click the button to download FonePaw Screen Recorder and launch the app on your computer. And then you can either follow the quick video guide or the text tutorial to do the recording.
STEP 1. Open the FonePaw recorder and click Audio Recorder.

STEP 2. Enable System Sound and Microphone as you need, and adjust their volume. You can also do the Sound Check before recording.

STEP 3. Before you begin the Audio chat, hit REC to record.
STEP 4. When your audio call finishes, hit the red square button to end the recording. You can preview the recorded audio, cut the unwanted part and click Save to keep it.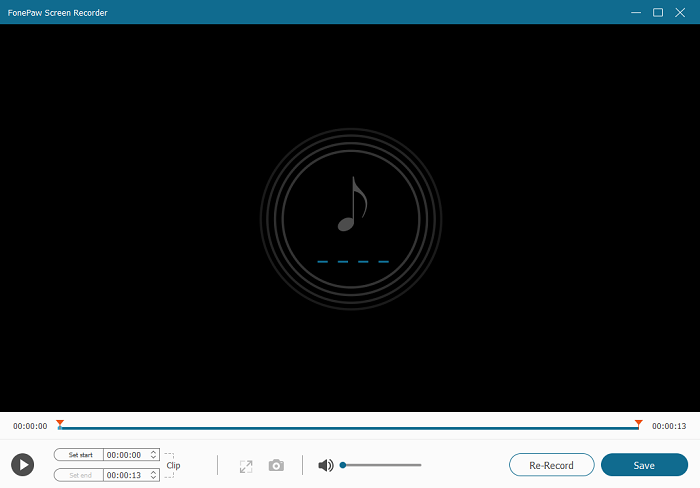 How to Record Discord Video with FonePaw
STEP 1. Download FonePaw Screen Recorder. Open it and click Video Recorder.
Free Download Buy with 20% off Free Download Buy with 20% off
STEP 2. Customize your settings. Select the Discord window as the screen area for recording. Before recording, you can choose whether to turn on the webcam/system sound/microphone or not.

You can also go to preferences to set up the output format, save location, video quality, whether to include mouse action in your recording and more.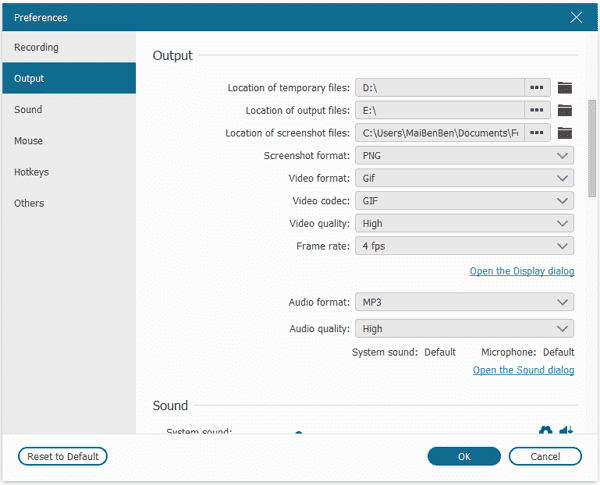 STEP 3. Click the REC button to start recording, and then join a video call.
STEP 4. Similarly, end the recording with the red button, and you can preview and use the Clip feature on the recorder to cut the unneeded parts.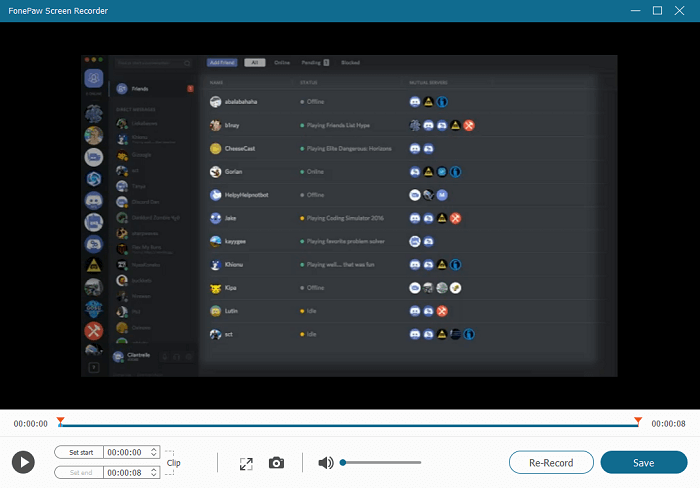 Record Discord Calls with FonePaw Screen Recorder
Craig is a voice channel recording bot for Discord with multi-track recording. That means that when Craig records Discord calls, you can get a separate audio file for each speaker. After you finish recording, you can level, cut, and edit each audio file independently. This useful feature is great for podcasts.
How to Record Discord Audio with Craig Bot
STEP 1. Launch the Discord app and log in to your account.
STEP 2. Go to the official web of Craig and click the Invite Craig to your Discord server.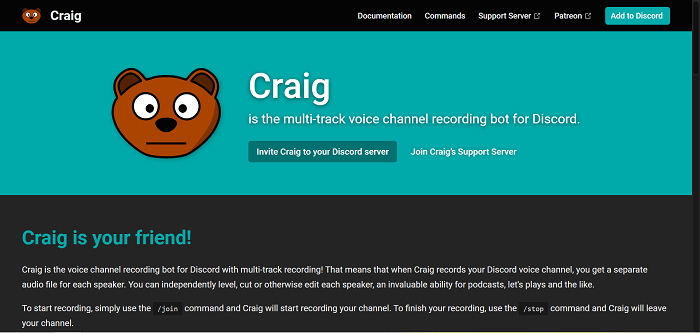 STEP 3. In the new window, you need to select Your server and click on the Authorize button.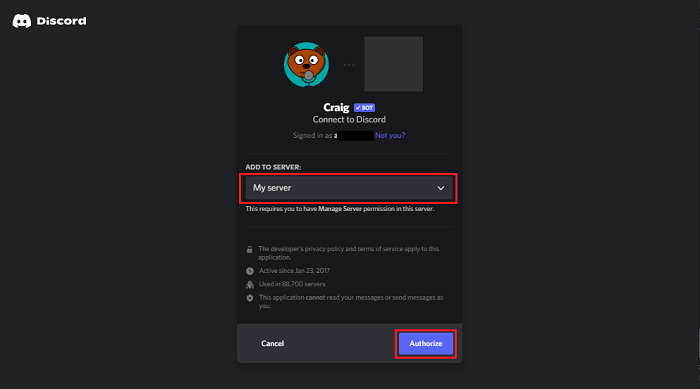 STEP 4. Now the Craig bot is on your server. You can exit the page and go to your Discord app.
STEP 5. To start your recording, type in the command craig:, join to invite the bot. The Craig bot will join in the conversation and start recording.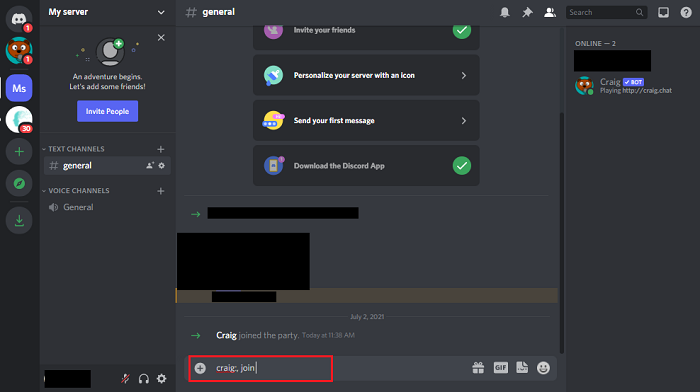 STEP 6. To end the recording simply type craig:, leave. This will stop Craig from recording and the bot will leave the voice channel.
STEP 7. After finishing the recording, Craig will send download links to you for downloading the audio files.
Use Audacity to Record Discord Calls
Audacity is a free and open-source audio editor and recorder for Windows, Mac OS X, GNU/Linux, and other operating systems. It allows users to record sound and edit sound clips.
If you want to simply record Discord audios, then Audacity can be a good choice. But if you intend to record videos, you may need to use other apps for Audacity does not support this functionality. Besides, the complicated user interface with plenty of confusing icons and buttons makes this app a little daunting for the first-time user.
How to Record Discord Audio with Audacity
STEP 1. Download Audacity and launch the app.
STEP 2. Given that most of you would like to record everyone's sound in the Discord call. You have to select Windows WASAPI as Audio Host, Recording Device with loopback (commonly the speaker), 2 (Stereo) Recording Channels, and Player Device accordingly on the toolbar.

Notes:
If you just want to record your own voice, you should set MME as Audio Host, and then choose the input and output device you want to use.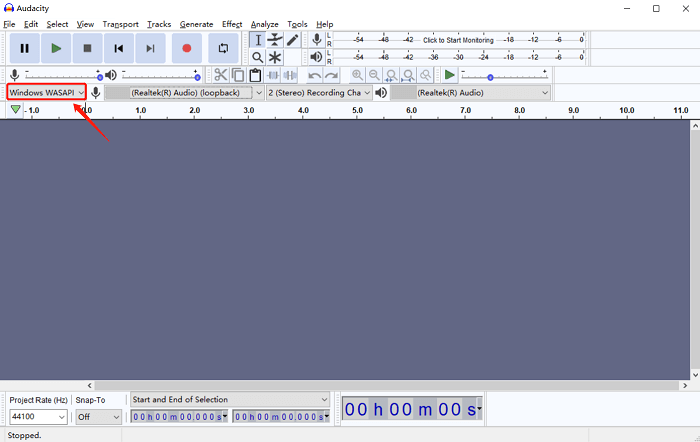 STEP 3. When you get prepared for a Discord call, click the red circular button to start recording.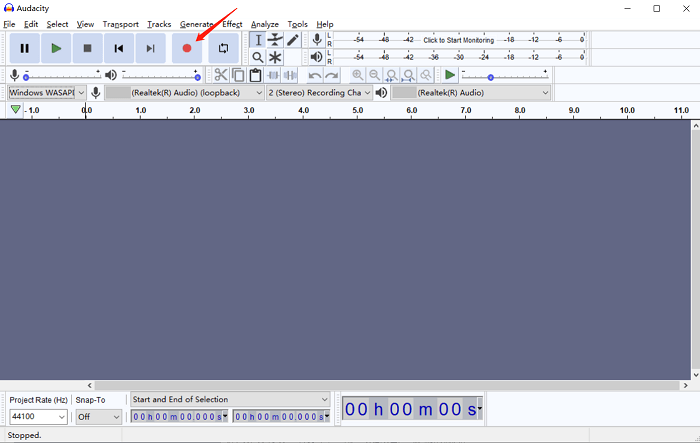 STEP 4. To end the audio recording, hit the black square button on the toolbar.
STEP 5. Click File on the top menu bar, and select Export to choose a format and location to save your audio file.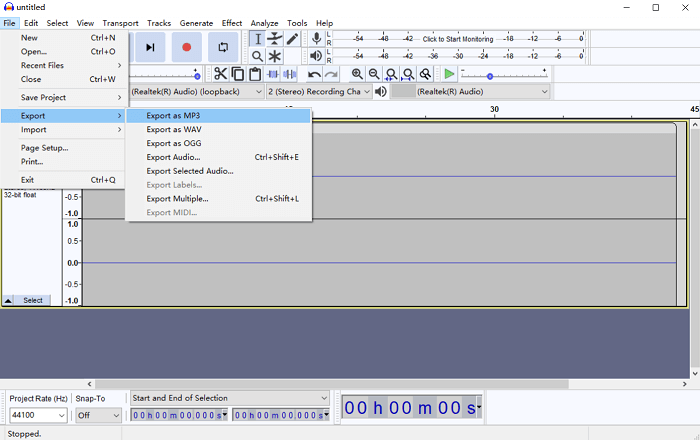 Use OBS to Record Discord Calls
The last available tool for recording Discord audios and videos is OBS (Open Broadcast Studio). OBS is a free open-source software suite that is widely used for recording and live streaming. Besides real-time video and audio mixing and capturing, OBS also allows you to stream gameplay directly to Twitch, YouTube, or other services, with filters and an intuitive audio mixer making your video better performance. It's greatly applicable for recording calls on Discord.
How to Record Discord Audio with OBS
STEP 1. Download OBS, and launch it.
STEP 2. Click "+" under "Sources". It's near the bottom-left corner of OBS. From the appearing list of sources, select Audio Output Capture.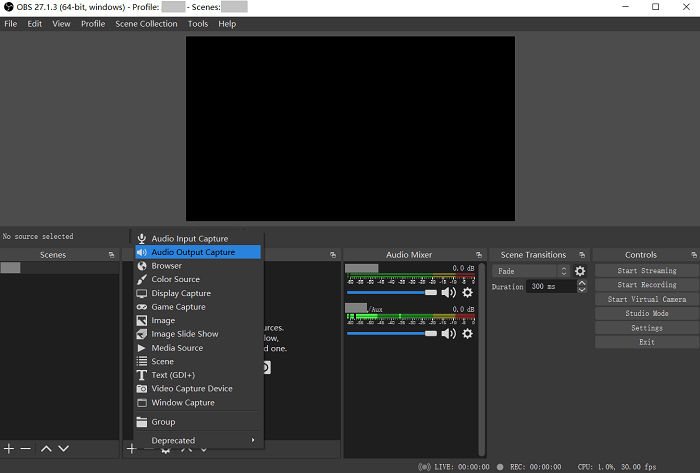 STEP 3. Name the audio source you just added, and then click OK.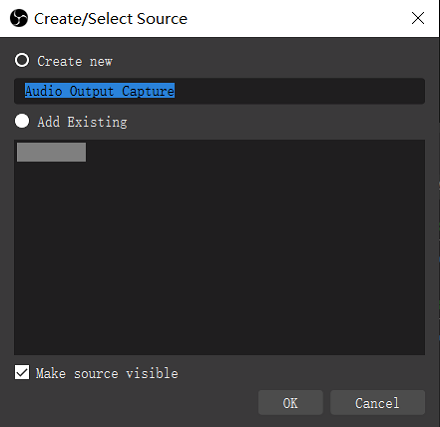 STEP 4. Open the drop-down menu and choose the device you are going to record, usually the speaker, tick Use Device Timestamps, and then click "OK". Now the program can capture your desktop audio, you can test it before you are going to record.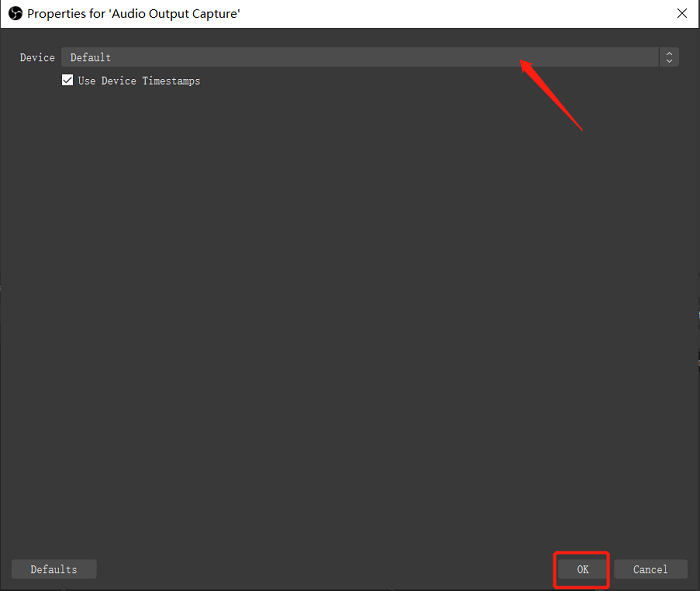 STEP 5. Click Start Recording under Controls on the right side.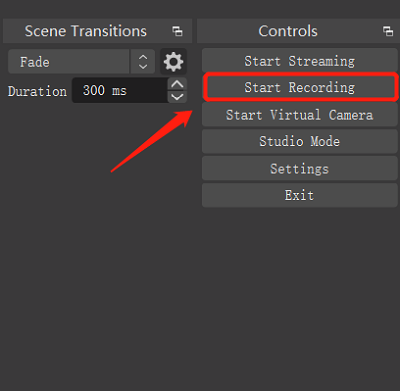 Conclusion
Above are the 4 best methods to record Discord calls. All of them are viable ways to do the recording. Compared to Audacity and OBS, FonePaw Screen Recorder and Craig are much easier to use. Although Craig can keep separate audio files, it can only record discord audio. By contrast, FonePaw Screen Recorder is versatile. With a simple interface, FonePaw Screen Recorder can record Discord audio and video. Meanwhile, you can record Discord more smoothly and produce higher quality audio and video. For those who want to record the Discord calls simply and easily, FonePaw Screen Recorder will be a good choice.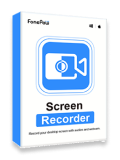 Screen Recorder
Capture every loving moment of your screen on Windows and Mac!