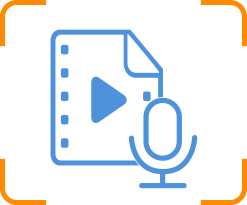 Feature 1
Video Recorder :
Capture Screen Activities as with Audios
1. Select "Video Recorder" to choose area to record.
2. Customize settings: volume, mouse movement, shortcut...
3. Go recording and annotating.
See more details >>
Feature 2
Take Screenshots :
Take a Snapshot on your Screen or Video.
1. Click camera icon to snapshot.
2. Edit it with annotationa and save.
See more details >>