We have seen enough complains about speaker issues of Samsung S9/S8/S7/S6/S5/S4/S3 and other Android device on various cell phone help forums. The situations are complicated and can not be simply concluded as "phone making no sound". Thus, this post will cover four most common cases when Samsung device makes no sound and how to fix them respectively. The solutions can work for LG, HTC, Moto, Huawei and other model as well.
You May Also Like:
Speaker on iPhone Not Working) (opens new window)
Quick Ways to Fix Touch Screen Not Working on Android? (opens new window)
Case 1: The Android Phone Thinks I Have Headphones Plugged But I Don't
In this case, the headset is stuck in headphone mode. Even you have plugged out the headphones, the headphone icon doesn't disappear. And you can't hear music or sound from the phone without headphones. It seems like that the Samsung/Motorola/LG cell phone always thinks there are headsets plugged in. If this sounds like the speaker issue that you are dealing with, here are some tips.
Step 1. Volume up the phone to make sure that it is not in silent mode.
Step 2. Plug the headphone in and out for several times.
Step 3. Clean your headphone jack with Q-tip, a can of compressed can or simply blow dust/debris out of the jack. Sometimes, the obstruction on jack may fool the phone into believing that the headsets have been plugged in.
Step 4. Turn your device off and on again. An restart will help the device to refresh and fix software errors.
Step 5. Factory reset your android phone (opens new window). If you don't want to lose important data in your Android phone, backup your phone to Google or backup important files to computer (opens new window)before you do the reset.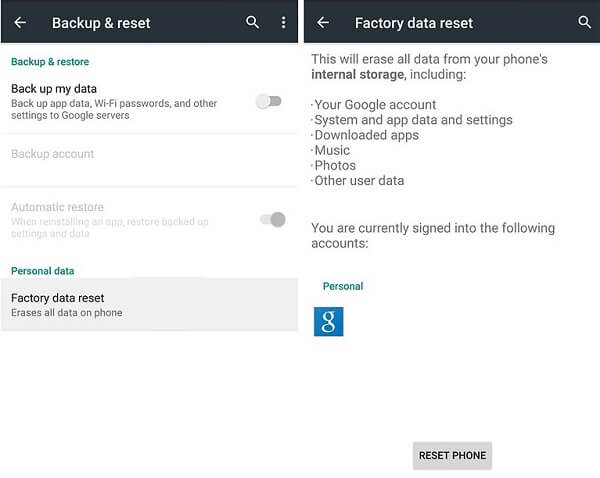 And also there are users who exact opposite problem: the speaker works fine but they can not hear sound from headphones. Besides trying for a new set of headphones, you can also go through the above steps to fix the phone speaker not working.
Case 2: The Android External/Internal Speaker Stops Working Suddenly
In this case, the phone makes no sound at all. No ringing, music, notification alert. And when you are making a call with others, they can hear you but you can't hear them. And it also doesn't work with headphones.
This is probably a hardware issue. Just for sure, test external and internal speaker of your Android phone with Device Diagnostic Tool.
Note: the tutorial below is based on Samsung S4 and it might not work on your HTC, Nexus, etc. Please search for the specific guide to test speakers on your device.
Step 1. Open your phone dial and type *#7353# to enter Device Diagnostic Tool menu.
Step 2. For external speaker, tap Speaker. If the speaker is working fine, you will hear extremely loud music coming from your phone. Tap Speaker again to silent the phone.
Step 3. For internal speaker, tap Melody. If the speaker is fine, there will be music coming from earpiece.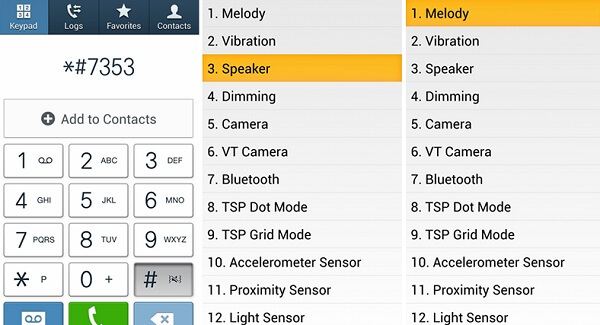 If your phone pass the test, then it is a software issue. These tips may help:
Reboot the phone in a regular way.
Turn off Bluetooth on your phone. Sometimes the speaker doesn't work because the phone is connected to a Bluetooth device.
Factory reset the device.
And if it is a hardware issue, you may need to send it for repair. Or some users find it useful to press a few times on the speaker area of the phone because the cables under the speaker area are a little loose.
Case 3: The phone Mutes Itself Automatically
The phone automatically mutes itself when you are making a phone call so you have to hang up and call it back. Or it turns into silent, vibrant mode automatically.
It is probably some third-party apps or outdated cache data that mess up your phone. So here is the tips.
Note: the following tips are suitable for Samsung device. Others may have different button combinations to enter safe mode and recovery mode.
1. Put Your Phone Into Safe Mode
Step 1. Turn off the device.
Step 2. Press and hold the Power key until the Samsung logo appears.
Step 3. Then hold Volume down key until the lock screen displays.
Step 4. You'll see Safe mode under the lower-left corner of the screen, indicating that your phone is under safe mode and all the third-party apps are disabled.
Step 5. Check if your phone mute itself under safe mode. If not, then you need to find our and remove the troublesome app.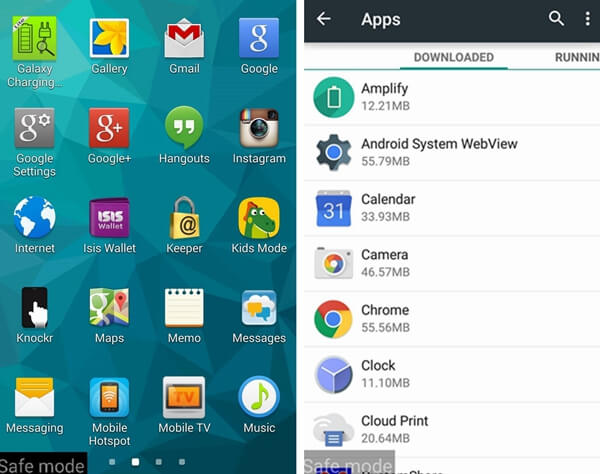 2. Clean Cache Partition in Recovery Mode
Step 1. Turn off the device.
Step 2. Press and hold Volume Up key + Home key + Power key.
Step 3. When the phone vibrates, release the Power key but continue to press and hold the Volume Up key +Home key.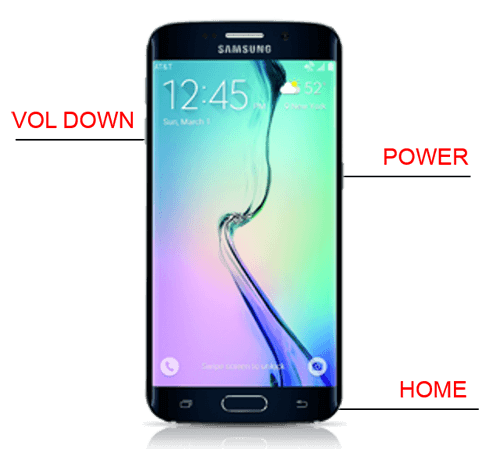 Step 4. You'll see the Recovery mode menu, release the keys.
Step 5. Press the Volume Down key to choose "Wipe Cache Partition." And press power key to confirm.
Step 6. After the wiping process is over, select "Reboot system now" to restart the device.
Step 7. Now check if your device will automatically mute itself or not.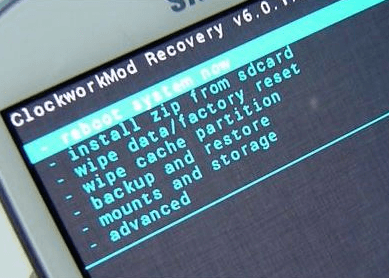 Case 4: No Sound When Connect to Bluetooth Speaker/Handset
To begin with, check if the Bluetooth speaker/handset works on other phone or other Bluetooth device works on your phone.

Make sure the Bluetooth handsets or speaker has been successfully paired to your phone.
When the handsets or speaker is successfully paired, go to "Settings" > "Bluetooth".
Double click on the Byte Headset icon and click "Listen to Music".
If you have other audio problem of Android device that has not been mentioned in the post, let us know by posting it on the comment zone.