DVDs may sound old-school, but there are still many times when we need to play DVDs in Windows. After inserting a DVD disc into a Windows computer, you may find that Windows won't play DVD. Why does DVD not play on Windows? Don't worry, let's figure it out in this article.
Part 1: Why Won't My Laptop Play DVDs?
The possible reasons why a DVD drive not working in Windows include:
The CD or DVD is dirty so that the computer can't detect it properly.
The upgrade of Windows 10. Since the release of Windows 10. Microsoft has removed DVD player support from Windows Media Player in Windows 10. Thus you may find DVD won't play in Windows Media Player.
The drive does not support the disc formats or it is Blu-ray.
Some apps or programs make the DVD drives stop working.
Part 2: Convert DVD to MP4
If Windows 10 won't play DVD, one of the most direct ways is to convert it to MP4 and play it on the computer. Here we take FonePaw Video Converter Ultimate (opens new window)as an example. Download it first and follow the step-by-step guide.
Free Download Buy with 20% off Free Download Buy with 20% off
Step 1 Insert the DVD into your DVD drive. Then click Ripper.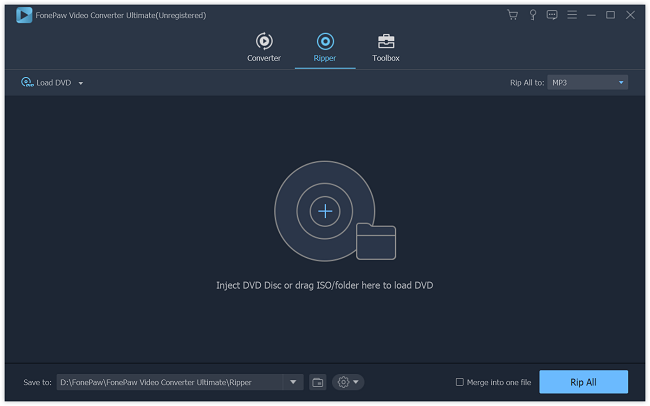 Step 2 Choose the videos you need to play in the file list. Click Convert All to > Video > MP4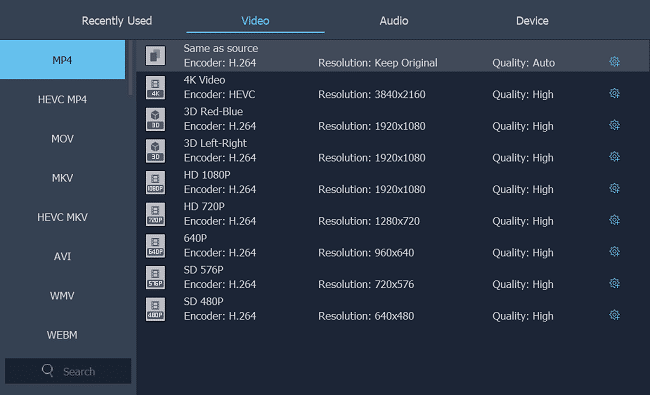 Step 3Click "*Save to"* to choose the save path.
Step 4Click Convert All to start the conversion. When it finishes, you can play it on your computer freely.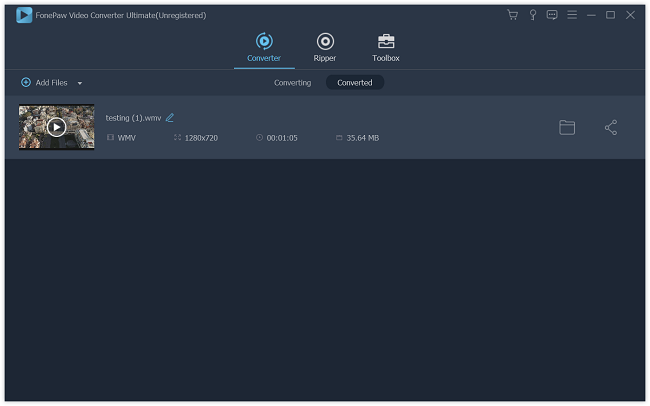 In addition to ripping and convert DVD to MP4, AVI, WMV, MKV, MOV, FonePaw Video Converter Ultimate can also convert video to audio.
If you are not satisfied with the length or quality of the video, you can trim and enhance it with the software. There are more powerful features waiting for you to explore.
Part 3: Fix Windows Media Player Won't Play DVD
If you are using Windows Media Player on Windows 10, 8, you may find that it won't play DVD. That's because Microsoft stop DVD playing support in Windows Media Player on Windows 10/8. If you need to play DVD in Windows 10, get a free third-party DVD player (opens new window).
If you are using Windows Media Player in Windows 7, but DVD just won't play, here is how you can troubleshoot the Windows Media Player DVD playing problem.

Download proper codecs. Codecs are used to decode the material on DVDs. DVD content, especially those with copyright protection, need to be decoded before it can be played. Normally, a DVD player will automatically download necessary codecs, while Windows Media Player may fail to do so. Thus, you can install all codecs on your Windows PC, such as K-Lite Codec Pack.
Blu-ray disc. You may insert a Blu-ray disc to the drive. There is one thing you should know that Windows Media Player does not play Blu-ray discs. Just like we said above, you should install the correct codecs to get them to play.
Windows 8 Windows Media Player. you may be using Windows 8 Windows Media Player, which does not support the playing of DVDs by default. However, downloading the add-on Windows 8 Media Center Pack or the Windows 8 Pro Pack can help to fix the problem.
As long as there is a DVD drive on your system and the DVD codecs are compatible, Windows Media Player can access and play your DVD files like videos, audios and other media files.
Provided that your computer and the DVD codecs are matched but the Windows Media Player still not playing DVD, here is the tip:
Usually, Windows Media Player will automatically play the disc inserted. If it doesn't, open the app on your computer, select the disc from Player Library. You also need to select the DVD title and or the chapter name.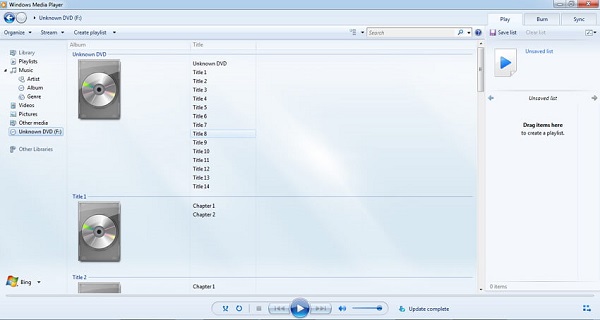 Now your disc should be playing.
Part 4: Fix Windows DVD Player Not Working
Now, most of us watch and download movies and videos online, and that's why Microsoft remove the DVD playing feature. However, there is still some users has the demand of using DVD. Hence, Microsoft launched a paid program: Windows DVD Player. (If you are upgrading from Windows 7 Home Premium, Professional or Ultimate/ Windows 8 or 8.1 with Windows Media Center, it is for free to play DVD in Windows 10 with its DVD Player software.)
We found that users still have problems with the Windows DVD Player. Here are some of the most common problems and solutions listed by Microsoft:
-The video plays stuttering or fails to play.
Fix it by installing the latest graphic drivers.
-Changing from one disc to another but the new DVD cannot be played.
Fix it by closing and reopening Windows DVD Player.
-It does not detect the inserted disk.
Fix it by closing the program, inserting the DVD into the drive, and reopening Windows DVD Player again.
-When inserting the DVD, it opens the Windows Store rather than launching the DVD player.
Fix it by changing your program defaults: Start menu > search for DVD > Autoplay.
You will see four DVD entries in the control panel. Set each of them to Play DVD(Windows DVD Player) under the drop-down menu.
Part 5: Download Third-party DVD Player
If you think the solutions are too complicated for you, why not just switch to other free DVD players for Windows. For example, VLC is one of the most famous DVD players that can play the media files on your computer.