Have you ever accidentally deleted your Android call history and lost important numbers? Call logs on Android phones have a storage limit, and once reached, older entries get automatically removed. Whether it's accidental deletion or system cleanup, the result is the potential loss of vital information.
But fear not! This article guides you through 4 effective methods to recover deleted call history on your Android. With or without a backup, we'll explore practical solutions to ensure you never lose essential numbers again.
Method 1. Recover Deleted Call History on Android without Backup
Recovering data on your Android phone, including call records, is possible even without a backup. When faced with this situation, turn to FonePaw Android Data Recovery – the go-to solution. Recognized for its impressive success rate, this tool excels in retrieving call history and various other types of data.
Free Download Buy with 20% off Free Download Buy with 20% off

FonePaw Android Data Recovery Highlights:
Recover Android contacts, call logs, photos, text messages, and other 100+ data formats.
3 available recovery modes (from internal memory, Android SD card, and SIM card).
Free deep scan of the deleted call logs on your Android phone.
Free preview deleted call history before recovery.
Compatible with Android 12/11/10/9/8.1/8/7/6/5, Samsung, Pixel, OnePlus, etc.
Easily recover lost Android call logs on PC/Mac.
Now, let's see how to find deleted calls on Android with FonePaw Android Data Recovery
Step 1. Connect the device to the computer
Download and install FonePaw Android Data Recovery on your computer and connect your phone to the computer with a USB cable. Then follow the onscreen instructions to openenable USB debugging and click the "OK" button.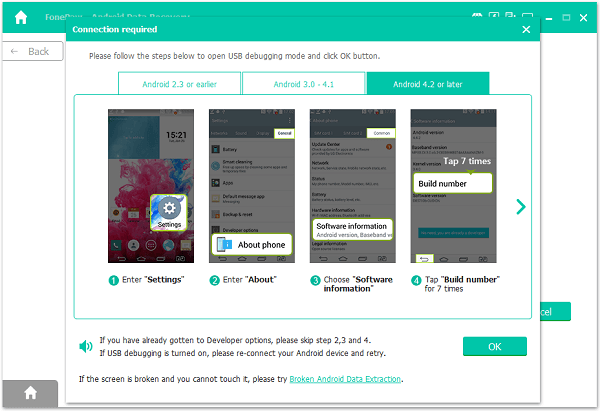 Step 2. Select call logs from the file type list
When your phone connects to the computer successfully, you can now choose "Call Logs" from the file type list and click "Next".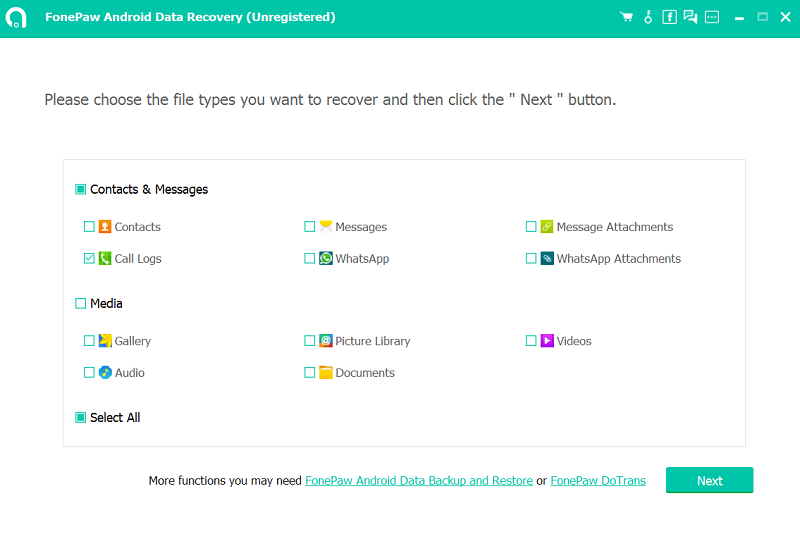 Step 3. Install the FonePaw app on your phone
Then there will be a pop-up window displaying on your phone. You'll need to install it and allow it to read your contacts, call logs, and storage during the installation so that the data in your phone can be detected by the computer.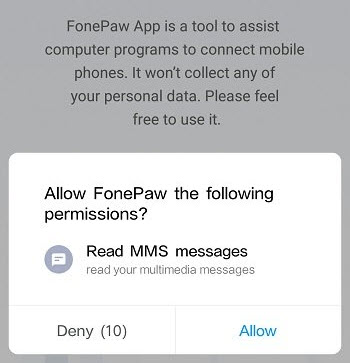 Step 4. Select the Call Logs you want to recover
Toggle on the button to display the deleted items only. Then check the box for the logs that you wish to recover and hit "Recover". If you can't find the history that you need, try Deep Scan after getting your phone rooted. After the recovery is done, you will find your call logs as an HTML file on your computer.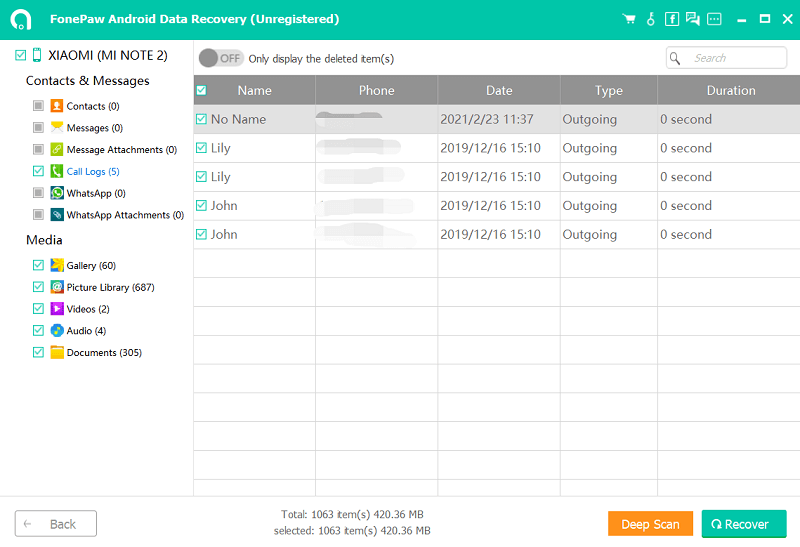 Method 2. Retrieve Deleted Call History on Android from Google Backup
If you have your Android phone linked to a Google account and regularly back up data on Google Drive, the backup file may contain your deleted call history. To retrieve deleted call history on Android from Google Backup, you need to:
Navigate to "Factory reset" on your Settings app and reset your phone in the first place.
Then follow the onscreen guide to set up your device. During the reset process, choose the option "Restore Google Backup".
Finally, select the latest backup.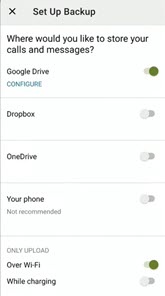 Method 3. Recover Deleted Android Call Log from Local Backup
Many Android smartphones nowadays come equipped with their own cloud services, designed to assist users in backing up their data to the cloud. If you've utilized the local backup feature to upload your data, you now have the option to recover accidentally deleted call history using this method.
For instance, Samsung offers its cloud storage service known as Samsung Cloud. Now, let's delve into how to see deleted calls on Android from a Samsung backup.
Navigate to "Settings" on your Samsung phone.
Select "Accounts and Backup" and then "Backup and Restore".
Choose "Restore Data". Select "Call Logs" and initiate the restoration process.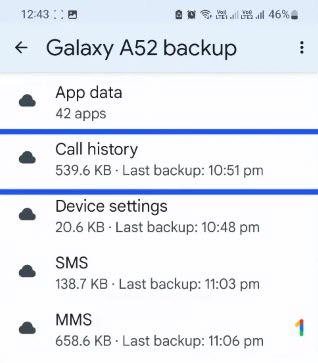 It's essential to note that the restored call history through this service will overwrite the existing call logs on your device.
Method 4. Get Back Deleted Android Call History from Mobile Carrier
To comply with legal regulations, mobile carriers retain users' call records in their systems. Therefore, if you wish to retrieve deleted call records for free, you can submit a request to your mobile carrier. You may access this information by logging into the carrier's application or website. Here's how:
Open the mobile carrier's application on your phone or visit their website. Log in using your credentials or sign up if you haven't created an account.
Once logged in, locate the billing section. This may be labeled as "My Billing" or a similar option.
After completing the above steps, you'll be presented with your call logs, including detailed information on balance deductions.
Conclusion
Whether or not you have a backup, recover deleted call history on Android is possible. For no backup situations, consider FonePaw Android Data Recovery, a swift tool with an impressive success rate for call log recovery and over 100 file formats. If you have a backup, use Google or local backups for a straightforward recovery process.
Besides, be aware that regular backups are the best prevention against data loss, since recovery of deleted files on Android is not in a 100% success rate.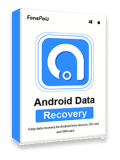 Android Data Recovery
Retrieve your lost data from your Android phone within seconds!