Summary:
This post aims to transfer VCF contacts to iPhone XS/XR/X/8/7 in a simple way. There are many methods that are available for you to import VCF files to iPhone. But you should never miss this as it will save your time a lot!
People also read:
VCF, also known as vCard, is a widely-used file format for electronic business or personal card. A vCard file (.vcf) usually includes name, company, job title, email, phone number, address, etc. If you receive some vCard files on computer, and you need to import them to iPhone, what would you do? If you haven't found a suitable way to transfer VCF to iPhone, you can try the way introduced in this article.
Easily Import Single or Multiple VCF/vCard to iPhone
To Transfer or Import VCF Contacts to iPhone X/8/7/6/5, What you need is FonePaw iOS Transfer (opens new window), which makes it much easier for iPhone users to import VCF files from PC to iPhone or export iPhone contacts to CSV/VCF/vCard (opens new window). At this moment, download the trial version and follow the step-by-step guide to have a try.
Free Download Buy with 20% off Free Download Buy with 20% off
Step 1. Plug iPhone into PC
To begin with, connect your iPhone to computer with the USB cable. If iTunes launches automatically, please close it to avoid data synchronization. Then run FonePaw iOS Transfer. When your iPhone is detected by it, you can view some information of the iPhone on the main window.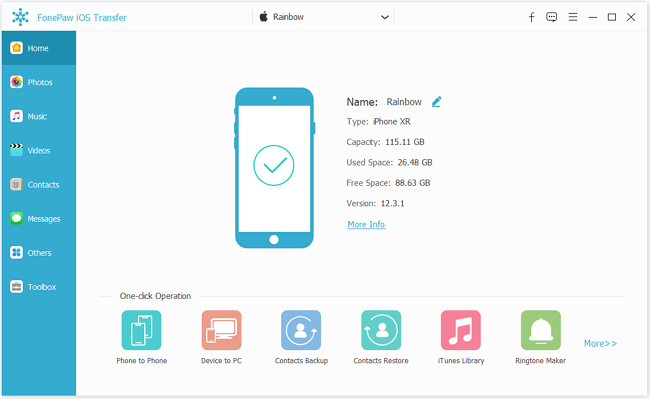 Step 2. Import VCF from Computer to iPhone
Inside iOS Transfer, click on the "Contacts" tab. Then all the contacts on the iPhone will be displayed in a list. Click "Import to device" icon > "From vCard File".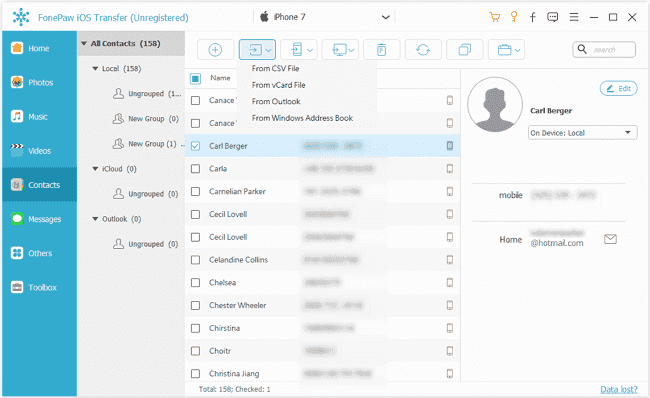 The imported list will be detected by the program and you will see the number of the contact in the pop-up. Hit "Import" to continue.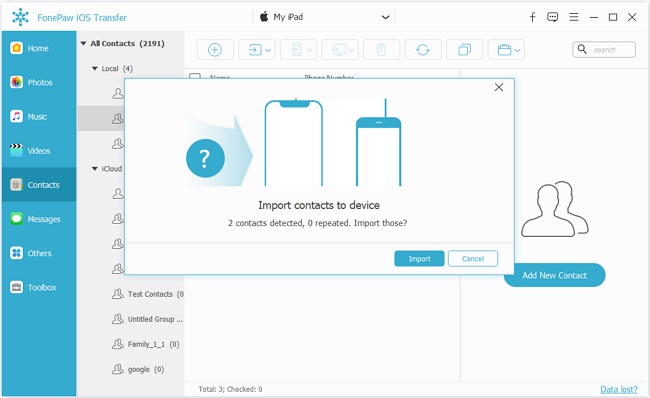 Here you can directly add contacts to iPhone via vcard file by clicking "+" at the menu bar. Or you can edit the contacts that you have imported.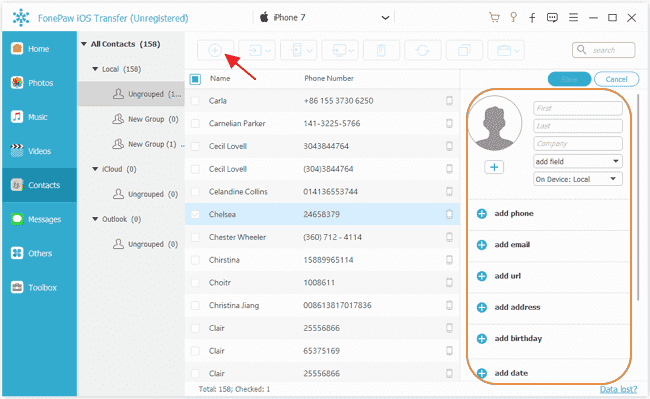 That's all about how to import vCard to iPhone contacts. It's completely compatible with iPhone Xs/Xr/X/8/8 Plus, iPhone 7/7 Plus, iPhone SE, and so forth. In addition to managing contacts, you can import and export data like Music, Photos, Movies, Playlists, and more. If something is still unclear, you can post comments below.
Tips to Import Multiple VCF/vCard to iDevice
If you have many contacts in VCF format on your computer, it is also availiable to copy them into your iPhone or iPad.
Step 1. Use Command in CMD. In your Windows 10, please tap "Windows" + "R" to type "CMD" to open it.
Step 2. Make sure which folder saving the VCFs and remember its path. Then, type: cd "xxx" in CMD. Note that xxx refers to the path that you have saved the vCards. Finally, click "Enter" to go on.

Step 3. Type: copy /a *.vcf combinedfile.vcf. Next, those VCF files in the folder would be combined into one VCF file.
Step 4. Launch FonePaw iOS Transer and connect your iPhone to PC. Select "Import Contacts" > "From vCard File" and choose the file named "combinedfile.vcf" to import those contacts into your device.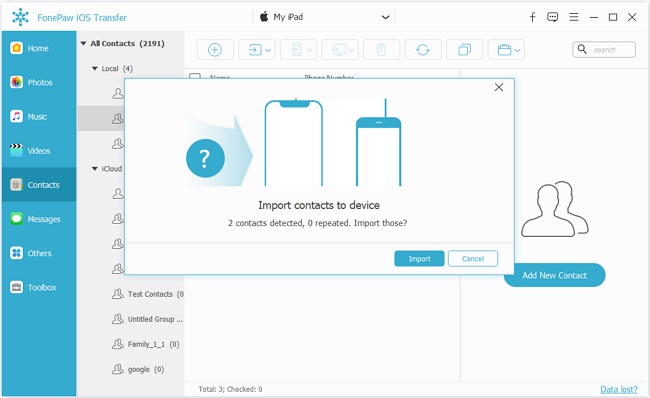 Step 5. After tranferring, check the results on the device and you will find all contacts imported.
Frequently Asked Questions about VCF Files
Q: What is a VCF File?
Affixed with the .vcf extension, VCF files are widely used on Windows and Mac operating systems to store details of a user's contacts. And the files are frequently used on iPhones to load contacts directly into the device.
Q: How to Open a VCF File?
On Window PC, Window Contacts is the built-in program that can open a VCF file. Also you may install free programs such as VCF Viewer, Open Contacts, Open Freely to open the vCards. Moreover, users of Microsoft Outlook and Handy Address Book can also view vCard with these programs.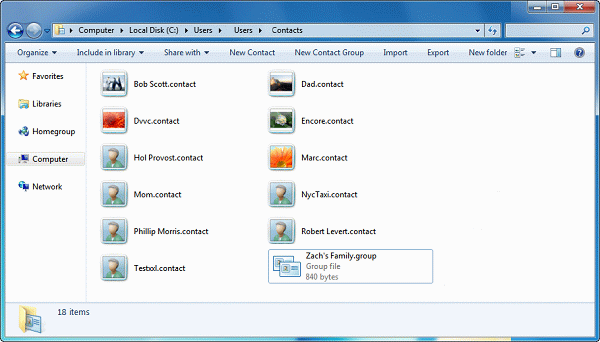 On a Mac, VCF files can be open with Apple Contacts, vCard Explorer or Address Book.
On an iPhone/iPad, you need to load the vCards into the Contacts app via an email or others. Then you can read the contact information of the vCards through Contacts app.
Q: How to Convert VCF Files to Other Format?
You should open the VCF files with default program and export the files in other format. For example, on Window computer:
navigate to c:\users\username\contacts;

Import the VCF files you need to convert;

Click "Export" and save the files in the formats such as CSV.
Free Download Buy with 20% off Free Download Buy with 20% off