It's definitely exciting to get a new phone. However, the real nuisance is how to transfer precious data stored on an old phone to a new phone. If you're switching from iPhone to a Google Pixel, it would be such a headache as data transfer is quite a problem between different platforms. However, please feel reassured. There are two hassle-free methods in order to solve your puzzle. Please read on and get a further idea.
Approach 1: Import Content from iPhone to Pixel via Quick Switch Adapter
What is Quick Switch Adapter? It's a phone accessory made by Google, which aims at moving data from one phone to another even with different operating system. Here let's check out what phones and data are supported.
Supported Devices Include:
Most Android devices running Android 5.0 and latter
iPhone or iPad running iOS 8 and latter
From an Android device, what CAN be exported :
Contacts and Messages stored in SIM card or SD card
Photos and Videos local on phone
Device settings and Google Accounts
Music that is non-DRM
Apps and App data on compatible apps
From an iOS device, what CAN be exported:
Contacts
Messages including SMS and iMessages (not enabled when transferring)
Photos and Videos on the iPhone
Music that is non-DRM
Calendar
What CANNOT be Exported:
Ringtones and certain device settings
Downloads like PDF, Word and Excel files
Photos, videos, & music stored in hidden folders
Photos, videos, & music received via test message
Apps from other sources rather than Google Play Store
Apps data not using Android backup
Accounts other than Google Accounts (and any associated data)
Contacts & calendars synced to services other than Google
Please ensure that your device is supported and the data you wish to transfer is also supported. If so, please learn how to use Quick Switch Adapter according to following steps. Also, make sure that both source device and target device is fully juiced up.
Step 1. Associate your old phone and new Pixel with Quick Switch Adapter.
Note that you should turn off "iMessage" if importing from an iOS device.
Step 2. Sign in with your Google Account. If you don't have one, you will then be asked to create one.
Step 3. After login, select desired types of data and start the transfer process.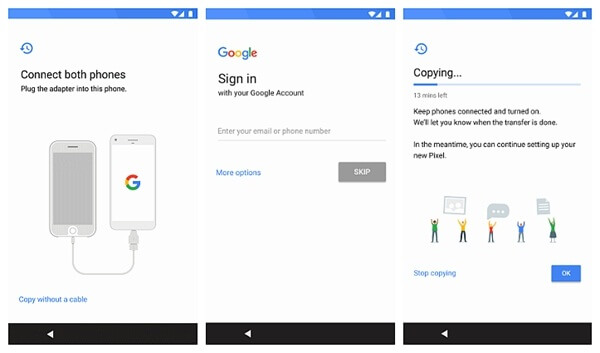 Approach 2: Transfer Data from iPhone to Pixel with Ease and no Data Loss
Here comes the best bet - FonePaw DoTrans (opens new window), which enables to move your contacts, photos, videos and music to target device intact between Android and iOS phones. It's all done with a click. Let's take a look.
Free Download Buy with 20% off
Step 1. Connect Devices to FonePaw DoTrans
Please download and install DoTrans on your Win for the first time. Then, launch the program and connect both your old phone and new Pixel to computer. Your devices will be detected in no time.
Note:
1. You can select the source phone in the top dropdown.
2. On Android devices, in order to proceed, you have to enable "USB Debugging" in "Settings" > "Developer options" and activate MTP mode when prompted. (If not asked, please enable it from the pull-down Notification bar.)
3. On iPhone, please tap "Trust" when asked whether to trust this computer.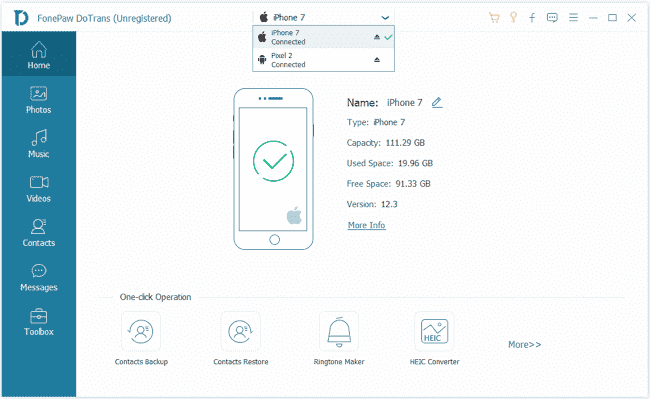 Step 2. Select Data and Start to Transfer
When both devices are successfully detected, there will be a panel in the left of the interface. You're able to tick up types of data like Contacts, Photos, Videos, Music, Messages.
Here takes Photos as an example. To transfer pictures from iPhone to Pixel, hit Photo item and select what you need. Preview them and click "Export to device" icon to choose your Pixel as the receiving device.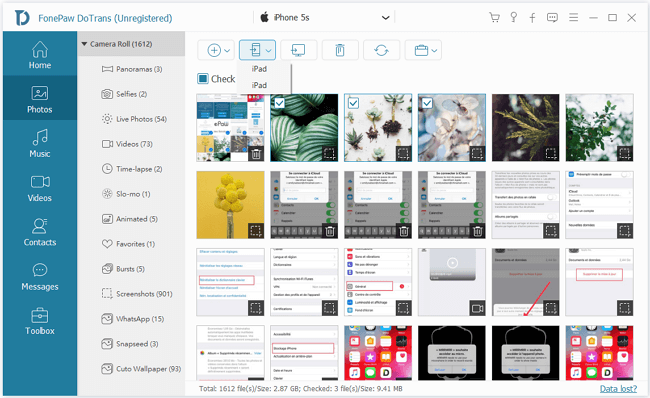 Now, those desired data are being transferred. The process will be completed before long. After that, you can preview those files on Pixel phone or in DoTrans. DoTrans provides many advanced features: preview, check file info, add file, delete file and more.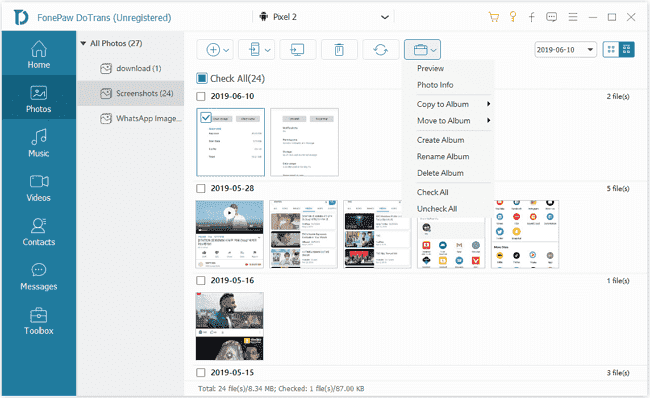 Step 3. Check out Data on Pixel Phone
I'm sure all the select data will be exported to your Google Pixel intact. Please go check them. Below we take "Photos" as example. You can see most of them have been successfully transferred.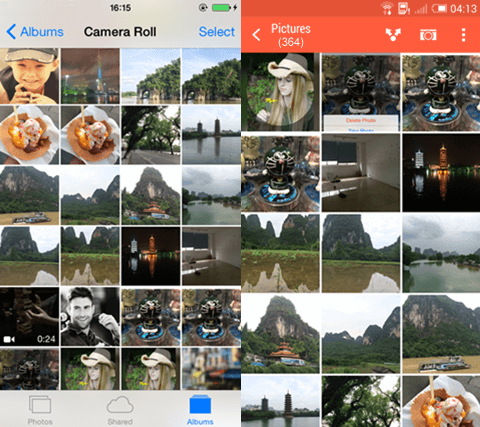 Free Download Buy with 20% off
Please give it a shot. Also, it's recommended to backup your Pixel phone regularly (opens new window) after data transfer completes, for you never know when data loss will come to you. Better prepare for a rainy day.