After publishing many rooting guides in this site, many visitors keep asking me something like this "Hey Lois, I follow all the steps mentioned in the article but I doubt whether my phone is rooted or not. Please tell me how I can check it." If you have just rooted your Android phone or bought a second-hand mobile phone, you may want to check if the phone is rooted or not and what does it if your phone rooted. Fortunately, there are many ways can tell you.
People Also Read:
How to Root/Unroot Android in Recovery Mode (opens new window)
How to Root/Unroot Android Using Framaroot in 10 Seconds (opens new window)
Three Ways to Check if Your Phone is Rooted or Not
Option 1: Check If There is Kinguser/SuperSU Icon on your Phone
Find the Kinguser or Superuser icon on phone desktop. If you can see Kinguser or Superuser icon on desktop, it means that your phone has been rooted.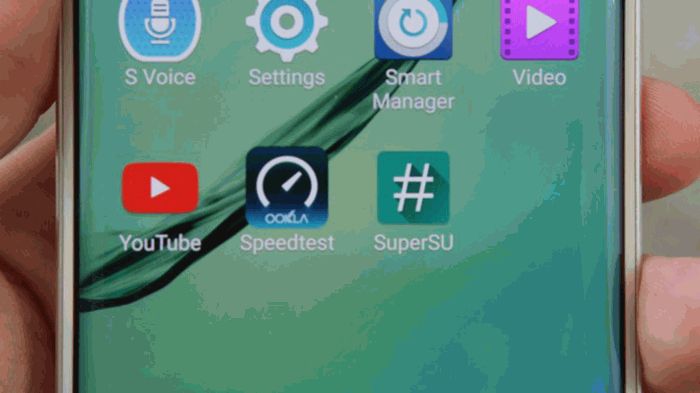 Option 2: Download an App That Requires Root to Check
Download any app that requires root. Any free app would do fine. Search for "root app" on play store and install any one. Open the app and if a popup appears asking you if you want to give superuser permissions to that app, then congrats, you are rooted. Apps like Root Checker do the same, they just raise ask for Superuser permissions and if the pop-up appears and you give it the permissions, then the app shows rooted.
Option 3: Use Root Checker App
Step 1. Download and installed Root Checker app from Google Play store. The app is available for free.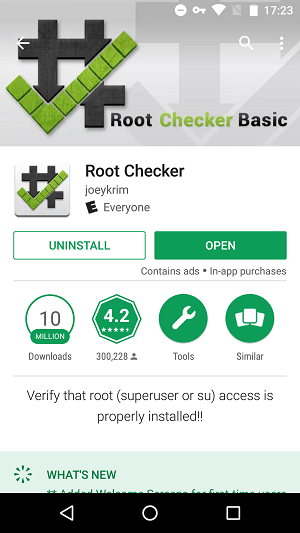 Step 2. Open Root Checker app on your Android phone. Then, you will get a screen similar to following. Just tap on the Agree button.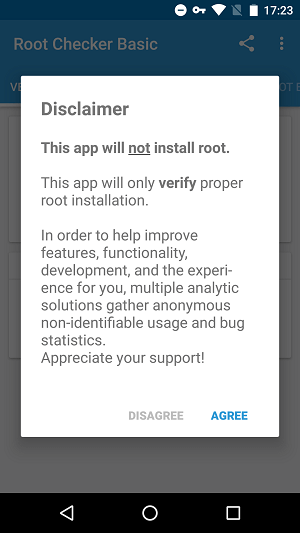 Step 3. Tap on "Verify Root". You will be asked to provide the Superuser permission so it can perform the check. Tap the Grant button and let it do its work.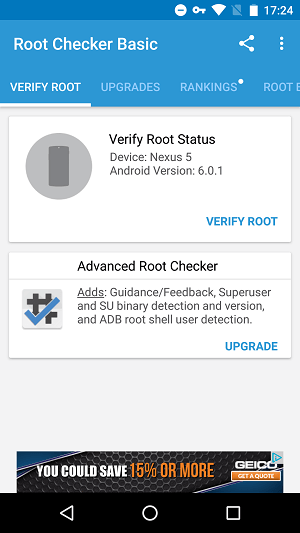 Step 4. The app will instantly confirm whether your android phone is rooted or not. If your device is rooted, you'll see result like this: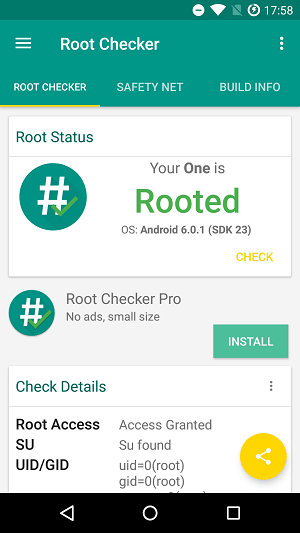 Step 5. If your phone is unrooted, Root Checker app shows notification: "root access is not properly installed in this device".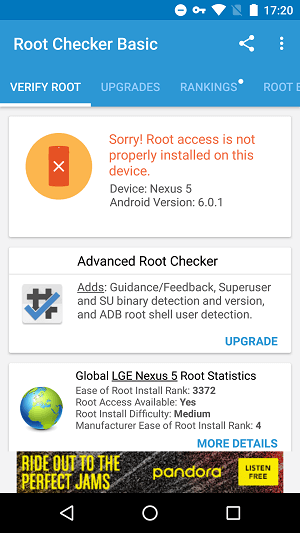 My Phone is Rooted, What does That Mean?
If you have verified that your phone is root but have no idea about what it means to have a rooted device, let's look into what is rooting.
Rooting means to get root permissions on your Android devices, which allows you to take full control of the device. It's similar to running programs as administrators in Windows. Once your device is rooted, you can install apps that are unaccessable to unrooted device, flash custom ROMs to replace the official or outdated system, enjoy extra features like uninstall bloatware, block ads, etc.
Of course, there are downsides about rooting. Rooting may void your warranty. And since rooting could be complicated, your phone may get bricked if something go wrong in flashing a ROM.
If you don't think rooting is a good idea, you can easily unroot your phone with SuperSu (opens new window).
If you phone is unrooted and you want to get your phone rooted, follow our Root Tips to root your phone with or without PC.