Summary: In this post, I will provide you the trobleshooting tips to fix iPhone cannot send a picture message error, which has been proven to be helpful by thousands of users who have tried. Now, please scroll down and check.
Question: I have an iPhone 6 that I recently upgraded to the new iOS 9.3 beta from Apple, but for some reason my iPhone won't let me send pictures through text. So is there a setting somewhere that I'm missing?
Answer: iPhone indeed supports sending pictures via MMS or iMessages. If your iPhone won't send pictures in text, my guess is you don't have MMS enabled on your phone. Also, this problem may be caused by the network, the carrier and so on. Here I've found some practical ways to troubleshoot this problem.
People Also Need:
iPhone won't send pictures to non iPhone users? iPhone won't send pictures to Android? Don't miss: iOS to Android: Transfer Data from iPhone to Android in Minutes (opens new window)
Accidentally deleted important photos from iPhone? Don't miss: Easy & Fast - Recover Deleted Photos from iPhone (opens new window)
Part 1: Fix iPhone Won't Send Photo via MMS
Photo is sent via MMS. So first of all, have a look at whether the MMS function is enabled. Go to Settings > Messages and make sure MMS Messaging is turned on.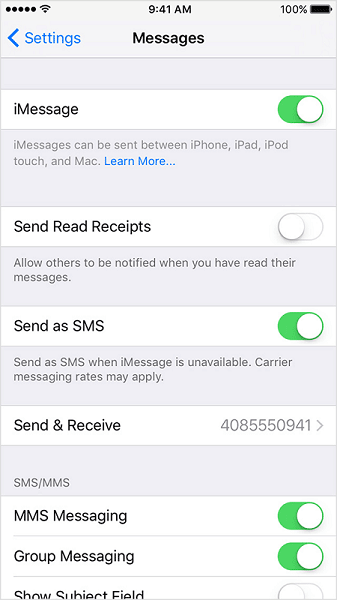 If the MMS is enabled, the second thing you should confirm is that whether your carrier allows MMS. Just call up your carrier to know the answer.

If there is nothing to do the carrier, go to check the cellular network. A weak cellular network can fail you to send any large file. If the network is weak, go to a place where there's good coverage and try to send the image again.

Reset Network. Go to Settings > General > Reset Network Settings to reset the Wi-Fi settings and the settings of your carrier connection. This will sometimes troubleshoot the problem.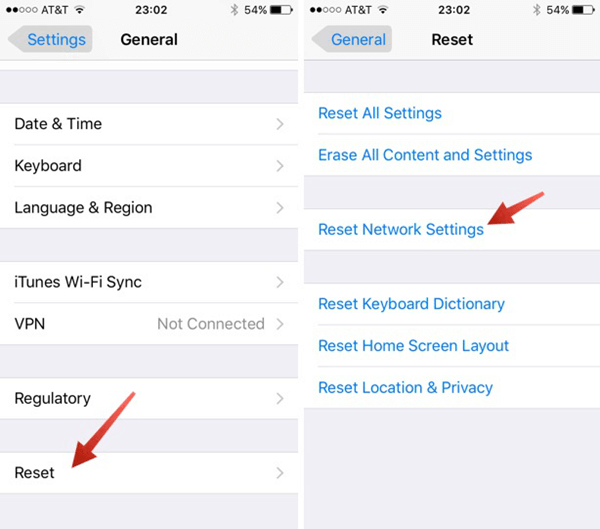 Part 2: Fix Picture Not Being Sent via iMessage
iMessage works when you have it enabled and the recipient is also using iMessage. This requires the recipient is also using an iPhone, iPad, iPod touch or a Mac. So, confirm this first.

Check the Wi-Fi/Cellar network. Try to open a webpage in browser to check if the network works fine. Or you can reset network via Settings > General > Reset Network Settings.

Restore your iPhone. If you can't send pics via messages still, you are advised to reset your iPhone to factory settings. Since factory reset will erase all data on your iPhone, please backup your device with iTunes or iCloud (opens new window) first.
Then, connect your iPhone to computer with USB cable and open iTunes > Click "Restore iPhone ..." button in the summary panel when your iPhone shows up > Click "Restore" again to confirm your action. Then, iTunes will restore your iPhone to factory settings. When your iPhone restarts, you can restore iPhone from iTunes backup (opens new window) or iCloud backup.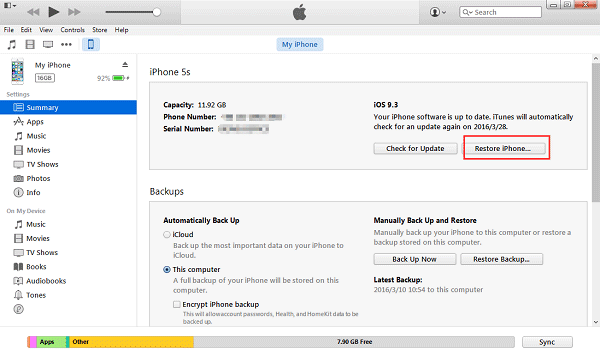 If even the factory resetting cannot solve the problem, the issue may caused by the iMessage server itself. Since this is out of your control, you just need to wait the server to turn back to normal.
Try these methods one by one and tell us which method works for you in the comments.