Snaps and chats sent over Snapchat are automatically deleted once they've been viewed or have expired. But what if you need to view old Snapchat messages? Is there a way to recover Snapchat messages? Here we will show you what to do if you want to recover Snapchat messages.
People Also Read:
How to Save Snapchat Pictures/Videos on iPhone (opens new window)
iOS Screen Mirroring: Project iPhone Screen to PC (opens new window)
# How to View Old Snapchats?
While Snapchat is designed to delete messages after they are viewed, it offers users a simple method to save messages for later viewing. To save messages on Snapchat, you can:
On Snapchat, open the chat you want to save.
Long press a message and it will say "saved".
The message will be highlighted in grey, which means that the messages have been saved. The saved messages will remain in both your and the other contact's Snapchat account until you unsave the messages.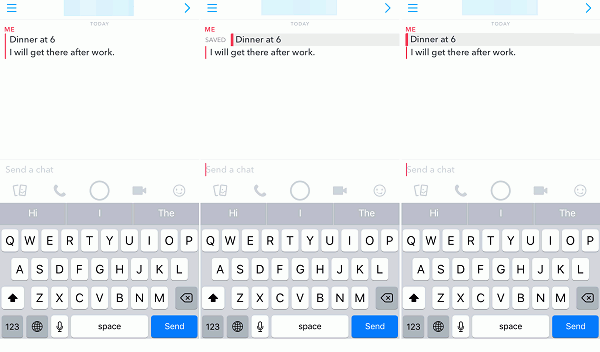 Even if you clear the conversation, the saved messages won't be deleted. So to recover old Snapchat messages, you may start a new chat with a contact and see if the saved old messages will be displayed.
# How to Recover Deleted Snapchat Messages?
If you are using Snapchat on an Android phone, there is a method you can try to recover deleted Snapchat messages.
When a Snapchat message or snap disappears, the message isn't really deleted from your phone memory. It is still in your storage memory but is renamed so that you can't see it. The disappeared Snapchat messages are renamed with .nomedia extension, which means all apps should ignore it. So if you could find the .nomedia files and rename them, you could get back the deleted Snapchat messages.
Install a file manager on your phone. Open the file manager app and open the com.snapchat.android folder.
Search for .nomedia files on the folder. If you find one, rename the files and remove the nomedia extension, which will allow other apps to display the data so that you can view them again.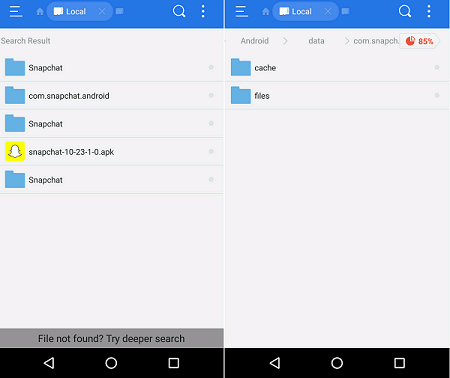 # Is There Any Data Recovery Tool for Snapchat?
Unfortunately, now there is no data recovery tool that can recover deleted Snapchat messages . Some programs claim to be able to recover deleted Snapchat messages from iPhone or Android, but we have tested these data recovery software and find that none of them can do the trick. Therefore, if you have any important messages on Snapchat, always tap and save the messages. Otherwise, once the messages disappear, there is little you can do to retrieve the deleted messages. If you tend to keep the chat history, you can record your snapchat history with a Screen Recorder app.
The screen recorder app is called FonePaw ScreenMo. You can watch the Video tutorial to know how to record your snapchat history.
Video Tutorial: To Mirror and Record on PC - FonePaw ScreenMo Demo Video