The main idea of Snapchat is sending self-destructive messages, photos, videos, thus the app doesn't give us many options to save picture or video, especially pictures and videos from someone else. So this tutorial is to show you how to save Snapchat on iPhone, including saving snaps from Snapchat chats, stories, etc.
Part 1: How to Save Snapchat Picture and Video
Snapchat allows you to save your own snaps and stories to Camera Roll or Memories so that you can view the photos and videos later.
1. Save Your Snapchats Before You Send Them
Step 1 Select location to save snaps or stories: on Snapchat, tap Settings > Memories > Save to and select Memories, Memories & Camera Roll or Camera Roll only.
Save to Memories: the photos or videos will be backed up to Snapchat servers. You can access the photos and videos in Memories from any device.
Save to Camera Roll: the snaps will be saved to your iPhone storage. You can access the photos and videos from Camera Roll album on the iPhone.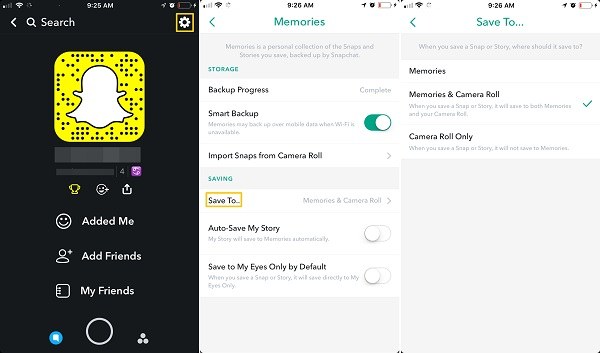 Step 2 When you take a snap, before sending it out, tap Save in the bottom left to save the snap.
2. Save Your Photos/Videos from Snapchat Story
If you have uploaded the photos or videos to Stories, you can also save your story or snap from the story to Camera Roll or Memories.
Save a Snapchat story: tap Stories > My Story and tap Save button.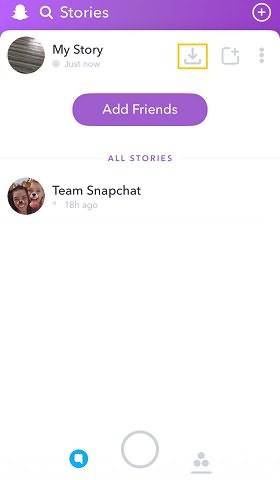 Save a photo or video from Stories: go to Stories > My Story, tap Save button and choose a photo or video to save.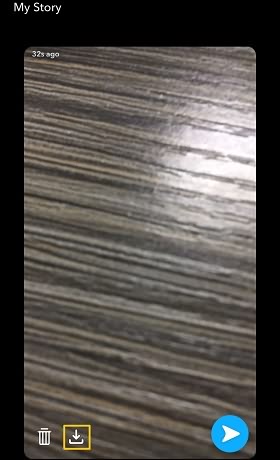 You can also enable Auto-Save My Story on Memories to automatically save your story to the Snapchat server.
Part 2: How to Save A Snapchat Picture/Video from Someone Else
It is easy to save your own snap and story, but not so easy to save other people's snaps or stories.
1. Take A Screenshot on Snapchat to Save Photos
To save a picture on Snapchat, you can simply take a screenshot when you are viewing the photo. However, Snapchat is designed with anti-screenshot feature, which will notify the sender that you have taken a screenshot of the photo.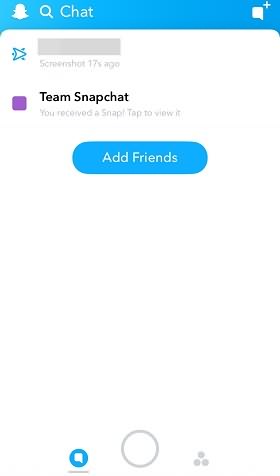 Someone mentioned that you can screenshot a snap without others knowing by turning off network connection on your iPhone. It sounds like a plan. You turn off Wi-Fi, cellular data, turn on Airplane mode and take a screenshot, and Snapchat won't be able to send a notification. However, in our tests, Snapchat still sends the screenshot notification, but a few minutes later after there is a network connection. So screenshotting Snapchat photos without network won't stop the screenshot notification, but just delay the notification.
2. Save Someone's Snapchat Video
To save Snapchat video from other people, you have 3 options: take a video with other phone, record a screencast, use a Snapchat save app for iPhone.
Using other phone to take a video of the Snapchat video is an idea, but the image and audio quality may be not very satisfactory.
You can also use a screencast app to take a screencast when playing the video on Snapchat. If your iPhone is on iOS 11, the iPhone has a built-in screen recording feature in Control Center. However, Snapchat will still notify the sender when you take a screen video with iOS 11's Screen Recording feature.
There are Snapchat save apps that can save photos, videos from Snapchat without notifying the senders. However, since this kind of apps is banned, these apps could stop working suddenly. And It's against Snapchat's Terms of Service to use third-party apps or plugins. Your Snapchat account could be locked because of these Snapchat savers.
Part 3: How to Save Snapchats Without Them Knowing
To save snap or stories without other people knowing, you can use FonePaw iOS Screen Recorder, a screen recorder that can capture videos of Snapchat photos, videos in high quality and without notifying the sender. The recorder mirrors iPhone screen on PC via Airplay and then record everything on iPhone screen on PC.
Related Reading:
Apple AirPlay Receiver on Windows 10/8/7 (opens new window)
Step 1 Free download iOS Screen Recorder on a PC.
Free Download Buy with 20% off
Step 2 Launch the recorder and put your PC and iPhone under the same Wi-Fi.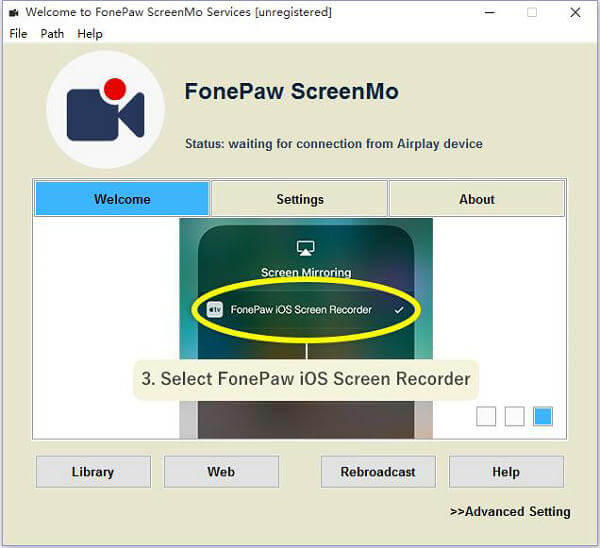 Step 3 On iPhone, swipe up to open Control Center, tap Screen Mirroring and choose your PC. Your iPhone screen will be mirrored to PC.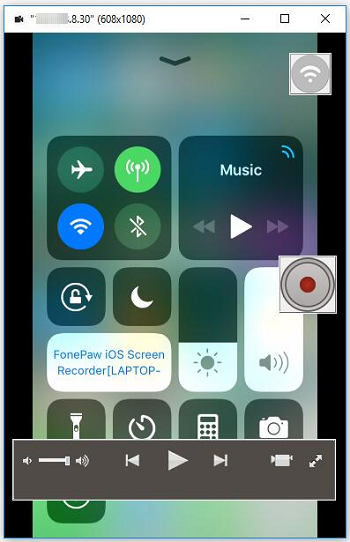 Step 4 Open Snapchat and find the video or photo you want to save. When you are ready, click the record button to take a screencast of the Snapchat video or photo.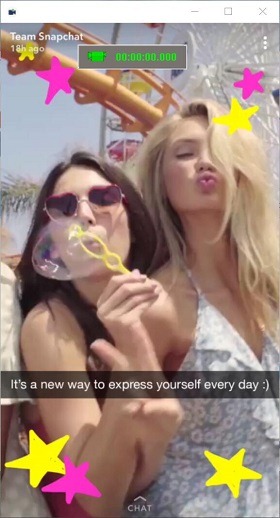 Step 5 When it is done, click record button to stop and click Start Export to save the screencast on PC.
Tip: After recording or making the video, you can edit it for a perfect sharing video with Icecream Video Editor (opens new window). You are able to customize the video with special effect, transition, and filter, which can enhance your video and create an eye-catching video.
How do you save Snapchat pictures and videos? Share your method below.