Oh no! Your account has been locked.
When your Snapchat account is temporarily locked, you will see the above notification when trying to log in Snapchat on iPhone or Android. So how long will your Snapchat be temporarily locked? And what you should do to unlock a Snapchat account? If Snapchat won't unlock your account, how to unlock a permanently locked snapchat account? This guide will give you all the answers.
Part 1: Why is Your Snapchat Account Locked?
Before you are able to unlock your account, you should know why Snapchat is locking your account. There are 4 possible reasons why a Snapchat account could get locked.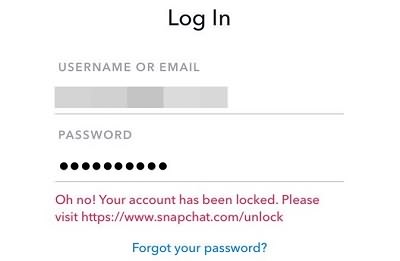 Reason 1: Change birthday on Snapchat
Snapchat only allows you to change your birthday a limit number of time. If you change your date of birth too many times on Snapchat, your account could be locked. Also, Snapchat is limited to 13 year olds and older. If you accidentally change your date of birth to 12 years old or lower, you can also get locked out of Snapchat.
Reason 2: Use a third-party app, plug-in, or tweak with Snapchat
Snapchat forbid any third-party app, plug-in to access its service. If you have used your username and password to access Snapchat via a third-party app, such as a Snap photos saver, Snapchat can detect the unauthorized activity and lock your account. And if you continue to use the third-party apps, your Snapchat account could be permanently locked.
Reason 3: Add too many new friends
Snapchat needs you to verify your email address and phone number so that it can identify your identity. It doesn't allow you to add too many friends before you verify your email address or phone number, especially you are using a new account.
Reason 4: Abusive behavior
Snapchat prohibits accounts that send spam or distribute adult content, illegal content, violence, etc. So you should be very careful about the snaps and messages that you send and avoid sending any contents that is against Snapchat's community guidelines.
Part 2:How to Unlock Snapchat Account?
1. Unlock a temporarily locked Snapchat account
If this is your first time to get locked out of Snapchat and you get a message saying your Snapchat account has been temporarily locked, you can easily get back your account in the following steps.
Step 1 Uninstall all third-party apps with Snapchat.
Step 2 Try to log in Snapchat again after 24 hours.
Step 3 After you have logged in, avoid using third-party apps again. The continuous uses of third-party apps will lead to permanently locked account. Also, if you haven't verify your email address and phone number, verify the information.
If Snapchat still won't let you log in, you can try to unlock your account by visiting Snapchat online.
Step 1 Visit Snapchat.com (opens new window).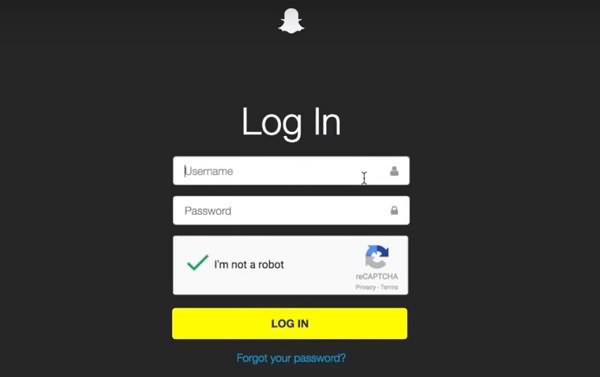 Step 2 Sign in with your Snapchat account and password and choose Unlock My Account.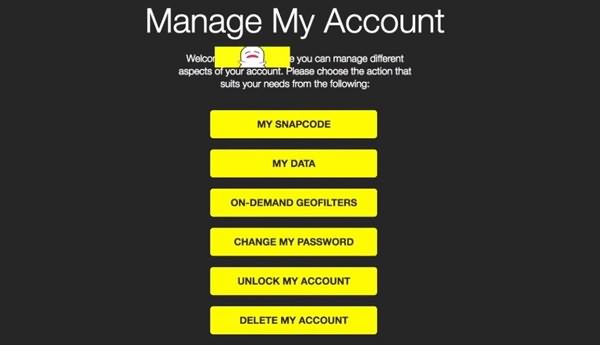 Step 3 You'll see this page, click Unlock. You should get Success.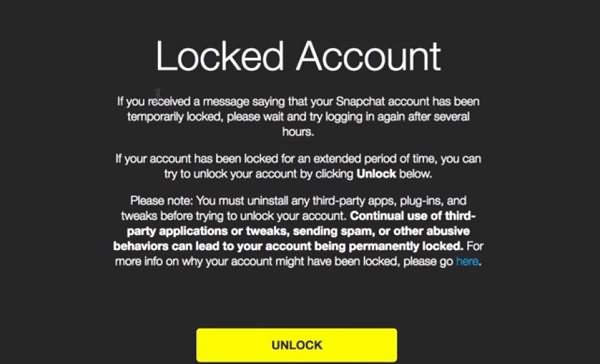 Step 4 If you get something like unable to unlock, please try again, you need to wait for a few hours and try to click Unlock My Account again. If this is the first time your account is locked, wait for 12 hours; if it is the second time, wait about 24 hours.
Note: Before clicking Unlock My Account, make sure that you have deleted all third-party apps, tweaks of Snapchat. If this is your third time that you are locked out of Snapchat, your account probably have been locked by Snapchat permanently.
2.Unlock a permanently locked Snapchat account
If your Snapchat account is permanently, it is not end of day. There is still one more thing that you can try to get back your account.
Step 1 Go to Snapchat Support (opens new window). Select Contact Us > I have a log in issue > I can't log in to Snapchat.
Step 2 Instead of choosing My Snapchat account was locked, you want to choose "I forgot my password" or "I think my account was hacked".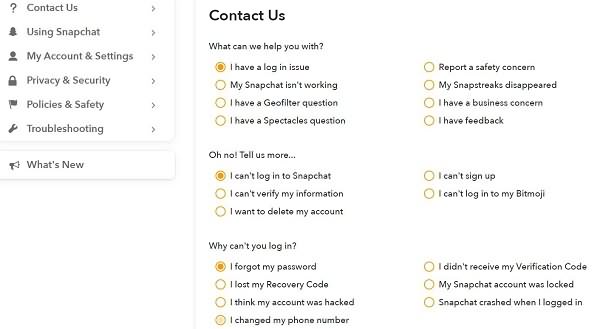 Step 3 Then click Yes for "Still Need Help" on the bottom.
Step 4 You will need to submit a form about your account information. And in the description, you can write about your case and try to let Snapchat know that you are locked because of a mistake and you'll never do it again.
After submitting the form, all you can do is to wait and see if Snapchat can give your account back.
Any question about unlocking Snapchat? Leave your comment below.