FonePaw Data Recovery (opens new window) was released in April 2018 and it eases the life of files recovery on Windows hard drive, memory card, USB flash drive and more. To learn its features, you can check here:
Supports images, videos, audios, email and archive recovery;
Most brands of Windows computers and laptops as well as USB flash drives can be dealt with.
Two scanning modes for quickly and deeply extracting your files.
Deleted data and existing data can be found on all partitions.
Getting it on your desktop a will be easy. Follow me, please.
How to Install FonePaw Data Recovery
Search FonePaw Data Recovery on Google or go tn FonePaw official website directly.

Download the program and click it to install.
Free Download Buy with 20% off
Select the language in the following pop-up.

Confirm to go to the next step to install FonePaw Data Recovery.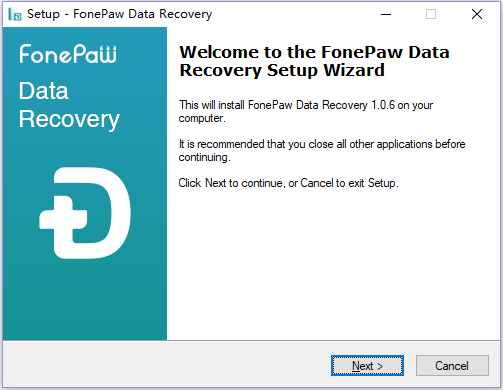 Check the agreement in details and tick "I accept the agreement" to continue selecting folder to save the program and its related cache.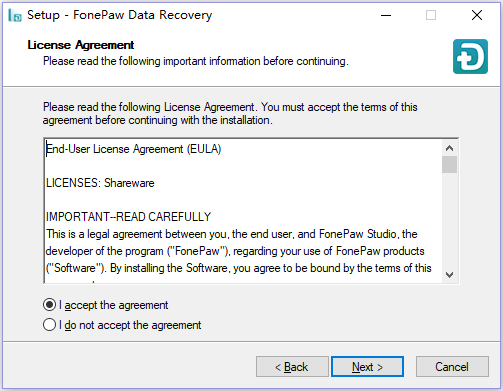 Note: Please select a disk where the data you want to recover is not saved previously lest the installing process will overwrite the deleted data.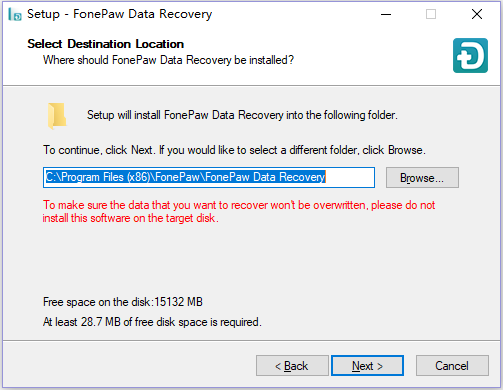 If you like to perform additional tasks, please check the box in front of it. Then, launch the software after those actions above and you will see the installation page loading on the browser.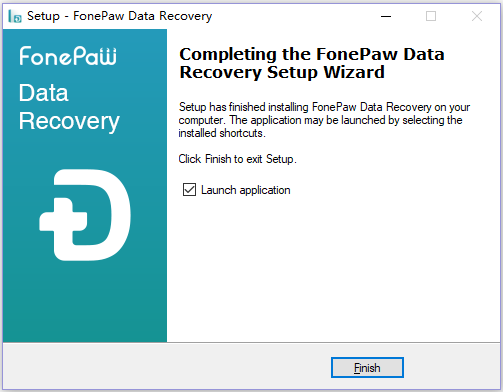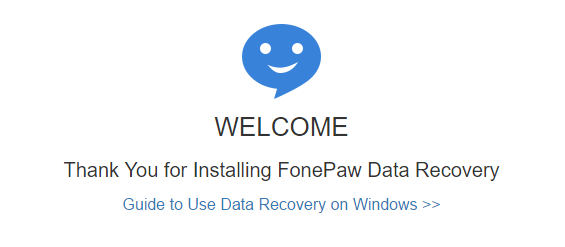 How to Uninstall FonePaw Data Recovery
When you think it unneeded to use the program or it fixed your issues, it is possible to remove it on your computer or laptops. Get it out of your computer without other tools here.
In the Start menu, search for FonePaw Data Recovery and click Uninstall after right click on its icon.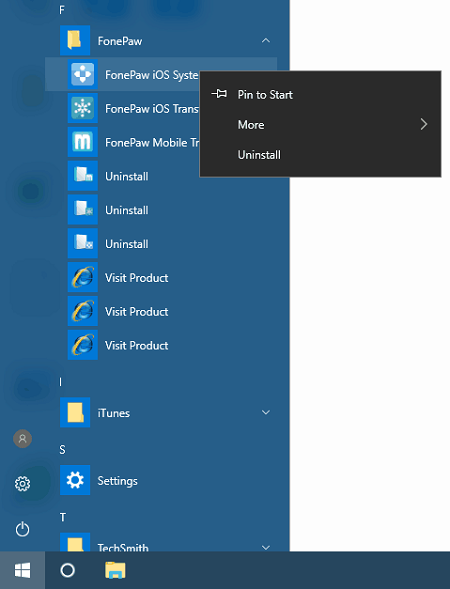 There is a pop-up asking you to make sure whether to delete it from the computer.

When you have uninstalled the program completely, there will come with a uninstallation page on the browser.
Optional: You can also remove the program from "Control Panel" on Windows PC.
Win 7: hit "Start" key > "Control Panel" > "Uninstall a program".
Win 10: "Windows System" > "Control Panel" > FonePaw Data Recovery > Uninstall it.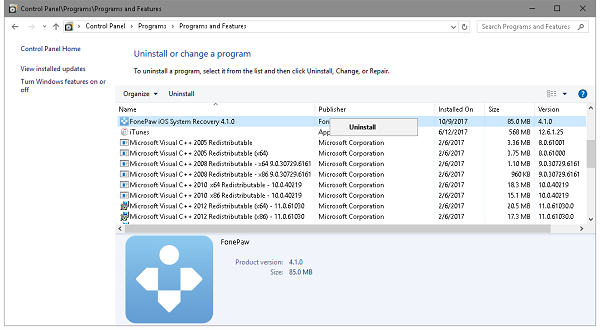 Related Posts:
How to Register FonePaw Data Recovery (opens new window)
Best Photo Recovery Software: Recover Deleted Photos from Computer (opens new window)
How to Repair Bad Sectors on Hard Drive in Windows 10/8/7 (opens new window)