When we clear up memory on the computer or remove folders on the desktop to make it tidier, we tend to drag the useless folders to recycle bin and delete them in one click.
Sometimes we may erase important folders mistakenly. If the folders are on the recycle bin, we can restore them from recycle bin very easily. But what if we delete the folders permanently by clicking "Shift+Delete"?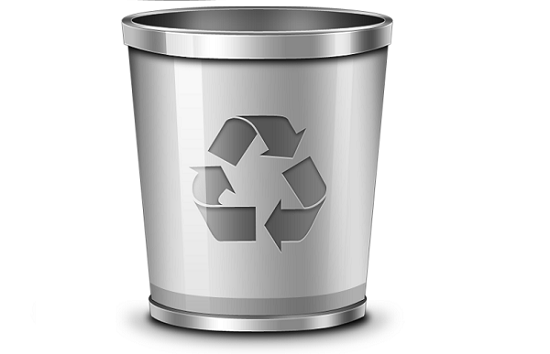 In this post, we provide methods to recover deleted folder for both Windows and Mac users. Move on and find out how to do it.
Recover Permanently Deleted Folder in Windows
# Restore Deleted Folder from the Previous Version
Restoring to the previous version is a simple way to recover deleted folders in Windows. But the prerequisite of using this method is you have enabled Restore Point before.
Open "This PC" and go to the location you've stored the deleted folder. Then create a folder with the same name as that of the deleted folder. Right-click the folder and select "Restore previous version". Select the latest version and click Restore to recover the folder.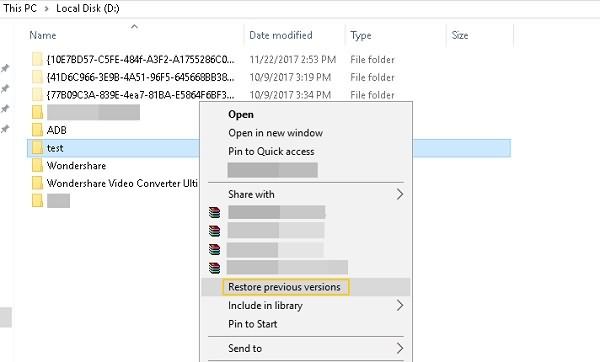 If there is no previous version available, move on to the next method.
# Recover Deleted Folder with File Recovery Software
If you find nothing on the Previous Version, now all you can do is try file recovery software like FonePaw Data Recovery. It is so powerful that it can not only restore the deleted folders from a computer but also recovers lost files from hard drive, partition, memory card, flash drive and more.
Except for folders, images, videos, audios, documents, and emails are also recoverable through FonePaw Data Recovery.
Here are the specific steps:
Step 1 Download and install FonePaw Data Recovery.
Free Download Buy with 20% off
Step 2 Launch the program and select the file types and hard disk you need to scan for. Then click"Scan".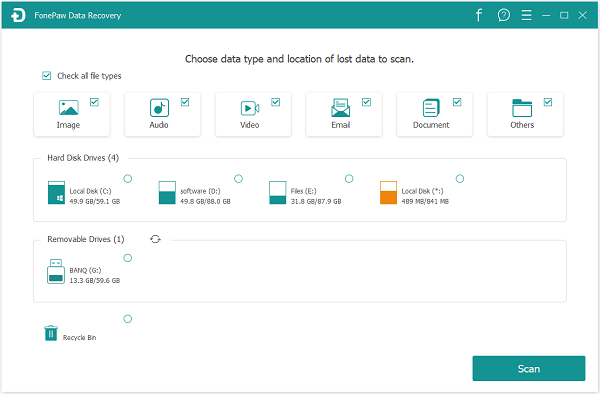 Step 3 When the quick scan finishes, you can view the result by path list to find the deleted folders that you need. Try a deep scan if you do not see the deleted files that you need.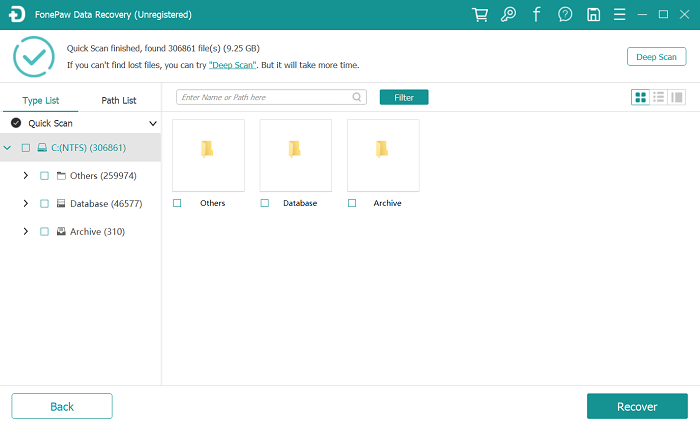 Step 4 Check the folder you've deleted before and click "Recover". Within four steps, your lost folders will be back to your computer
Recover Deleted Folder in Mac
For Mac users, here are also two ways to recover deleted folder.
First, check the Trash in Mac.
Step 1 open Trash on Mac from Dock.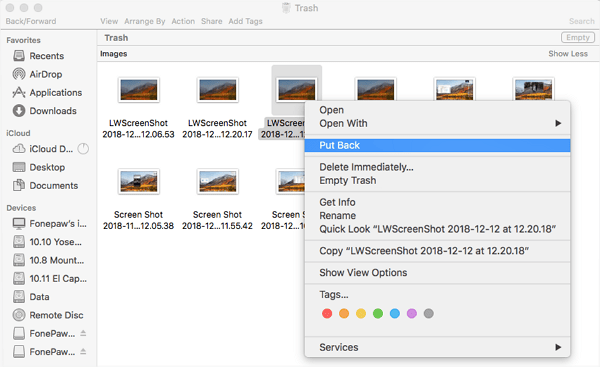 Step 2 Select the deleted folder you need and drag them to the desktop. The folder will be restored. However, if you cannot find the target folder on Trash, try the second way.
Second, use the Mac version of FonePaw Data Recovery.
FonePaw Data Recovery not only works with Windows but also with Mac.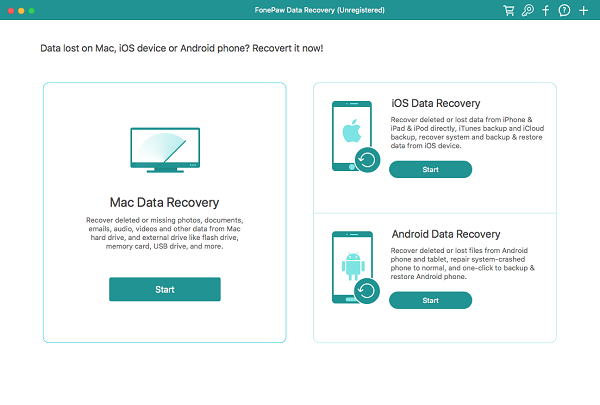 Free Download Buy with 20% off
It recovers the deleted folders, image, video, audio, etc. that you accidentally deleted from iMac, MacBook, Mac Mini, etc. Check here to know more about How to Recover Deleted Files on Mac.
Why can a permanently deleted folders be recovered
Actually, when you deleted a folder, it existed on your hard drive even if you've emptied the recycle bin or trash.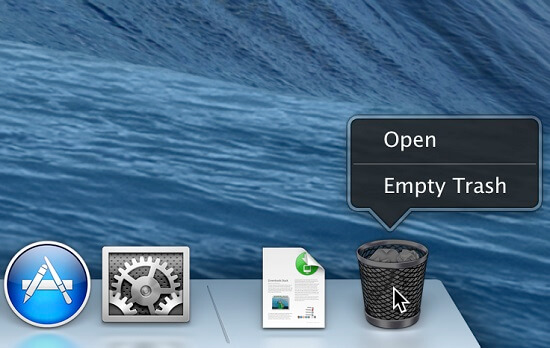 That's because once the folder is deleted, it just not present on your hard drive, while the sectors of the hard drive that contained the folder before will be considered as free space. Thus, your system will think the sectors can be written with new data.
Although deleting a folder only takes seconds, the folder does not disappear until you store new files into the hard drive, which will take a long time to totally rewrite the data. Therefore, a data recovery program can help you scan and recover the folder deleted from the hard disk.
It also means that once you deleted files accidentally, you should stop using the hard drive until you restore the data.
In conclusion, data loss happens to everyone now and then. With wonderful data recovery software like FonePaw Data Recovery, you don't need to worry too much about it. Now, you must know how to undelete a folder in Windows and Mac.