To save money , some users search online for FonePaw torrents, cracks, keygen(key generators), warez, and serials instead of purchasing an official registration key. However, they soon discovered that none of these so-called FonePaw keygens, cracks or torrents, serials worked.
Why does none of them work? You may wonder. From this post, you'll learn the reasons why FonePaw cracks, keygens don't work and what's the difference between FonePaw crack and official licence.
# Why FonePaw Cracks Don't Work?
FonePaw has a database of all official registration keys that have been issued. Each time you launch the FonePaw software, such as FonePaw Android Data Recovery, iPhone Data Recovery, the software will communicate with our server and verify if the registration key is included in the database. Since the hacked key that you are using is not in the database, your registration will be denied. That's why all cracked versions of FonePaw Android Data Recovery, iPhone Data Recovery, Broken Android Data Extraction or others are not working.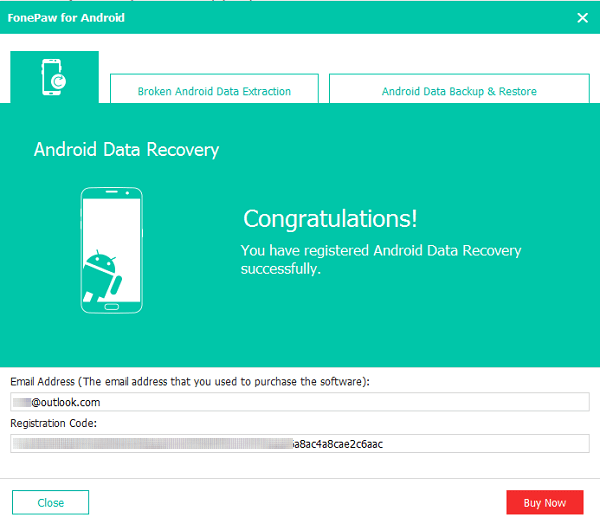 # Risks of Using FonePaw Cracks and Serials
There are many reasons why you shouldn't use a FonePaw Keygen or Crack. Not only that the FonePaw cracks, serial keys, unlocks, torrents, keygens or similar hacks don't work at work, they could put your device and data in risk.
You may lose your data forever. Timeliness is important to the success of data recovery. Once your data is accidentally deleted, the deleted data could be overwritten by new data in any minutes. It is crucial to use the right tool to recover the data before it is overwritten. When you are wasting time on cracks, torrents, keygens or other hacks of FonePaw Android Data Recovery/iPhone Data Recovery, your deleted data probably are wiped out and gone forever.

Installing software from warez websites is very risky since your computer could be attacked by the hackers. The software could have viruses, spy software that damage your devices and steal your data. For the security of your computer and data, please download software from authoritative sources only.

The cracked software could brick your devices. Even if in a very rare case the cracks or keygens pass the verification and you manage to use FonePaw software such as Broken Android Data Extraction or iOS System Recovery, you are taking the risk of bricking your Android or iOS handsets. We take great efforts to keep our software up-to-date to the latest iOS/Android version and new released smartphone models so that they can deal with different mobile systems without damaging your devices, while those cracked versions might fail to keep it up-to-date. And when you try to fix your Android/iOS system with a outdated program that is incompatible with your system, you only make thing worse and end up bricking your device.

It is against the law to use software hacks in any kind. By using FonePaw cracks, serial keys, unlocks, torrents, keygens, etc., you are violating copyright law. The success of FonePaw products takes years of hard work of hundreds of people. We appreciate your support and respect.
# Crack vs Official License
Using cracks for FonePaw Android Data Recovery, iPhone Data Recovery or other products seems to cost you nothing, it will actually cost you more and get you nothing. You are wasting your time in trying different cracks, keygens and serials while your data is still missing or even has been gone forever. And if you are using the cracked versions of FonePaw software to fix Android/iOS system problems, you are actually messing up the system and making things worse.
However, things will be totally different if you have purchase a official licence for FonePaw software. Yes, it costs you money but you will get exactly what you want. After registering with FonePaw official registration code/key, you can:
Recover deleted data or fix system problems successfully;
Enjoy technical assistance if there is any question or problem in using the software;
Get lifetime update of the software so that it will stay up-to-date with new Android/iOS system and devices.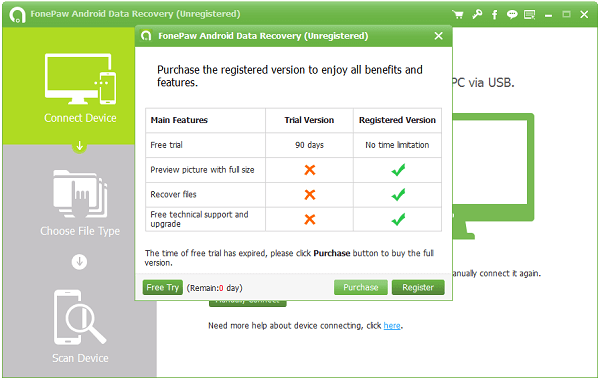 If what you want is to recover your data or fix problems, please get a registration licence (opens new window) from FonePaw.com. You'll earn you much more than you pay for the license.