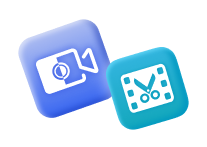 Screen Recorder + Video Converter Ultimate
Shop Now
Video screen capture software is getting more and more popular as people find it useful to create a video tutorial, record a webinar, or capture streaming live videos. There is a variety of screen recorder software on the market nowadays, and Icecream Screen Recorder is one of them that many users recommend. Today we would have a quick review of Icecream Screen Recorder and also offer an alternative that may suit your particular needs.
Part 1. What Can Icecream Screen Recorder Do?
Icecream Screen Recorder is a feature-rich software that allows users to capture screenshot as well as screencast, create screen video along with webcam video, record games, etc.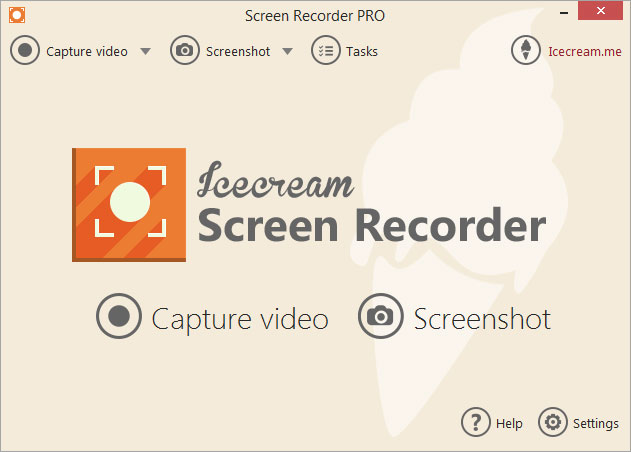 With Icecream Screen Recorder, you can record video and audio simultaneously, so online activities like online meetings & lectures, live streams, online videos, etc. can be recorded and saved to local folders easily. It also offers an audio recorder to help you record audio only. What's more, it allows to record the screen and webcam at the same time, so it's good for make tutorial videos.
Apart from the basic screen recording functions, Icecream Screen Recorder boasts strong editing capabilities. It allows users to add text, arrows, lines, etc. to annotate and highlight the important parts of their video or screenshot.
That's a general introduction of Icecream Screen Recorder. Next, let's view some key features and learn what makes it stand out from multiple screen recorders.
Part 2. What Makes Icecream Screen Recorder a Good Software?
As a poplar screen recorder on the market, Icecream Screen Recorder boasts multiple useful features. In this part, we'll check them one by one.
Highly Customized Recording Area
Icecream Screen Recorder allows you to either record full screen or customize a certain area for screen capturing. More conveniently, it can detect a complete window on your desktop and you can record the window without select it by yourself.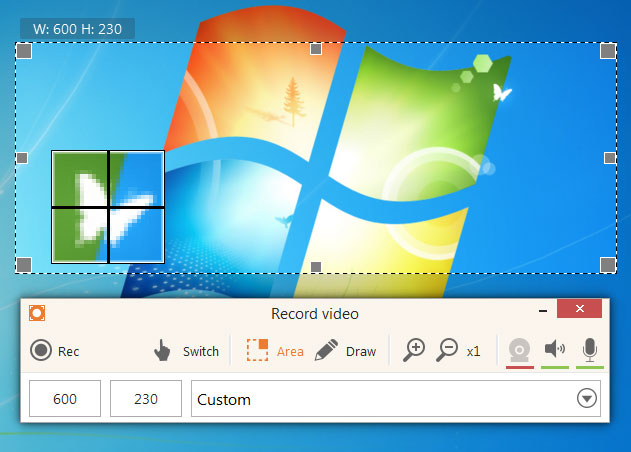 Professional Game Capture Mode
If you are a high-ranked gamer who like upload or save your excellent game recording, or even want to make game tutorials, Icecream Screen Recorder provides you with a mode for recording games specially. You can adjust the frame rate, video quality and output video format on the interface.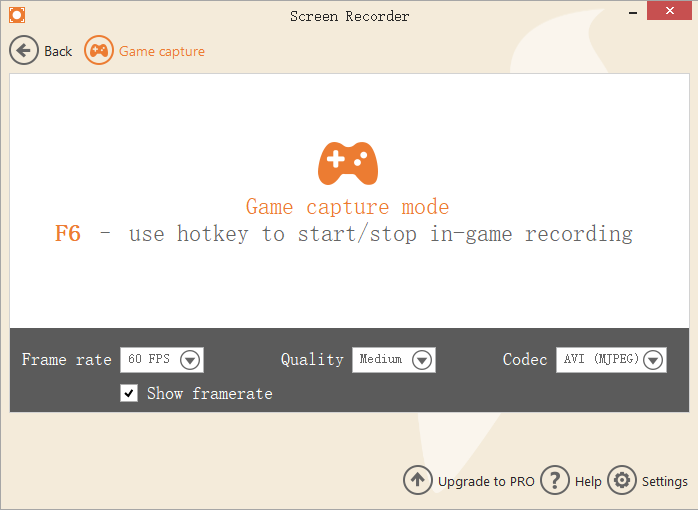 Support Scheduled Recording
Sometimes you may want to record some activities like an online lecture but are afraid of missing the time. No worry. Icecream Screen Recorder allows you to set the recording task, and you just need to set the recording area, start time and end time in advance.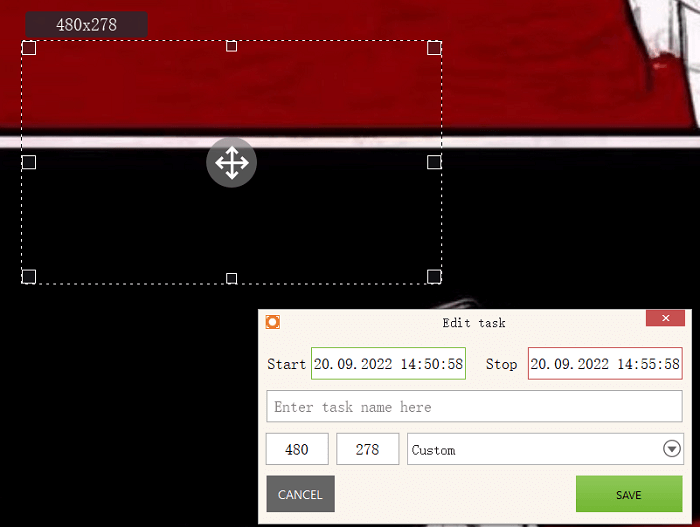 Multiple Hotkeys Available
As a powerful screen recorder, Icecream Screen Recorder has many functions, and it may cost some time to find the specific feature manually. To simplify the steps, it offers various useful hotkeys to activate different functions at once.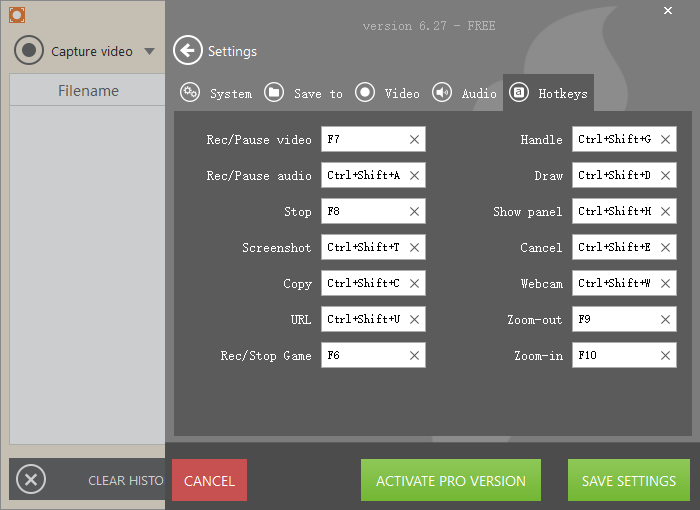 Those are some highlights of Icecream Screen Recorder, which make it a good screen recording tool. But is it the perfect one? Actually, there is still something that Icecream Screen Recorder cannot achieve. We'll also list its limitations below:
Recorded video will be added a watermark in free version
Sometimes cannot record clear or high-quality audio while recording screen
Not allow taking snapshots while recording
Cannot be compatible with the latest Mac/Windows OS timely
Support team sometimes doesn't responses the users
Then, what if you want the functions & features that Icecream does not have? An alternative that can help you make it may be needed. In the following part, we'd like to introduce an alternative to Icecream Screen Recorder to you.
Part 3. Alternative to Icecream Screen Recorder – FonePaw Screen Recorder
FonePaw Screen Recorder (opens new window) is a good choice to achieve the things that Icecream Screen Recorder cannot do. FonePaw Screen Recorder shares the same attractive features of Icecream Screen Recorder, but is much more user-friendly.
Free Download Buy with 20% off Free Download Buy with 20% off
Key Features of FonePaw Screen Recorder
Though sharing many features with Icecream, FonePaw Screen Recorders also has its own highlights. Let's view them now.
1. Intuitive Interface
The simplicity of FonePaw's product wins the hearts of many users. Clear options and well classified setting guides make it much easy to operate by new users. Almost all settings can be found on it or are easily noticed when you choose whichever mode.

2. Support Recording Locked Window
Another special feature of FonePaw Screen Recorder is that it allows recording a certain application window with its "lock window" capturing mode. That means while recording the particular window, you can also do other tasks on your computer without worrying disturbing the recording.
3. No Watermark in Free Version
We've mentioned that Icecream Screen Recorder will automatically add a watermark to the recorded video in the free version, but FonePaw won't. FonePaw allows you to record screen without watermark in its free trial version. You just remember to choose No Watermark mode.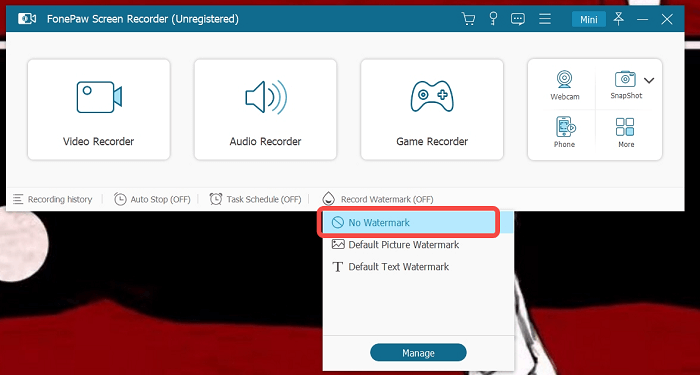 4. Boast More Useful Functions
FonePaw Screen Recorder shares many useful features with Icecream Screen Recorder, but it actually can do more than Icecream. You can learn more features of FonePaw Screen Recorder here:
Taking Snapshots While Screen Recording
If you are recording online videos, you may find some shots that you'd like to capture and save. Though Icecream Screen Recorder cannot do it, FonePaw Screen Recorder will do for you. You can use FonePaw to take snapshots during screen recording, and the recording won't be interrupted.
Disable the display icon and turn on the webcam icon, then FonePaw Screen Recorder will turn on the built-in or external webcam on your computer to capture your face or whatever in front of the camera. This function is quite useful especially when you want to record a personal performance for sharing.
Record Phone Screen on PC
Sometimes you may want to record your phone screen but want to control it on your PC conveniently, and that's what FonePaw Screen Recorder can do. Just connect your iPhone/Android phone to your PC and record the phone screen via the computer, and then you can do anything on your phone.
Lifelong Technical Support & Good Compatibility
FonePaw Screen Recorder has a professional team dedicating to solving the technical problems. If you encounter some technical issues and cannot fix them, just contact us. Besides, the screen recorder also keeps up with the OS upgrading and upgrades itself to be compatible with the latest Windows/Mac OS.
So why not download FonePaw Screen Recorder (opens new window) for a try? A free version is now available.
Free Download Buy with 20% off Free Download Buy with 20% off
How to Use FonePaw Screen Recorder
STEP 1. Launch FonePaw Screen Recorder.
After open FonePaw Screen Recorder, you can see its clear interface.

Note:
The trial version allows all users to record 3 minutes of each video or audio to test the effect.
STEP 2. Adjust Recording Settings.
Click Video Recorder to prepare for recording screen. You can record the full screen or customize the region that you want to capture. You can also adjust the system sound volume, turn on/off the microphone/webcam, and set up hotkeys, etc. Click the REC button when everything is done.

STEP 3. Save Screen Recording File.
As all things have been recorded, just hit the REC button again to stop capturing or use the hotkeys. Then, the video with audio that you have captured will be saved automatically as you can see in the recording history. You can preview, trim it, and use the "Share" button to upload it to Facebook and Twitter.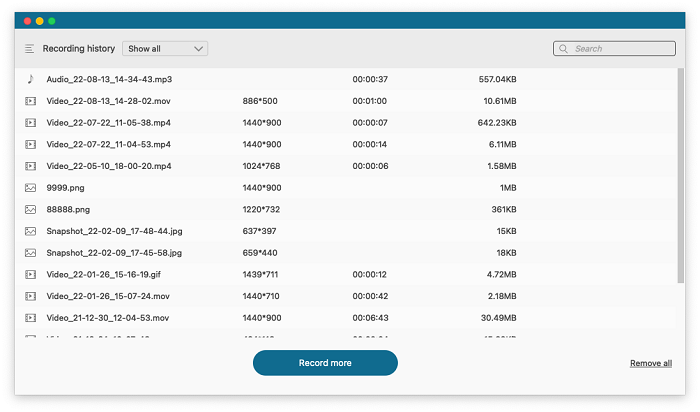 Conclusion
Above all, you have known much about Icecream Screen Recorder and what it can do for you. It's a good screen recording tool, but it also has some limitations, and that's why we offer another powerful tool, FonePaw Screen Recorder to you to help you achieve more. Just choose the one fits you and enjoy recording the screen!
Free Download Buy with 20% off Free Download Buy with 20% off