Video screen capture software is getting more and more popular as people find it useful to create a video tutorial, record a webinar or capture streaming live videos. There is a variety of screen recorder software on the market nowadays, and Icecream Screen Recorder is one of them that many users recommend. Today we would have a quick review of Icecream Screen Recorder and also offer an alternative that may suit your particular needs.
Part 1. What Make Icecream Screen Recorder A Good Software?
Icecream Screen Recorder is a feature-rich software that allows users to capture screenshot as well as screencast; create screen video along with webcam video; record games, etc.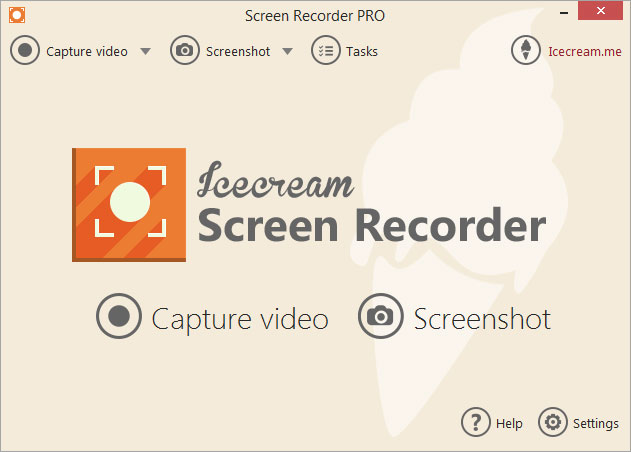 It enables users to record video and audio simultaneously. While recording screen activities, users can also record a webcam video to achieve a video-in-video effect.
Besides being multifunctional, Icecream Screen Recorder boasts strong editing capabilities. It allows users to add text, arrows, lines, etc. to annotate and highlight the important parts of their video or screenshot.
Other features also make Icecream Screen Recorder special. Users can custom a certain area for screen capturing and preset their recording time as well. By using the "zoom in" tool, they can zoom in while recording. A paid version even allows users to add their personal watermark to the video.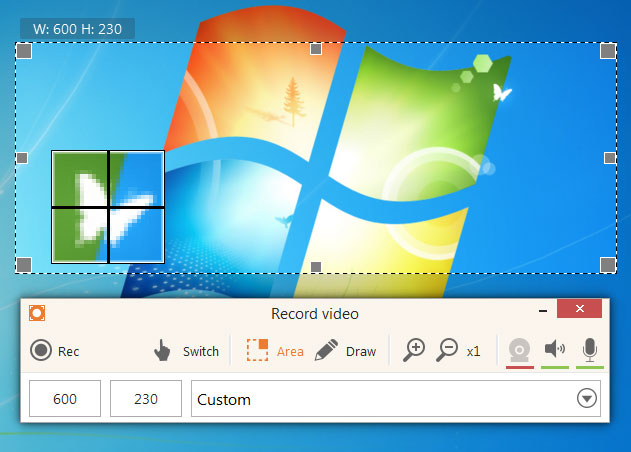 Part 2. The Disadvantages of Icecream Screen Recorder
Though its ease of use makes it recommendable, Icecream Screen Recorder is not perfect.
With regard to product design, its interface lacks simplicity and the options as well as setting guides are not clear or well classified. Users may feel confused when using it.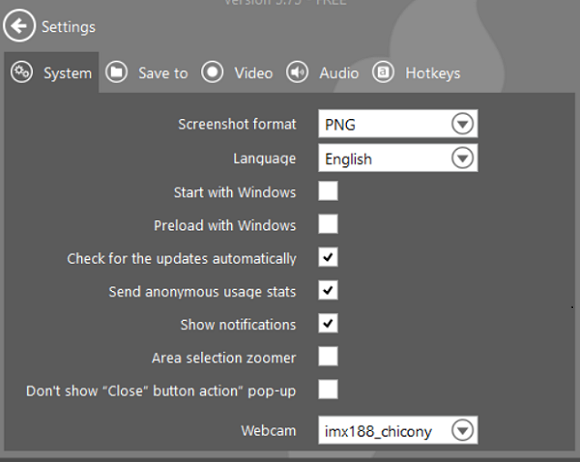 The functions of Icecream Screen Recorder are also limited. For example, though users can record webcam video with screen capturing, they are not allowed to use webcam alone. This is not very user-friendly to those who would like to record a webcam video only. Besides, during the recording process, users cannot capture snapshots. This is rather inconvenient when users feel like taking a photo of something important.
Another shortcoming is that when capturing the screen, the floating toolbar as well as the editing process are recorded as well. This makes the video looks less professional.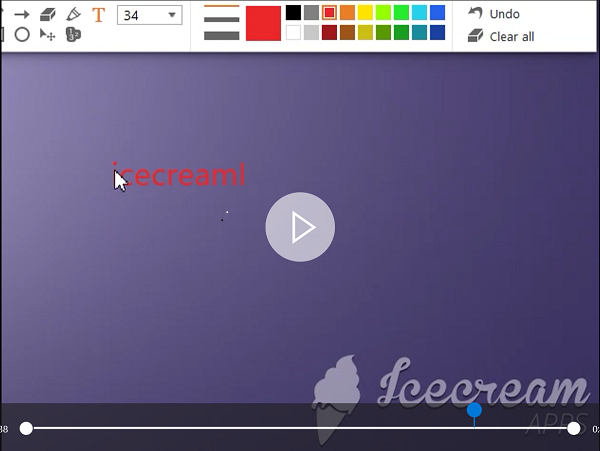 The recorded videos and screenshots can only be saved in limited formats, which fails to satisfied the needs of different users.
Part 3. Alternative to Icecream Screen Recorder
If you are not satisfied with Icecream Screen Recorder 's functions or its interface, then FonePaw Screen Recorder (opens new window) may be a good alternative. FonePaw Screen Recorder shares the same attractive features of Icecream Screen Recorder , but is much more user-friendly.
Free Download Buy with 20% off Free Download Buy with 20% off
Have a look at its fully-featured yet intuitive interface. The simplicity of FonePaw's product earns it a large amount of users. Clear options and well classified setting guides make it much easy to operate by new users.

Various options allow users to make the product more personal and useful for themselves. For example, users can choose to hide the main panel, float bar or desktop icon during the recording; they can also add color to their mouse cursor to highlight its movement.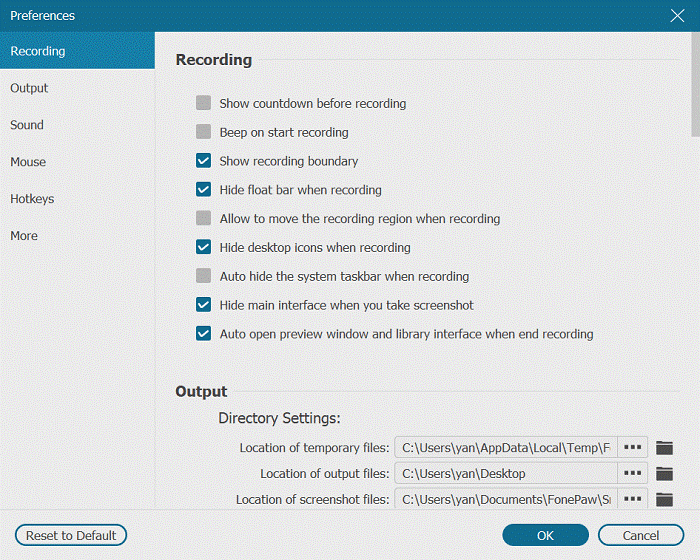 Another special feature of FonePaw Screen Recorder is that it allows recording a certain application window with its "lock window" capturing mode.
There are also various hotkeys for users to define. After recording, they can choose to output the recorded video in various format such as MP4, MOV, AVI, WMV, F4V, TS, GIF, and captured snapshots in formats like PNG, JPG, BMP, GIF, TIFF.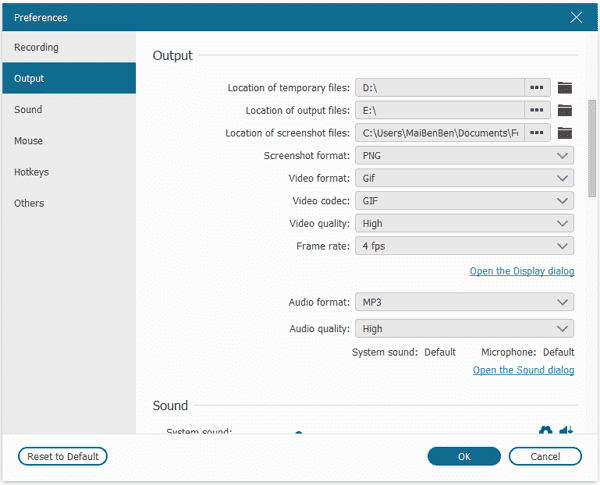 Recording webcam video alone is feasible, too. Disable the display icon and turn on the webcam icon, then the software will turn on the built-in or external webcam on your computer to capture your face or whatever in front of the camera. This function is quite useful especially when you want to record a personal performance for sharing. If you feel like taking photo, click "take photo", then a picture will be taken easily and saved quickly.
FonePaw Screen Recorder provides strong editing tools for you to annotate your captured screen. If you would like to take a snapshot when encountering something important, just click the snapshot icon then a photo will be taken and saved immediately.
To preset a recording length, you can click the timer and choose when to stop your recording. You are also allowed to adjust the system sound and microphone volume at any time with a single click at the setting button.

It is also noteworthy that your editing and operating process will not be recorded along with your recorded video. FonePaw assures you of a clear and professional-looking self-made video.
So why not download FonePaw Screen Recorder (opens new window) for a try? A free version is now available.
Free Download Buy with 20% off Free Download Buy with 20% off