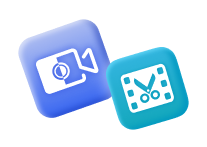 Screen Recorder + Video Converter Ultimate
Shop Now
Udemy has many valuable online courses at your fingertips. And the best way to get the most out of these courses is to download Udemy courses on PC and Mobile to view them at home or on the go. But considering the download limitations on Udemy, is there any shortcut? To help you out, this post has gathered 4 practical solutions to help you download Udemy courses. Now let's dive in!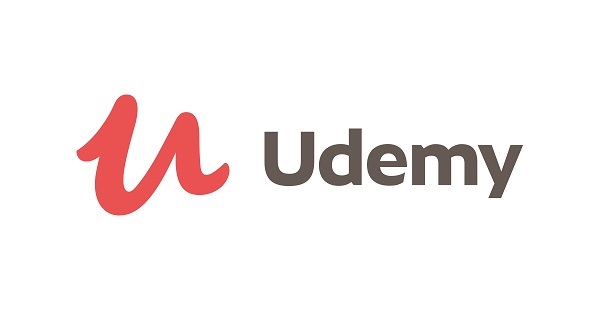 Can I Download Movies from Amazon Prime to My Computer?
First of all, does Udemy allow us to download courses? In fact, the Udemy videos cannot be downloaded on PC unless the instructor or lecturer of that video grants you permission to do so. It is due to the copyright issue that Udemy does not allow this to happen. If you still want to download them on PC, you can cut corners by using third-party tools (personal use only). For detailed explanations, it will be given later.
However, Udemy has made it clear that you can always download Udemy videos on Android and iPhone. The reason why Udemy allows this is that the video download on a PC can be easily moved and spread via the internet, while it will be difficult to do so on your mobile device, and the downloaded videos are also usually encrypted.
So you can feel free to download Udemy courses on Mobile or you can make a request to your instructor to give you permission to download the lecture video on your PC. Please remember practice activities like quizzes and practice tests, etc. cannot be downloaded and can only be completed online.
How to Download Udemy Courses in the Official Way
Now you should know when and where Udemy downloads videos on Android, iPhone, and PC. Let's see how to download them now.

Note:
To download Udemy courses with high-res quality, you need to make sure that the internet speed is more than 5 Mbps.
Download Udemy Courses on PC
If you have been granted permission to download the video, you can click the gear icon on the right bottom of the video.
On the pop-up option list, you can see the resolution of currently playing video and just click the Download option, which will download the lecture of the same resolution of the video in play. In other words, you can switch to other resolutions before downloading if you are not satisfied with the current resolution as the downloaded one.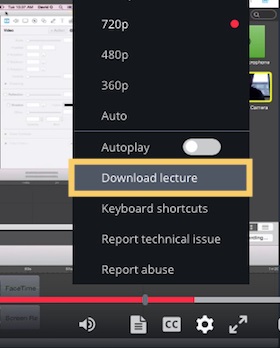 If the icon of Download is greyed out, it means that the instructor has not given you the download permission, or the video is just not allowed to be downloaded. Luckily, there are still two ways that you can try:
📝 Check the two ways to proceed with downloading Udemy courses on PC:
Download Udemy Courses on Android/iPhone
As mentioned above, it is always acceptable to download the lecture video on your mobile devices. Here are the tutorials:
To download Udemy courses entirely:
Step 1. Open the Udemy app, choose My Learning, and enter the lecture you want to download.
Step 2. After entering the interface, hit on the "Download" button next to Lectures on the right side.

To download a Udemy course lecture:
To download a course lecture on Udemy, just tap the download icon beside the lecture title on the right. Or play the lecture episode and tap the ellipses in the upper-right corner and choose Save for Offline.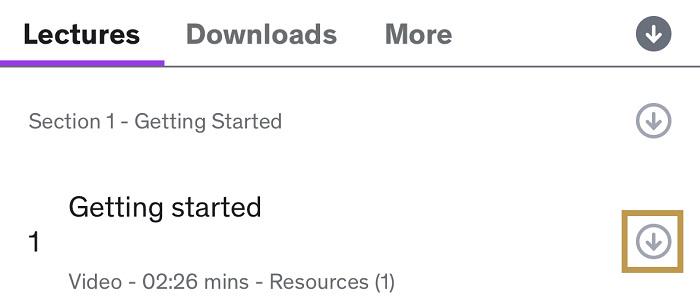 To download a Udemy course section:
To choose a section to save on your smartphone, you are gonna need to click on the download icon on the right of the section title.


Note:
Downloaded Udemy courses on mobile will expire after 30 days for security protection. To regain them, you are required to log in to your account every 30 days.
How to Get Udemy Courses with FonePaw Screen Recorder
If you are accustomed to watching offline Udemy courses on your computer but hard to have download permission, you might as well try a workable alternative way to record the lecture on your PC instead of downloading Udemy courses directly.
FonePaw Screen Recorder, specializing in recording all desktop activities, is the best alternative way to recommend to you. Smoothly compatible with Windows and Mac, this top-rated screen recorder can help you get all Udemy courses (even the course that is not allowed to be downloaded) saved for offline view and multi-device play. Moreover, not only can FonePaw export original quality and sound, but it can also support trim and real-time annotation features, which are conducive to capturing the curriculum focus.
Not only that, many other marvelous features can boost efficiency when you record Udemy courses with FonePaw, such as,
Designed with intuitive interfaces that make you get started with no difficulty;
Enables you to record Udemy courses with up to 1080 and 4K quality at 60fps;
Boasts a number of output formats, including MP4, MOV, WMV, F4V, TS, AVI, etc.;
Provides you with many personalized settings like customized recording area, noise cancellation, video codec, and so forth;
Outputs recorded videos without watermarks and preserves annotation well;
Allows you to set up scheduled tasks, which can begin and stop recording Udemy courses automatically.
Here's how to use it to record Udemy videos with FonePaw Screen Recorder:
Step 1: Download FonePaw Screen Recorder
Click the button below to install the Udemy recorder on your PC.
Free Download Buy with 20% off Free Download Buy with 20% off

Tip:
Before recording, please start sound checking to test whether the audio recording goes well.
Step 2: Open the Udemy course you are going to record
Go to the Udemy site on a browser, log in to your account, and select the course you want to save locally. Just open it and do not start playing immediately.
Step 3: Choose Video Recorder and do the basic settings
Open FonePaw Screen Recorder and choose Video Recorder on the home bar. You will see this interface, where you can make some basic settings here. To record Udemy courses with no interruption, you need to toggle off the webcam and microphone and adjust the system sound volume.

Also, don't forget to customize the recording area. If you like to make Udemy courses fullscreen, you can directly choose "Full Screen". If you have other demands, other options or personal settings are OK.

Step 4. Set up preference output
If you have some watching preferences, you can click on "Gear" > "Preferences" to do some customized settings. You can set up Udemy recording location, output formats, audio, and quality.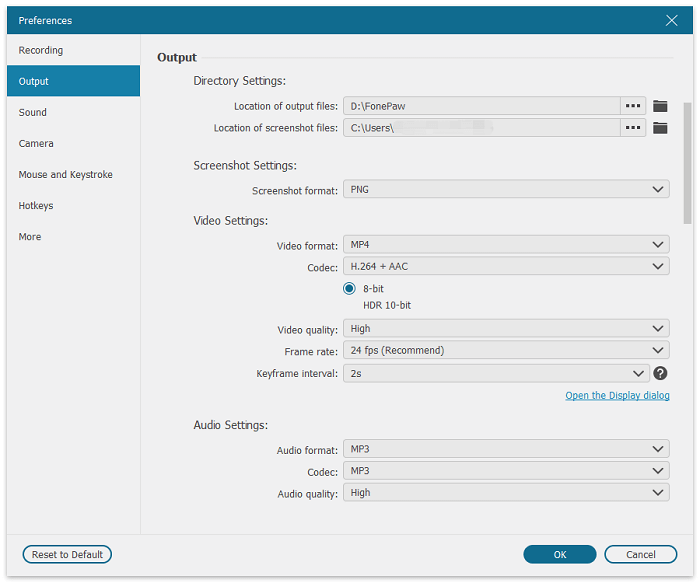 Step 5. Start to record Udemy courses
When all presets are finished, you can go to the red "REC" button and just click on it to start the recording on Udemy. And during the recording, you can see a floating panel on your screen, with which you can do some real-time annotation, like text, arrow, and graphic, to highlight the point of the course.

Step 6. Finish Udemy courses recording
When all Udemy courses you want to save are recorded completely, you can hit the "Stop" button to end the recording. After that, trim your videos to make them perfect. And finally, you can export them to save locally for offline watching.
Free Download Buy with 20% off Free Download Buy with 20% off
How to Download Udemy Courses using Inovideo Downloader
When it's not permitted to download the Udemy course directly on your PC, a third-party downloader might also be of help.
Using Inovideo Downloader is also a good option. It's a simple but useful Udemy video downloader that supports downloading videos from Udemy and other 1000+ streaming platforms. Here's the tutorial for using this software:
Step 1. Get Inovideo Downloader and install it on your desktop.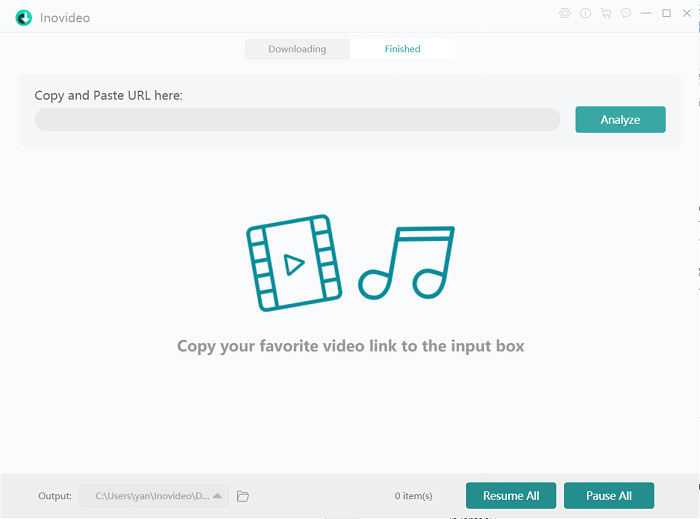 Step 2. Open the Udemy video that you want to download, and copy the URL of the course.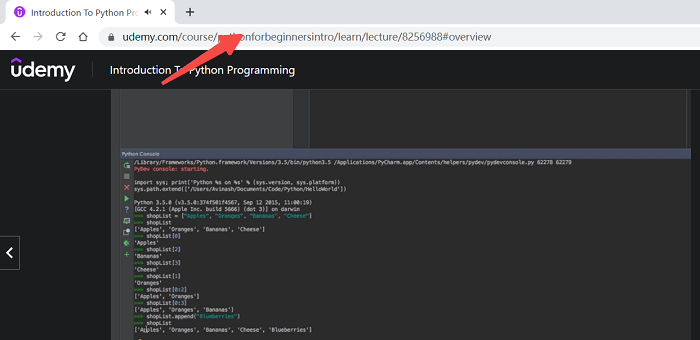 Step 3. Paste the URL to the Udemy video downloader, and then hit the "Analyze" button.

Step 4. After analyzing the URL, there will be a pop-up window where you can select an output format to download the course, and you will see the video size of the quality. Choose the one you need, and select "Download" to get the video.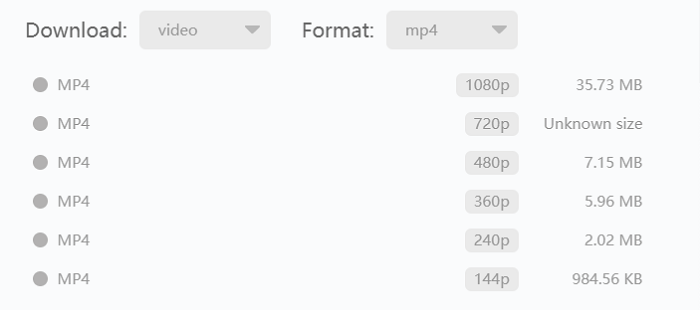 Now you can get the Udemy course successfully. For more details, you can also check 5 Best Solutions to Download Udemy Videos/Courses.
How to Download Udemy Courses with Browser Extension
If you don't want your computer bloated with extra software, you can try to use an online Udemy video downloader from the Chrome extension. Named Video DownloadHelper, this workable tool takes up very little space but detects many video sources on Udemy. With some simple clicks, you can download Udemy courses with high-res quality for up to 60fps. And you can walk through the process below to try to have Udemy courses downloaded on your computer.

Note:
Video DownloadHelper is available on Firefox and Edge as well.
Step 1. Add Video DownloadHelper to your extensions.
Step 2. Navigate to the Udemy website and look for the course you want to watch offline.
Step 3. Play the course and click on Video DownloadHelper from the extension icon.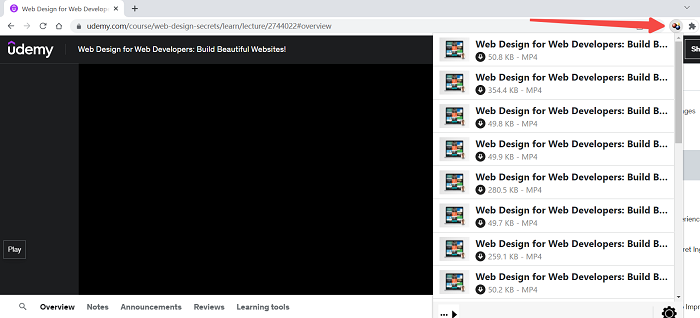 Step 4. Now you can choose the output format and quality to download the course.
Conclusion
That's all about how to download Udemy courses on Mobile and PC. To download Udemy courses on Android or iPhone, you can simply retrieve them on the Udemy app. But as for saving the course on PC, you may have to get permission from the lecturer. Considering FonePaw Screen Recorder does record good, you may as well give it a shot once you can't access the download permission. Install it one step faster, go further sooner!
Free Download Buy with 20% off Free Download Buy with 20% off