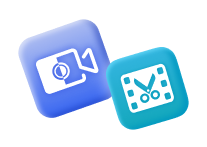 Screen Recorder + Video Converter Ultimate
Shop Now
If you have once searched songs or listened to music on Amazon, you won't be unfamiliar to Amazon Music. There are three types of service in Amazon Music: Amazon Music Unlimited, Amazon Prime Music, and Digital Music purchases. Both Prime Music and Music Unlimited offer millions of music for users, but in Unlimited, you can get access to more music than in Prime Music.
For Digital Music purchase, you are able to purchase the music you like through Amazon Music app and download them as MP3 files in both mobile phones and computers.
However, music in Amazon Prime Music and Amazon Music Unlimited can only be downloaded in Android or iOS devices for offline listening. They are not available for download to PC or Mac. So what can we do if we want to download and save our favorite songs or albums in Amazon Prime Music and Music Unlimited to the computers? Here in this post, a clever way to download and convert Amazon Prime Music to MP3, M4A and more on PC.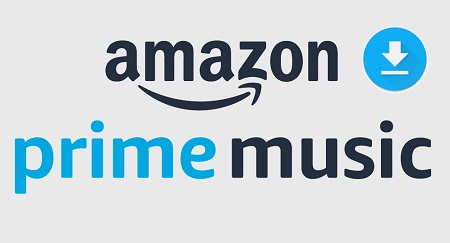 1. Convert Amazon Prime Music to MP3 on PC
With FonePaw Audio Recorder, it is an easy job to download Amazon Prime Music to computer. FonePaw Audio Recorder is a powerful recording software which offers multiple professional features, including recording Amazon Prime Music and converting the music into various audio formats, such as MP3 or AAC that can be added to players like iTunes or exported to other devices like MP3 player. Besides, you can also choose the high recording quality which will not damage the sound effect.
Just follow the simple 4 steps and then you can listen to Amazon Prime Music offline on computer.
Step 1. Get the Amazon Music Downloader Ready
Download, install and launch FonePaw Audio Recorder on your computer. Click on the "Audio Recorder" in the Home interface.
Free Download Buy with 20% off Free Download Buy with 20% off
Turn on the toggle of "System Sound" and set the volume. You can turn off "Microphone", if you just want to record the video's sound and don't want some external sounds to be recorded in the Amazon Prime music.

Step 2. Convert Amazon Music to MP3/AAC/M4A
Click on "More settings" and head to the "Output" Section. Click "Audio format" to choose to record Amazon Prime Music in MP3 or other format. In "Audio quality", there are six levels of quality you can choose from. The higher the quality, the larger the file size. Click "OK" to save your settings.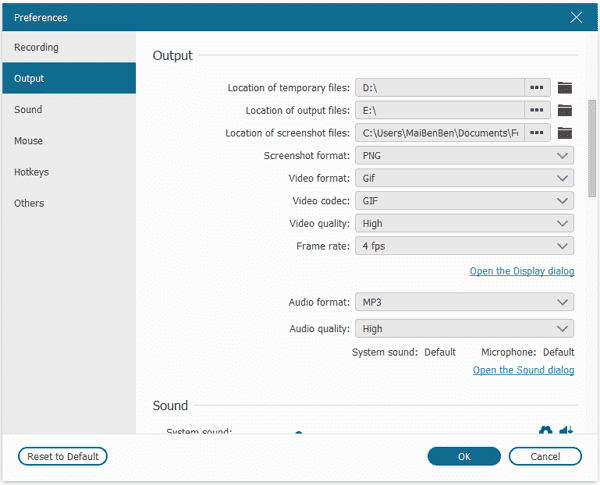 Step 3. Record and Rip Amazon Prime Music to MP3
When all the settings are settled, click "REC" button, that orange circular icon, to start recording Amazon Prime music. After the 3-second countdown the recording will be on. So you have to play the music before the countdown ends.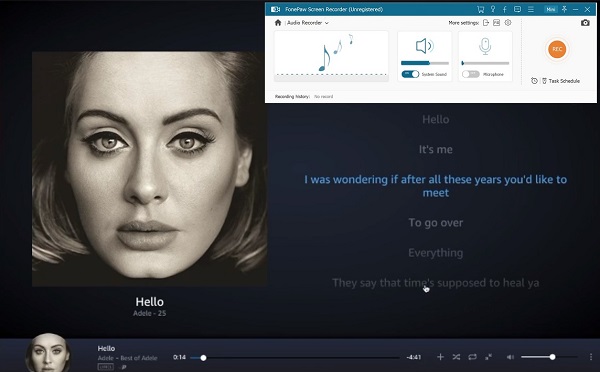 During recording, there is a row of icons at the top right of the recording control panel. Click on the second alarm clock icon, you can set the recording time as the length of the song you want to download. If you check the "Shut down when end recording" option, the recording process will end automatically when the song finishes playing.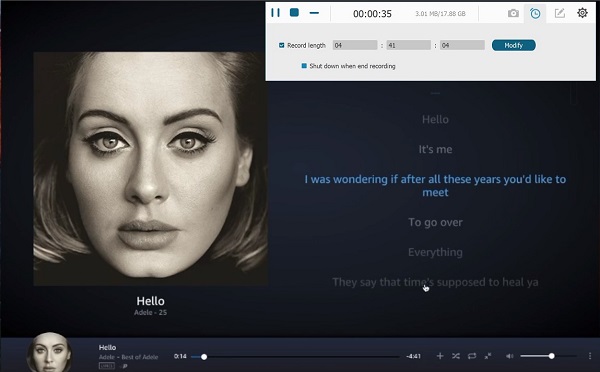 Step 4. Save Your Amazon Prime Music to PC
Click on the Stop button at the top left to end recording whenever you want. In the preview interface, you can listen to the downloaded Amazon Prime music. Click "Save" button at the bottom right; choose the location you want to save the Amazon Prime music on your PC as MP3, AAC or others.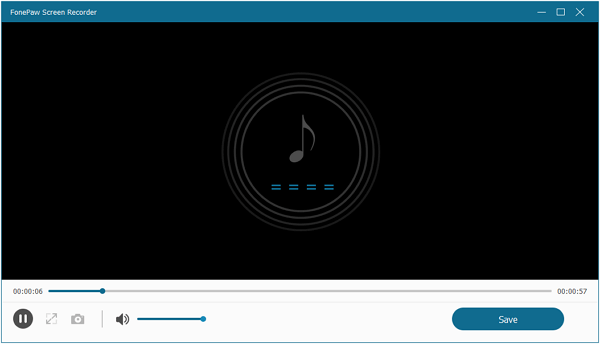 Now, you've successfully got the Amazon music downloaded on the computer.
2. Download Prime Music for Offline Playback on Android/iPhone
Although Prime Music cannot be downloaded directly to computers, users can still enjoy them offline in Android or iOS devices.
To download Prime Music on Android/iPhone:
Step 1 Install the Amazon Music app on your Android phone or iPhone. And open it.
Step 2 Select the music (song, album or playlist) you want to download.
Step 3 Tap the three-vertical-dot icon to open the More Options menu.
Step 4 Tap on the Download option.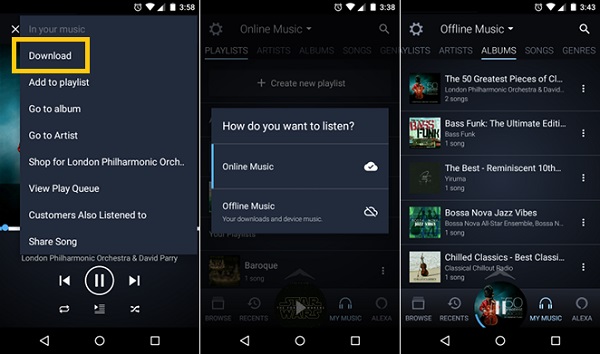 Open Amazon Music menu, choose Recents. And then you can view your downloaded list. To offline play the Amazon music on Android/iPhone:
In iPhone: Open Settings and turn on Offline Music Mode to show the downloaded music which is available for offline playback.
In Android phones:Head to My Music and shift Online Music to Offline Music so that you can play all the downloaded music offline.
3. Amazon Music Download to PC and Mac
If you have purchased some digital music, you can also download them to the computers through Amazon music desktop app. But remind again, music in both Prime Music and Music Unlimited is still not available to download to computers even with this app. Refer to Solution 1 if you want to download Amazon Prime Music to computer.
Step 1 Install the Amazon Music app for PC & Mac on your computer. (NOTE: pay attention to the system requirements. For Mac: OS X 10.9 or higher; for PC: Windows 7 or higher.)
Step 2 Launch the app and open the song or album you want to download.
Step 3 Click on the download icon next to the song or album. (To download multiple songs at once: hold the CTRL or Command key and choose all the songs you want to download; right click on them and choose Download, or drag them to the right sidebar Drag here to download section.)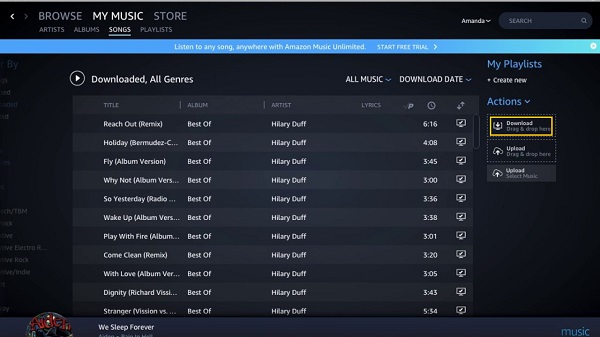 Step 4 In the right sidebar, click on "view progress" can check the downloading progress.
Step 5 In the left navigation sidebar, choose Downloaded filter and you'll find your downloaded music.
Have you learnt how to listen to Amazon Prime music offline and how to download Amazon music to computers now? If you think this post is useful, please feel free to share with your friends or family