A Chrome screen recorder comes in handy when you want to record a live streaming video on Chrome, capture web screen in videos or images, etc. If you often need to share what is on your screen and are using Google Chrome for web browsing, a screen recorder extension for Chrome is a good choice for you.
Below you'll learn about one desktop screen recorder and 4 Chrome extension for screen recording. All of them are capable of capturing browser screen, desktop screen, webcam, audio on your computer. Comparing to a screen recorder extension, a desktop program is more powerful in features.
1. FonePaw Screen Recorder (40k Users Tried)
FonePaw Screen Recorder (opens new window) is a screen capture program that needs to be installed in a PC. Although it takes up space in PC, it is apparently worthwhile for its comprehensive and powerful functions. Its enables you to freely select the area of recording(full screen, a window, a specifc area of a window), while many screen recorder plugins in Chrome are unable to customize recording area - you can only record a full screen.
Free Download Buy with 20% off Free Download Buy with 20% off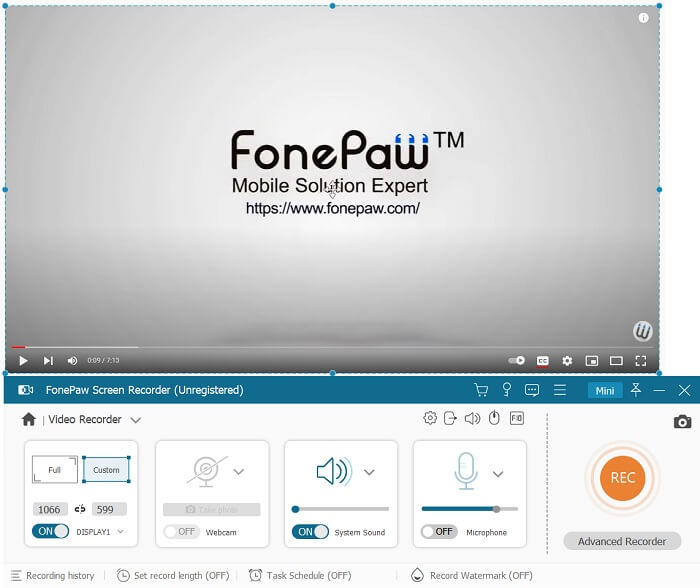 FonePaw Screen Recorder can also schedule the video length or set the time to automatically start recording or end recording. Moreover it can be a snapshot tool for you to screenshot wehpage in Chrome anytime or record only the audio from Chrome browser.

There are annotation tools for your marking on the screen if you record a screen video or take a snapshot. If you record videos using it, it can highlight your mouse actions with special effects. You may also record a short video to make a GIF by FonePaw Screen Recorder.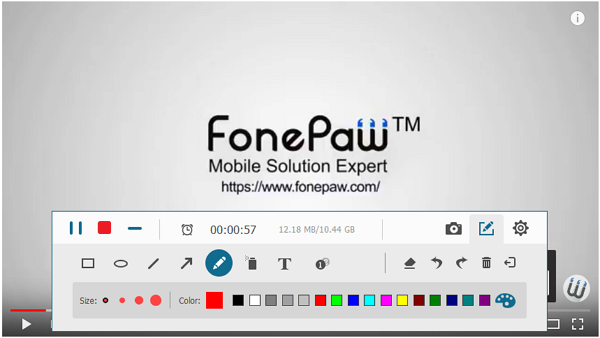 To sum up, it posseses every possible feature you may need to record screen and audio from Google Chrome and more.
Pros:
Record screen as well as audio output.
Customize the recording area.
Schedule recording.
Create GIF from your screen or live streaming video.
Annotate screen.
Webcam capturing.
Adjusting recording quality.
Other functions:track the mouse, one-clcik preview, capture screen via hotkeys and so on.
Cons:
No plug-in version and it needs to be installed in PC.
2. Screencastify for Chrome
Screencastify is a Chrome extension for recording screen of webpage and computer. It can also record screen with audio, which is useful for recording live streaming video on Chrome. And it can share the recorded video on YouTube directly after completing recording. However, there is a limit in the free version of Screencastify: the recording that is more than 10 mins long will come out with watermark. And free users can record no more than 50 videos per month.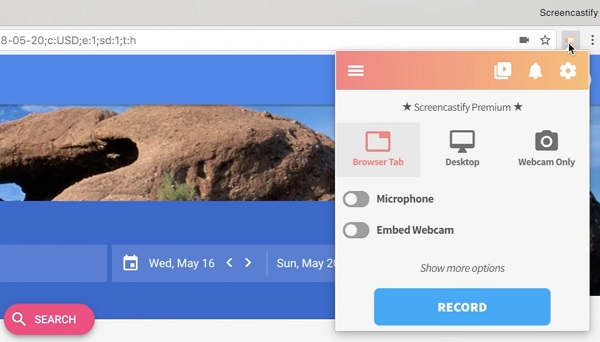 Pros:
Record browser, desktop and webcam with audio;
Record voice via micrphone;
Directly publish on YouTube after finishing recording;
Recorded videos can be saved to Google Drive;
Annotation fuction.
Cons:
Recording limit for free version;
WITH watermark;
Unable to select recording area freely.
3. Openvid Screen Recorder for Chrome
OpenVid is also a Chrome extension which can record not only Chrome browser tab but also other windows(desktop, application, webcam). The audio can also be recorded via micrphone but the length of video is restricted within 5 mins for users on free version. The recorded video will be saved to its site, which you can download as MP4 files.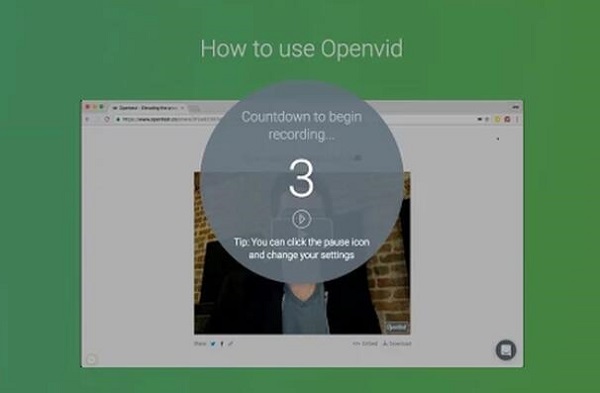 Pros:
Audio recording;
Recording all windows on the PC screen;
Simple to use.
Cons:
The maximun length of screen recording is too short;
No editing tool;
Unable to save screen capture as GIF.
4. Nimbus Screenshot & Screen Video Recorder
Nimbus Screenshot & Screen Video Recorder is a comparatively comprehensive Chrome screen recorder which can record the whole webpage or part of the webpage from browser and screen of other application. It can also be used as a snapshot tool for Chrome browser. For its premium users, it can also customize recording area, edit and crop the screencasts or screenshots. But some users have given negative reviews for its unstable performance.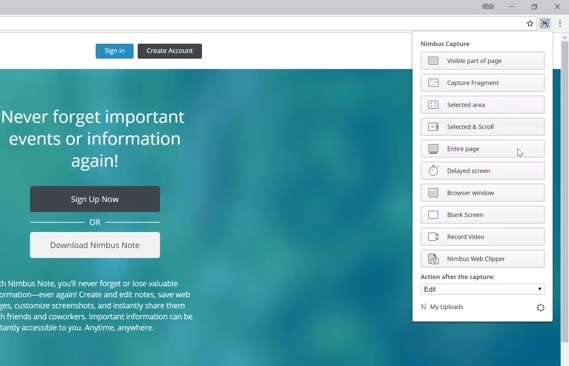 Pros:
Mutiple functions;
Convert screen to GIF;
Upload recorded video onto Google drive, YouTube and Dropbox driectly after finishing recording.
Cons:
Unstable performance;
Extra charge for advanced functions such as editing, uploading and adding your own watermark.
5. Loom
Loom is a totally free Chrome extension which can help record Chrome activities in your PC. This pluin can organize your recording systematically. After recording screen, you can share the embed HTML of the recording or download it as a MP4 file.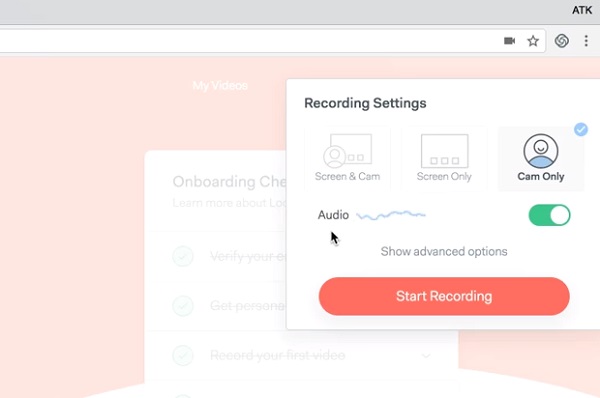 Pros:
Record full desktop, browser tab or front camera;
Free;
Create the embed HTML after recording automatically.
Cons:
No annotation tools;
Video quality is slightly reduced;
Some collapsing problems reported from users;
The video length cannot exceed 5 mins.
Here are the top 5 screen recording apps for Google Chrome. Pick one to make your screen recording videos with ease.