Not like iPhone X, which featuring a 256 GB storage option, the Galaxy S9/S9+ are only available to pick with 64GB of built-in storage. If you prefer to have all of your 4K videos, photos, music and app files saved on your Samsung, this storage size isn't enough for the data. Luckily, the Galaxy S9 comes with the option to extend the internal storage with a micro SD card and you can add up to 400GB of the additional storage if you want. In this way, you don't have to move and delete some of your files on smartphone to make more room for the new data.
People also read:
How to Retrieve Lost Pictures from Samsung SD Card (opens new window)
What Is the Best Data Recovery Software? (2018) (opens new window)
But how to choose a SD card that is available and feasible for your handset? Which is the best microSD Cards for Samsung Galaxy S9 to expand storage? Just scroll down to see the answer.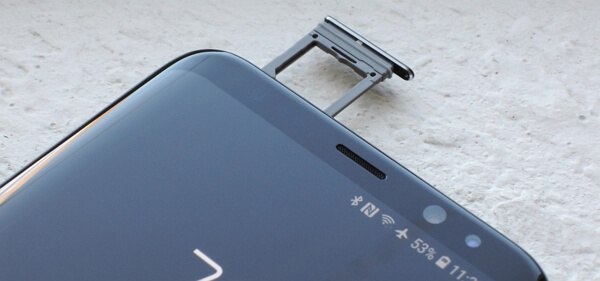 Few Things You Should Know About Samsung Galaxy S9's SD Card
Before you get yourself a SD card, here's what you need to know when using a microSD card in your Galaxy S9 or S9+.
Samsung Galaxy S9/S9+ features a microSD card slot, allowing users to add additional storage for the data to be saved. It serves as removable storage rather than the "adoptable storage" system, which means that you can choose to put a file either on the SD card or the internal storage, and you can remove the SD card without affecting the system.

If you insert a SD card to your Samsung Galaxy S9, it'll start to put your photos and videos to SD card by default, rather than the internal storage.

If you want to move apps to SD card to release internal storage, you need to notice that not all of the Android apps can be moved to SD card. Whether an app can be moved to SD card or not is down to its developer or the phone manufacturer.
See also: How to Move Apps to an SD Card on Android (opens new window)
Best microSD Cards for Samsung Galaxy S9
If you're looking to add additional storage on your new Samsung Galaxy S9/S9+, SanDisk and the Samsung's EVO Select microSD cards are just great. There is nothing can be blamed and users can use them for years without any error.
Samsung EVO Select 64GB
Samsung's EVO Select microSD cards give you the advantage of ultra-fast read & write speeds of up to 100MB/s & 60MB/s. You can not only record video directly to the card, but also capture, store and transfer 4K UHD videos, photos, music and other large files effortlessly. You can purchase a Samsung EVO Select 64GB Class 3 microSDXC card for $23. And you may also get some discounts at Amazon if you're lucky enough (recently, I can buy this Samsung EVO Select 64GB SD card for only $19.99). This particular card even includes a full-Size adapter for use in cameras and laptop/desktop computers.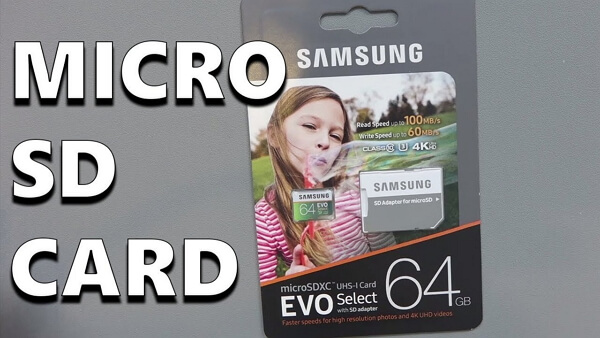 Sandisk Ultra 128GB
This is another microSD card that'll obviously improve your Galaxy S9's storage, and it features transfer speeds of up to 100MB/s, letting you to transfer up to 1200 photos in just one minute. The SanDisk Ultra with A1 can load and perform apps faster, which provides a better S9 experience. This 128GB microSD card is only about $38 on Amazon. And if you want add as much storage as possible on your Samsung S9, you can also choose its Sandisk Ultra 400GB Micro SD card for $200.
Samsung EVO Plus 256GB
If you're looking for a microSD card that will let you add up enough storage on your Samsung S9, the 256 EVO Plus is a very good choice for you. This card offers enough memory for up to 12 hours of 4K UHD video, 33 hours of Full HD video or 55200 photos. You get read speeds of up to 100MB/s and write speeds of up to 90MB/s with UHS-1 interface. The best part is its 4-Proof protection feature. These cards are water-resistant, temperature resistant, X-ray resistant and magnet resistant. You can get a Samsung EVO Plus 256GB for about $123 at Amazon store.
If you have any question about this post, please leave us a comment below!