When connecting an iPhone to PC via iTunes, you may find iTunes can't recognize the iPhone and there is an error message that said "Driver not installed. iTunes is waiting for Windows Update to install the driver for this iPhone" or "The driver required for this iPhone is not installed". How to get iTunes to recognize your iPhone when the iPhone XS Max/XR/8/7/6 driver not installed? Here are 3 methods to help you with the connection problem.

1. Use iTunes Alternative
If you cannot connect your iDevices to PC by iTunes, you may need another software for transferring data between iPhone and computer. DoTrans (opens new window) can transfer all kinds of files between PC and Apple devices(iPhone, iPad, iPod Touch). It is more stable and user-friendly compared with iTunes. Moreover, it supports transferring files between iPhone and Android (opens new window)as well as move things between two iDevices (opens new window) directly.
Step 1: Download DoTrans by clicking the button below and install it on your PC.
Free Download Buy with 20% off
Step 2: After finishing the installation, run iTunes and connect your iDevice such as iPhone or iPad to your computer. Tap "Trust" on your iDevice to get it detected by PCs.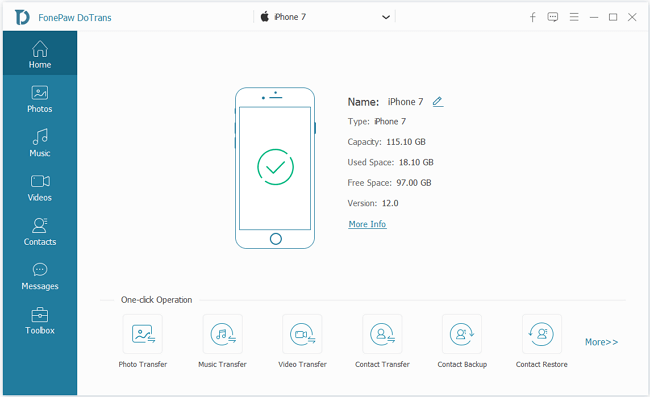 Step 3: On DoTrans, you can select a file type on the left side. On the right side, you can see the specific files in the category and preview them by double-click.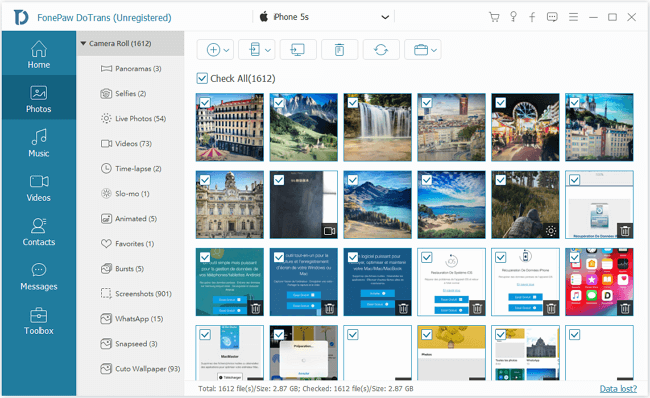 Step 4: To transfer the data from the iPhone to a computer, check the box before the files and click the "Export to PC" icon. The progress bar in the dialog window will show you how many items are successfully transferred.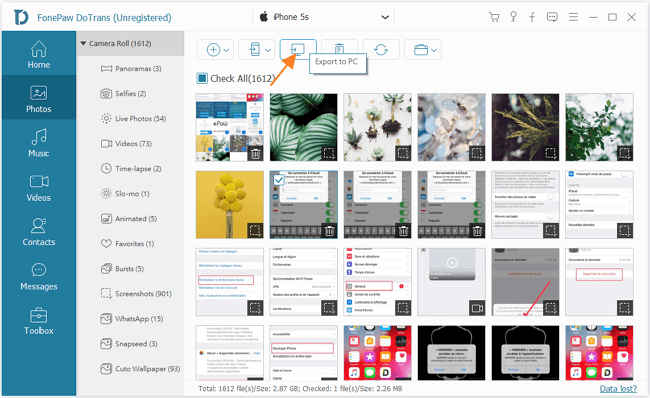 In addition, you can click the "Import to iPhone" icon to transfer data on your PC to your iPhone (opens new window).
Furthermore, DoTrans has many other functions. It can back up and restore the contacts in your iPhone or de-duplicating contacts. It can also convert HEIC image to JPG/PNG so you can view the photos out of iDevices.
It is very convenient for you to manage your iDevices by DoTrans.
2. Reconnect your iPhone, iPad to iTunes
According to the error messages, your iPhone doesn't show up in iTunes because the Windows system has not found the required driver for your iPhone. Reconnecting your iOS device to the computer may help fix this problem.
Close iTunes if it is running. Unplug iPhone from the computer and then plug it back. Once the iPhone is plugged back, Windows should begin to search and install the required driver for the iPhone or iPad.
Wait for a while and then relaunch iTunes to see if the iPhone, iPad is detected. If not, you can install iPhone driver manually for your iPhone XS/XR/8/7/6/5.
3. Install iPhone Driver to Windows
If iTunes still shows "iPhone driver is not installed waiting for windows update" or "the driver required for this iPhone is not installed" after you have reconnected the Apple device several times, it means that the Windows system cannot install the correct driver for your device automatically. You have to manually install the iPhone required driver.
Step 1: Connect your iPhone or iPad to your PC.
Step 2: Open Device Manager. There are 3 ways to do that:
You can search "Device Manager" in the Windows search bar;
Right-click the "Start Menu" and select "Device Manager";
Right-click the "This PC" icon and select "Manage".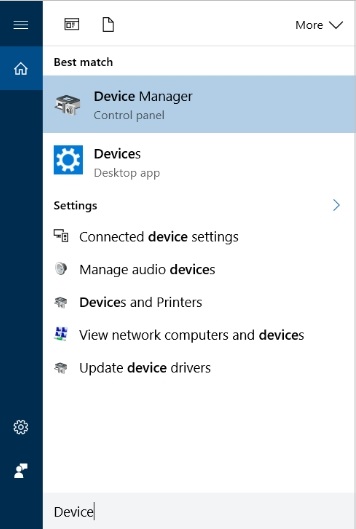 Step 3: In the window of "Device Manager", find "Portable Devices" and expand it by clicking it. Look for "Apple iPhone" and right-click it. Select "Search automatically for updated driver software" option and allow the system to install the iPhone driver.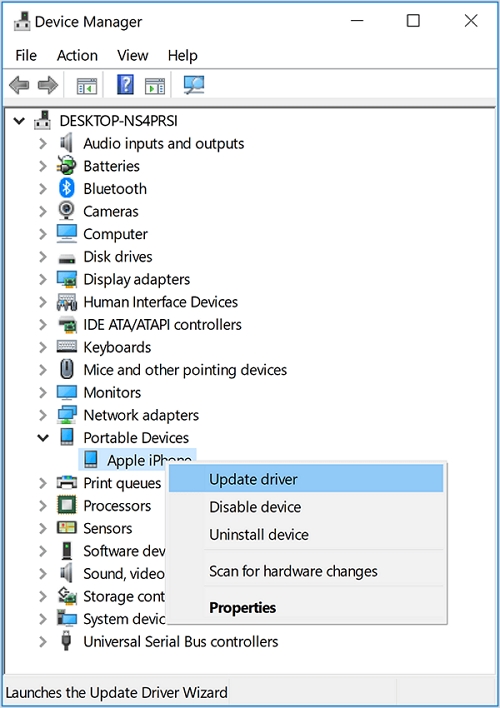 After installing the iPhone driver to Windows, reopen iTunes and see if it can detect your iPhone without the "driver not installed" error.
Has the error "iPhone Driver Not Installed" been fixed? If you still have a question, leave your comment below.