Uploading videos to YouTube can be frustrating work when it takes forever or the YouTube videos are stuck in processing/uploading. Many YouTube users have experienced this issue and are wondering how they can get their YouTube videos uploaded to YouTube faster.
In this post, I will talk about some possible reasons for this problem and then introduce some easy-to-handle methods for you to speed up YouTube upload time. Read on to get your solution.
Part 1:Why Does YouTube Take So Long to Upload
YouTube uploading time is influenced by a number of factors, among which the video file format and size, video resolution, internet connection, and upload traffic are the four important ones. If YouTube takes too long to upload your videos or your YouTube video is stuck at processing/uploading, you can check out the following issues.

1. Video file format and size
Check the format and size of the video file you want to upload. Many video sharing sites have upload limits, so does YouTube. To upload faster, learn about the YouTube supported formats and upload size limits (opens new window). Then use the recommended formats and reduce the video size if it is too large.
2. Video resolution
Videos with a higher resolution take longer to be uploaded. For example, a 1080p video will take longer to upload than a 720p video.
3. Slow internet connection
Check whether your internet connection is slow and unstable. The upload time is mainly decided by your network speed. Slow and unstable internet connection is one of the reasons why YouTube is uploading videos slowly.
4. Uploading videos at peak time
Certainly, when many people upload videos to YouTube at the same time, it is possible to get YouTube videos stuck issue. When you upload YouTube videos during a busy time, it might take longer to upload your videos.
Part 2: Tips to Upload to YouTube Faster
Now that you've figured out the possible reasons that could make YouTube upload videos slowly, how can you upload YouTube videos faster? Here are four troubleshooting tips you can use to cut down YouTube uploading time.
1. Compress videos with YouTube recommended formats
One of the simplest and convenient ways is to compress videos. Videos with YouTube recommended formats and a smaller size will take much less time to upload.
FonePaw Video Converter Ultimate (opens new window) makes uploading videos an easy task. It can help compress your videos to a smaller size without compromising the visible quality in the vast majority of cases. You can also use it to convert video files to MP4, MOV, WebM and encode them as H.264, the preferred video codecs on YouTube.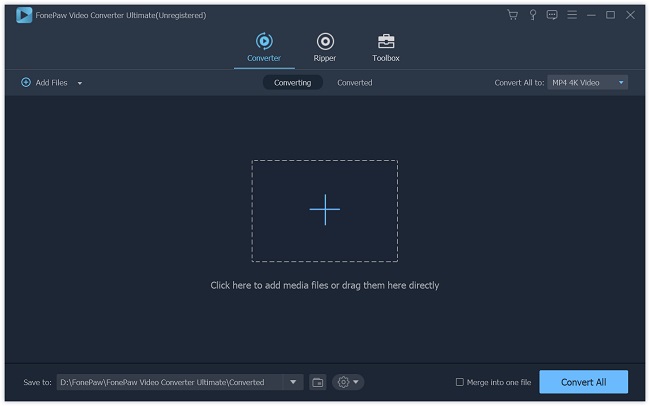 Besides, you are allowed to change the video specs such as aspect ratio, resolution, video bitrate, and audio format.
Free download the program and learn how to make your video smaller for uploading to YouTube by following the steps below.
Free Download Buy with 20% off Free Download Buy with 20% off
Step 1: Add Video(s) to the Program
Click the Add Files button to import a video. You can preview the detailed info of the video before making changes and compressing. Just simply right click the video, select the little "i" icon beside the video, and then you can check the bitrate, resolution, etc. of your video.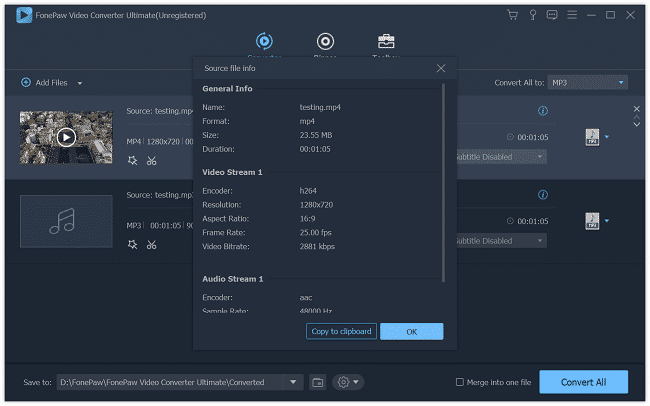 Step 2: Set Output Format
Under the Convert All to option, click the drop-down list and then select Video > MP4.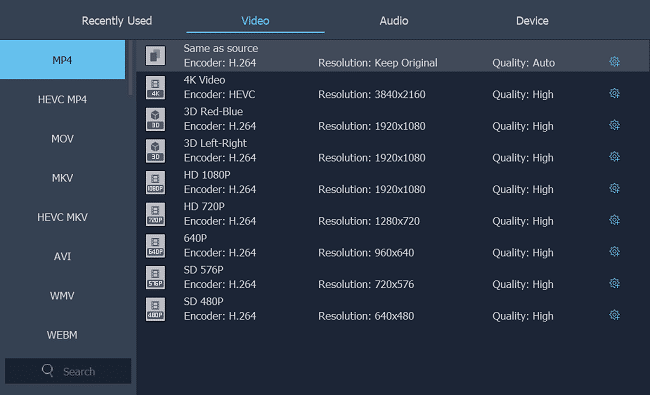 Step 3: Change Video Settings for YouTube
Click the Settings icon and you can see many options. Among them, Video Bitrate and Frame Rate are associated with video size and quality. Here, select a video bitrate and frame rate a bit lower than the original ones. Note that if you set the video bitrate and frame rate too low, the video quality will be compromised.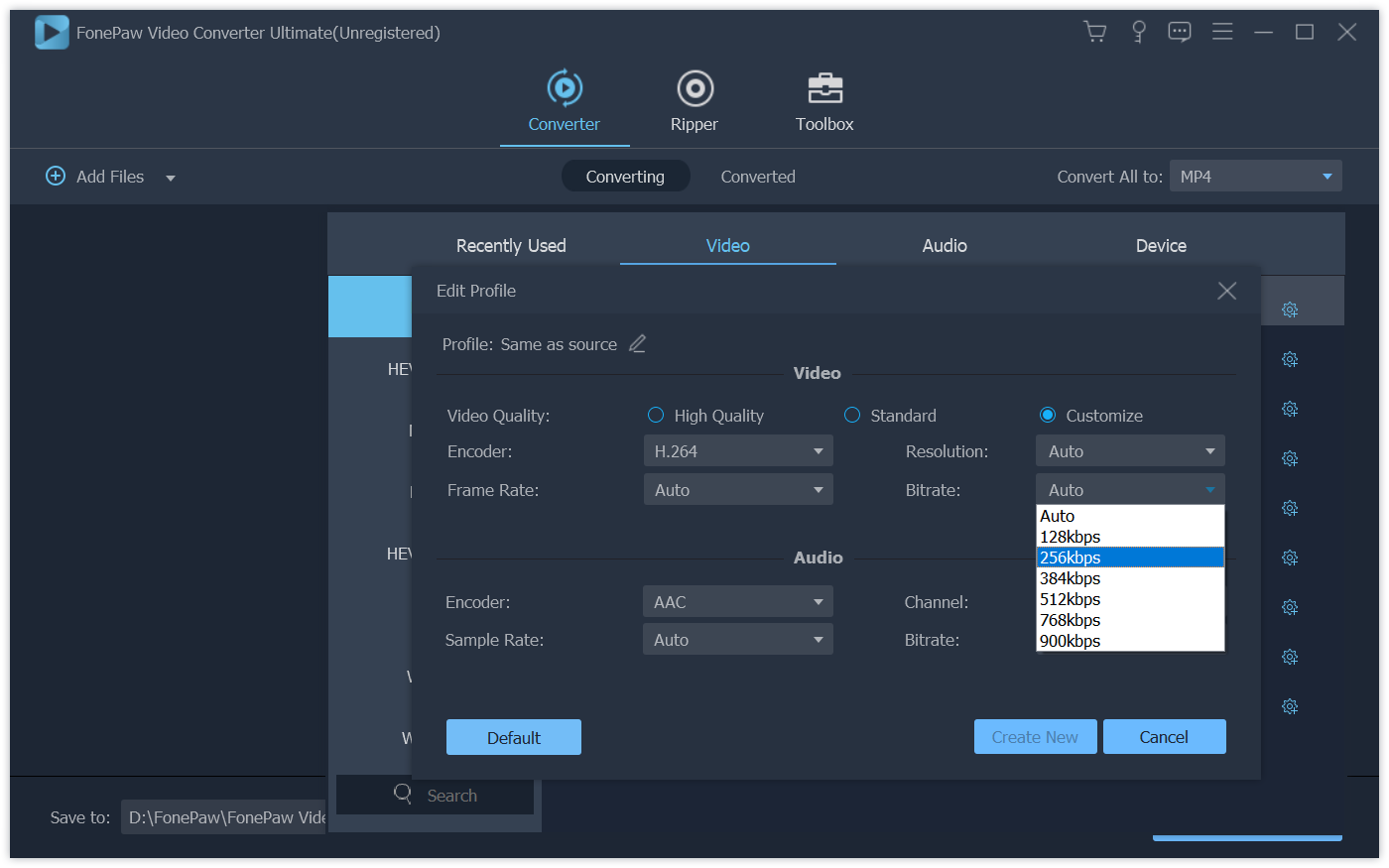 Step 4: Start Compressing Videos
After that, click Convert All to compress the video.
You May Like: How to Compress Videos for Email (opens new window)
2. Good internet connection for uploading
Make sure that your internet connection is fast and stable. Using a household's WiFi connection instead of a public WiFi network as it is not as stable as the former. Additionally, avoid downloading or loading other videos when uploading videos to YouTube. They will take away a chunk of the overall available bandwidth.
3. Upload to YouTube in a different way
Another way to upload videos to YouTube faster is by switching to another device or browser. For instance, if you upload videos slowly with the YouTube app on your iPhone, then you can transfer the video files to your computer (opens new window) and upload them on the YouTube website. If it is taking too long to upload with Safari, try other web browsers like Chrome and Firefox.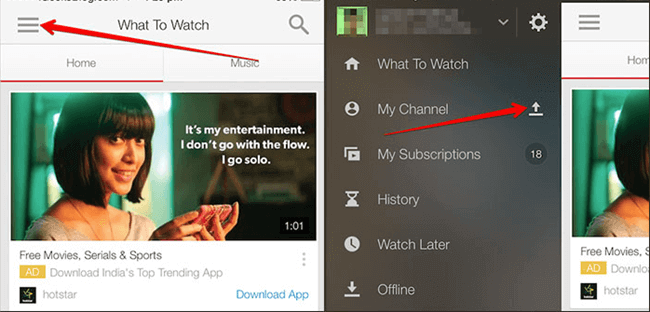 4. Avoid heavy upload traffic
Just as I mentioned in Part 1, heavy upload traffic also slows down YouTube video uploading. Your internet service provider takes much more time to upload a video to YouTube when you are uploading it at peak time. So try to upload videos at another time.
Part 3: What to Do If YouTube Videos Stuck at Processing or Uploading?
YouTube videos can be stuck in processing or uploading. For example, a YouTube video is stuck in the pending upload or stuck at 0%-99% uploading. Also, sometimes a video has been uploaded successfully but fails to process.
To solve the problem, you can try the following solutions:f
Stop the uploading process and use another browser or device to upload videos to YouTube. If YouTube videos stuck at processing or uploading on your iPhone using the YouTube app, stop it and then transfer videos to your computer and upload it to YouTube on the web with a computer. If the video can be uploaded to YouTube using Safari, then use Chrome or Firefox.
If you use the YouTube app on your phone to upload video files, you can try to uninstall the app and then re-install the app.
On your phone, go into Settings and tick off Wi-Fi only and tick on any network.
Share the video from the Photos app. Select videos from Photos appon your iPhone and then click Share > YouTube to upload videos to YouTube.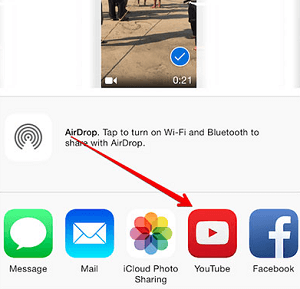 That's all about this post. And I believe you've got the workable method for yourself on uploading YouTube videos faster. If you have any questions about what mentioned above, leave your comments and we'll respond as soon as possible.