Generally, we would use .doc or .docx to mark items or write proposal but most of people would convert the .doc file into .pdf since PDF is easy to read and it will not change the style of the file even though you open it in different devices or apps. Besides, others cannot modify what you create, especially for the writers, which is good for copyright protection. However, the size of PDF is always larger than document, so sometimes people may tend to reduce the file size.
People Also Need:
How Do You Reduce the MB Size of A Photo? (opens new window)
PDF Recovery: How to Recover and Repair PDF Files (opens new window)
When You Need to Reduce the PDF Size?
Limitation of email attachment;
Transfer the PDF book to mobile to read but limited free space on phone;
The cloud storage only offers little free space to save files.
Reduce the Size of Your PDF Without Compromising Image Quality
FonePaw Online PDF Compressor (opens new window) is free to shrink your PDF down and keep the high quality of the file so that you can still preview the PDF in normal way. Do not need to install software on computer or mobile devices, and it can work on all browsers. Just with Wi-Fi, you are able to compress the .pdf files by up to 85%.
Step 1. Search FonePaw Online PDF Compressor to enter the homepage of the online tool. Or go into the page directly on FonePaw website.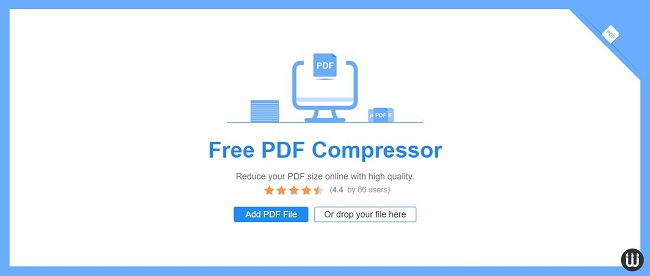 Step 2. Add files to the page. Before that, you can read some introduction in the page to know more about this tool. You can select .pdf file from computer or drag the files and drop on the area in the page.
Step 3. The file is being uploaded. Please don't close the window or click the Refresh icon when uploading. Otherwise, it will go back to the homepage and the process is interrupted.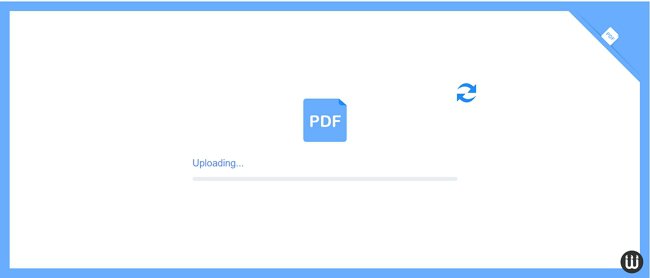 Step 4. After the PDF has been uploaded, the name of the file will appear and it will go into compressing process. Similarly, do not click the Refresh button to exit the operation.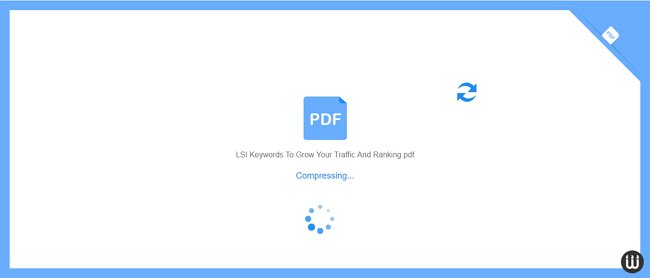 Step 5. As the compression is over, the result will come out with the percentage of the compression, the size of compressed file. Satisfied with it? Download the file to your computer and share the tool to your friends.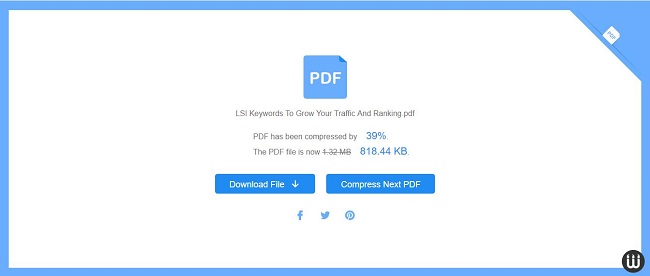 You can compare the original PDF and the compressed one. The size is well reduced and there is no difference between these two files in reading.

Conclusion:
Pro: don't need to install apps; easy to use; compress without compromising quality; work on all devices.
Con: depend on network