You may have to put multiple videos together to tell a complete story. But how do we merge videos together? Whether you want to merge videos in Windows 10, 8, 7, or combine videos on Mac, you can find a solution in this post.
# How to Merge Videos in Windows 10, 8, 7 - Icecream Video Editor
If you need to merge videos together in Windows 10, 8, 7, use Icecream Video Editor (opens new window), a simple tool to edit videos. In addition to combining videos and adding transitions, it can also combine the video and audio or rip audio off the video. What's more, it can clip, trim the video as well as add filters, text and make high quality and personalized video.
Download and have a free trial.
Step 1: Import Videos
Open Icecream Video Editor. Drag and all the videos you want to merge into Media Library.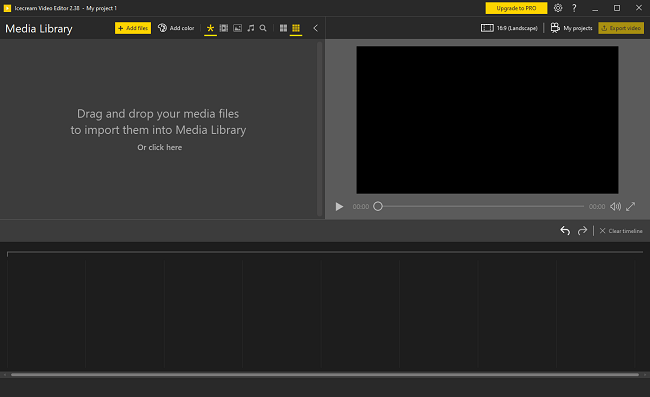 Step 2: Merge Videos in Windows
You can add videos to track by directly dragging the video to a track.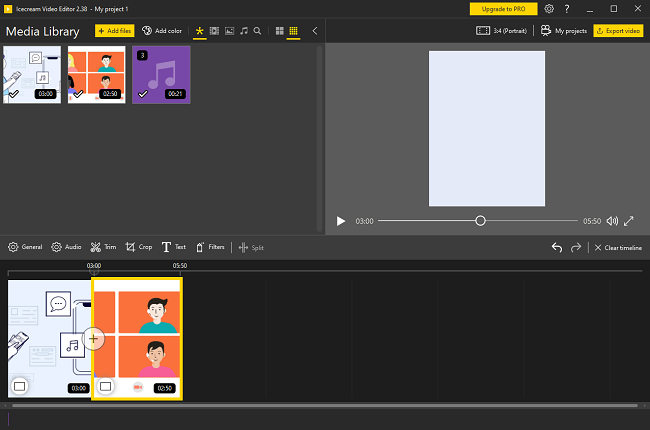 The videos are merged together automatically. Click the Play button in the preview window, you can preview the merged videos.
Step 3: Add Transitions to Merge Videos
You can add transitions to let viewers know the change between scenes. Icecream Video Editor offers various built-in transition effects (fade, spin, bounce, etc.) that you can use.
Click "+" between the two videos. Then you can see different cool transitions with concise diagrams.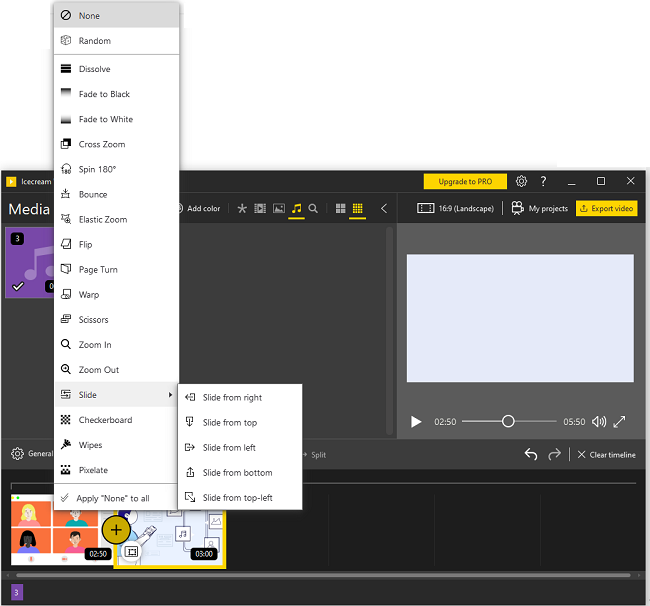 Pick one of the transitions and pull it to the joining of two video clips. You can preview the transition effect in the preview window.
Step 4: Export Merged Videos
You can also use Icecream Video Editor to further edit the combined videos, such as cut out the unwanted part of the videos, add title/subtitle, add background music, rotate or crop the videos.
Once you think the video is satisfying, click the Export video button to save your video locally to your Windows PC. Multiple formats are available.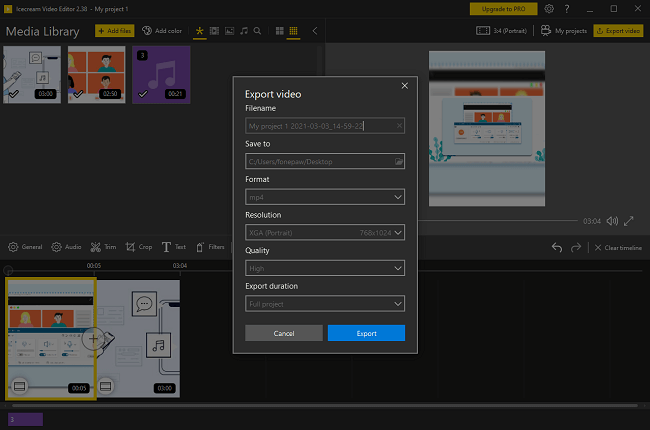 # Combine Videos on Mac - VLC
If you need to combine videos on Mac, you can use Apple's video editing tools - iMovie or Final Cut Pro. But if you have a VLC media player on your Mac, this player can also be used to merge videos. Merging videos with VLC is very simple, although you won't be able to further edit the combined video with VLC as you do with a video editor. Follow the steps below.
Step 1: Launch VLC media player.
Step 2: On the top left corner, click on the Media menu, and select Open Multiple Files from the drop-down menu.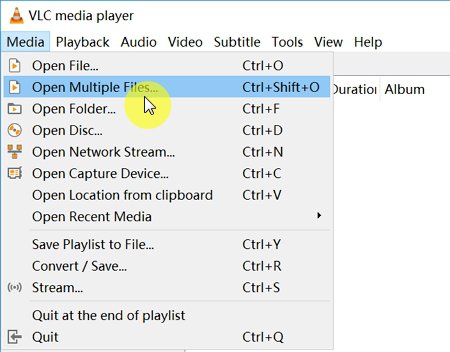 Step 3: Then a window pops up where you can go to the File tab and then click on Add to add the videos you want to merge with VLC. The videos must be added in the order that you want them to play.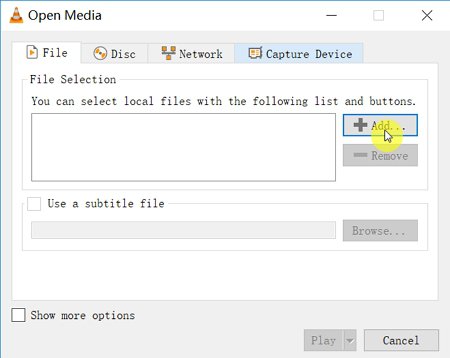 Step 4: Click the Play button. Then go to Media > click on Convert/Save. Click the Convert/Save button again to save the merged videos in a selected location.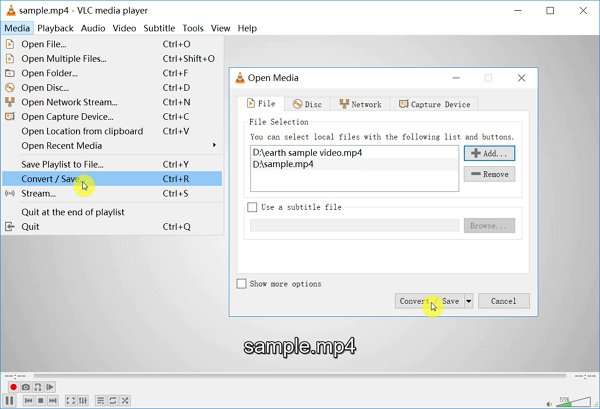 # Merge Videos Online - YouTube
Some of you may want to merge videos online. For example, you have uploaded multiple videos to YouTube and want to merge videos directly from YouTube.
YouTube video editor used to let you merge videos online. However, YouTube has retired the video editor in 2017. If you would like to merge videos on YouTube, check How to Combine Videos on YouTube (opens new window).
All the above are the ways to merge videos into one. Does this passage help? Click Helpful if you find this post helpful.