After you have bought a new iPhone XS/XR, what about the TV shows stored in your old iPhone? There are so many TV shows that it's very inconvenient to transfer TV shows from iPhone to iPhone.
Want to share the new episode of the Walking Dead with your friends under the circumstance of no Wi-Fi?
Have you ever been in trouble with these kinds of awkwardness? Follow simple steps on this page and address all these awkwardness in a short time!
FonePaw DoTrans (opens new window) provides you with convenience. It enables you to transfer TV shows from iPhone to iPhone with just some clicks, for example, from iPhone 6s to iPhone XS/XR. It will be far faster than you use Bluetooth to transfer TV shows to another iPhone. Download FonePaw DoTrans for iOS, follow the steps below, and have a try!
Free Download Buy with 20% off
# Share TV Shows Between iPhones
Step 1. Connect both iPhones to computer
Please download and install FonePaw DoTrans for iOS first, and then launch the program. You need to connect both of your iPhones via USB cable to start the steps one by one. After a while, you can see the names of your devices on the top sidebar. Select the target phone as the source device.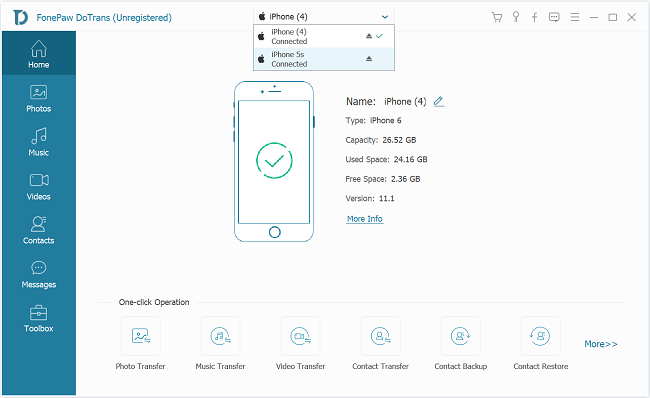 Step 2. Go to "Videos" > "TV Shows"
There is a sidebar on the left. All your stored TV shows are displayed in "Videos" so please select it. Then, choose "TV Shows" to begin transferring. If you are not sure about whether the TV show is the one that you want to copy to the new iPhone XS, you can check its info or watch it to confirm.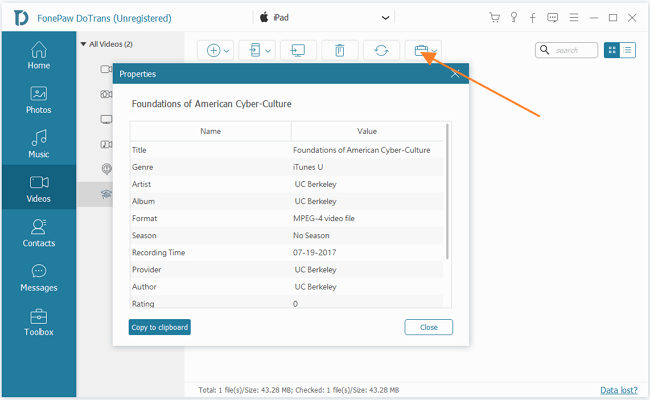 Step 3. Select files and export to another device
You can select one or more TV shows you want and click on "Export to Device" icon to choose the destination phone's name. There will be a pop-up to prompt you that your files are being transferred to another device. Once the process done, there will be another pop-up showing that item(s) exported successfully.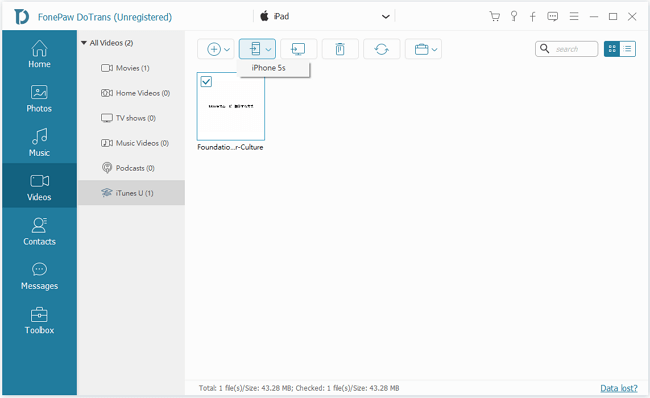 Tip: If the file that you tend to transfer to another device is encrypted, you will view the pop-up below and please enter the password to unlock it.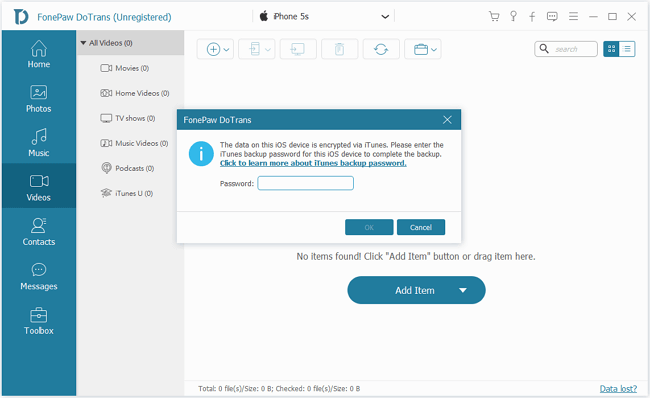 How easy and convenient it is! More than just transferring TV shows from iPhone to iPhone, FonePaw DoTrans (opens new window) allows you to add TV shows to your iPhone or delete those unwanted with simple steps as well. Furthermore, it can transfer contacts (opens new window), music, photos (opens new window), etc. from iPhone to iPhone. Heartbeat is not as good as action. Just give FonePaw DoTrans a try! If the solution is helpful for you, welcome to share with your friends! If you have better advice, welcome to leave your comments below as well!