As the new iPhone models offer upgrades in design, hardware performance, and innovative features, many people are considering upgrading their old iPhones to the new model. Against this backdrop, message migration is inevitable.
Considering Apple offers various methods for synchronizing data, this article sorts out several convenient and secure methods with top iOS transfer software for importing text messages from iPhone to iPhone. If you want to know which method suits you best, scroll down and check the following introduction.
How to Transfer Messages to New iPhone Without Backup/iCloud
As we all know, when it comes to transferring data between iPhones, you may typically think about iTunes or Finder for backup and transfer, or iCloud for data synchronization. This is also the case for transferring Messages. However, these two methods not only take time but also do not allow selective file transfer. In this case, instant file transfer tools have come in handy.
FonePaw iOS Transfer is one of the instant file transfer tools you can count on. Exclusively designed for iPhone, this full-fledged program offers two distinct and simultaneously usable connection methods: USB cable and WiFi. This means you can bypass the intricacies of creating backups and seamlessly retrieve and move messages from from old iPhone to new iPhone
Better still, the preview feature of FonePaw empowers you to select and transfer messages only what truly matters to you. And thanks to ultra-fast transfer speed, you can transfer messages to new iPhone in a few seconds.
Free Download Buy with 20% off Free Download Buy with 20% off
More Amazing Features to Explore
Compatible with Windows and Mac both.
Support multiple transmission formats.
Support data transfer and backup of third-party mobile applications.
Built-in toolbox with powerful tools.
Contain iTunes functionalities - sync backup, view files in iTunes, and locally manage data on your iOS device.
Coming with an intuitive UI, FonePaw iOS Transfer is user-friendly. Therefore, there are no barriers to using it. Now let's dive into the detailed steps and see how to transfer messages to the new iPhone without iCloud and backup.
Step 1. Free download and install FonePaw iOS Transfer on your computer. Launch it and connect two iPhones to the computer via two USB cables.
Free Download Buy with 20% off Free Download Buy with 20% off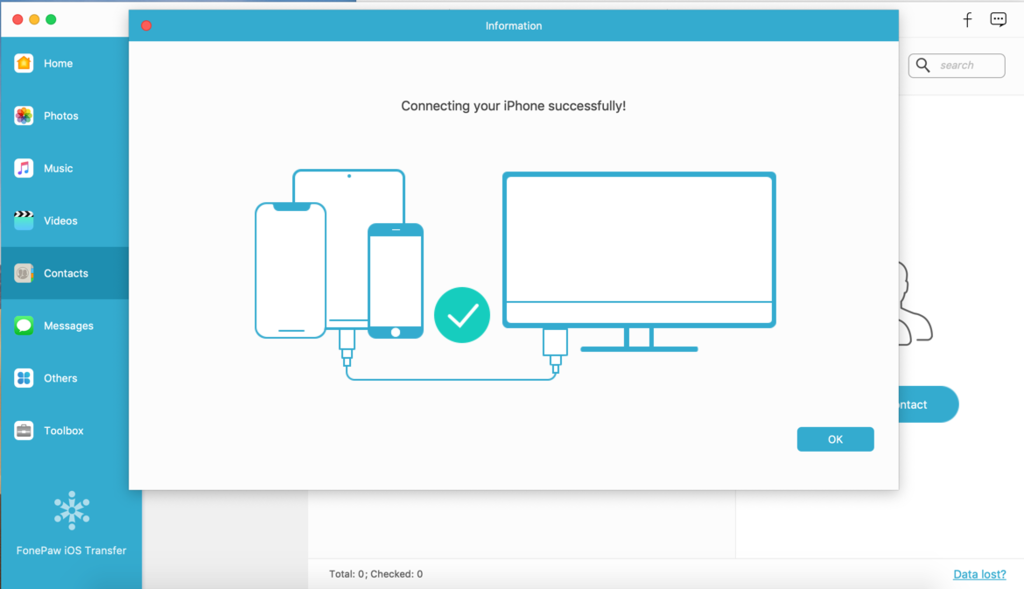 Step 2. When your devices are detected, choose the old iPhone as the source and check the information displayed on the screen.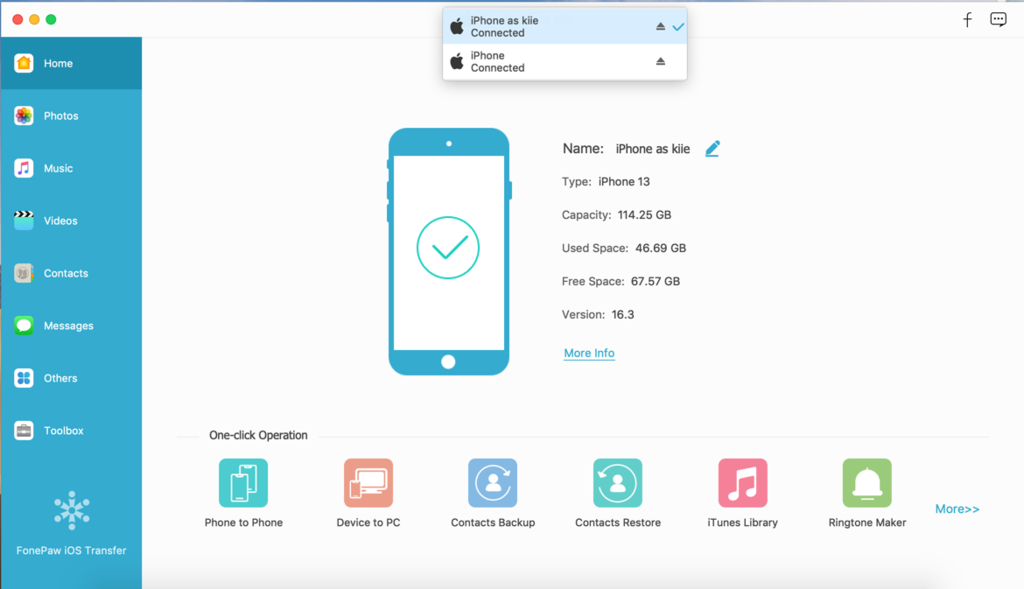 Step 3. Click "Messages" from the left sidebar. Then you'll see all the messages on the right side. Preview and choose the messages you want to transfer.
Step 4. Click the "Export to Device" button at the middle top and select the format you want to export to new iPhone 15/14/13/12. Then it will start to transfer messages quickly.
Free Download Buy with 20% off Free Download Buy with 20% off
How to Import Messages to New iPhone Using iCloud
Using iCloud to synchronize messages from your old iPhone to your new iPhone is also a good option as it is one of the official ways. With a simple backup, you can get all the messages to your new device. In addition to messages, iCloud can also transfer photos from iPhone to iPhone.
However, it's important to note that all messages will be uploaded to the cloud with one pack, meaning that you can't selectively transfer what you want. Besides, this method is best applied on the new iPhone. If you've already set up the iPhone, you need to erase it before you use the following steps.
Step 1. Firstly, take a backup of your messages on the old iPhone to the cloud. Go to Settings > iCloud > Backup and enable the "iCloud Backup" option. Then, turn on your new iPhone and set it up until you see the "Apps & Data" screen.
Step 2. Choose "Restore from iCloud Backup" and sign into iCloud with your Apple ID and password.
Step 3. Complete the rest of the onscreen setup steps. Messages will sync to your new device automatically.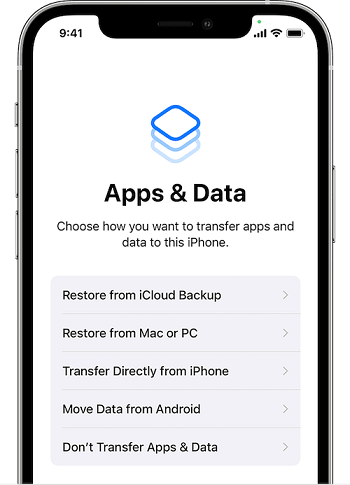 Note:
Keep in mind that iCloud offers 5GB of free storage. Beyond this allocation, you may need to subscribe for additional storage. Therefore, it is still recommended to consider FonePaw iOS Transfer as a seamless solution.
How to Get Old Messages on New iPhone via iTunes/Finder
If you've already set up your new iPhone, you can try to use iTunes or Finder to retrieve old messages on your new iPhone. While iTunes is compatible with Windows (requiring a download), Finder serves as the default program for Macbooks. Despite this difference, both platforms offer similar functionalities, facilitating data backup and restoration.
However, it's crucial to understand that using iTunes or Finder to restore your new iPhone from a backup might lead to the overwrite of existing data on the new device. This process replaces the current content with the backed-up content from your old iPhone. What's more, they do not offer the flexibility of selectively transferring specific data types, such as messages. So if you want to overcome this limitation, try the best iTunes alternative, FonePaw iOS Transfer, which allows you to preview and choose the data you wish to transfer.
Here is how to transfer messages to the new iPhone after setup exemplified by iTunes.
Step 1. Download and install iTunes on your Windows PC. Connect your old iPhone to the computer using a USB cable.
Step 2. Open iTunes and select your device when it is recognized. Choose the "Backup Now" option to create a backup of your old iPhone's data, including messages.
Step 3. Disconnect the old iPhone once the backup is complete.
Step 4. Now, plug in your new iPhone and click "Restore Backup" in the "Summary" section. Choose the latest backup that contains the messages you want to transfer and click "Restore" to initiate the process.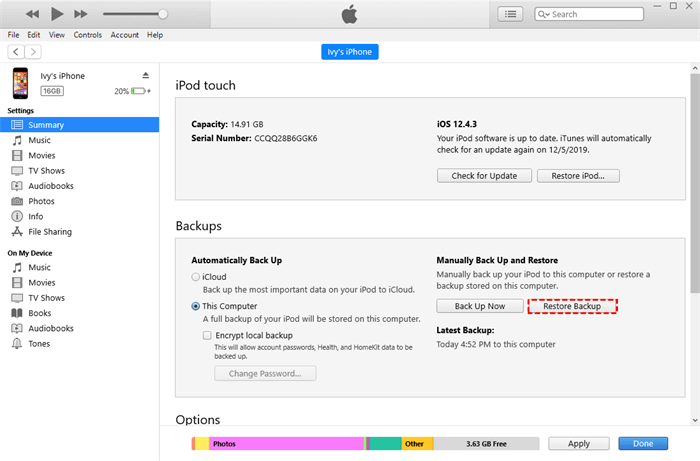 How to Sync Messages to New iPhone Without Computer
If you don't have a computer nearby or you prefer to transfer data between iPhones without a computer, consider the following two methods: Quick Start and Airdrop. While they're convenient to operate, they also come with some limitations. Continue reading this article and see if you mind those issues.
Method 1: Quick Start
Quick Start is a remarkable feature during the setup process which can get your settings, apps, messages, and other data from your old iPhone onto your new device with seamless operation. It harnesses the power of direct Wi-Fi connections and secure verification to migrate your data seamlessly. It is particularly useful when you're upgrading to a new iPhone or iPad. Here is how it works.
Step 1. Connect two iPhones to Wi-Fi. Place the new iPhone near your current device.
Step 2. Follow the onscreen instructions to set up your new device. When you see the "Quick Start" screen on the new iPhone, you'll get a prompt on the old device.
Step 3. Click "Continue" on the old iPhone and then scan the animation on the new iPhone screen.
Step 4. Enter the passcode of your old device and continue the setup. Keep two iPhones near each other until the transfer finishes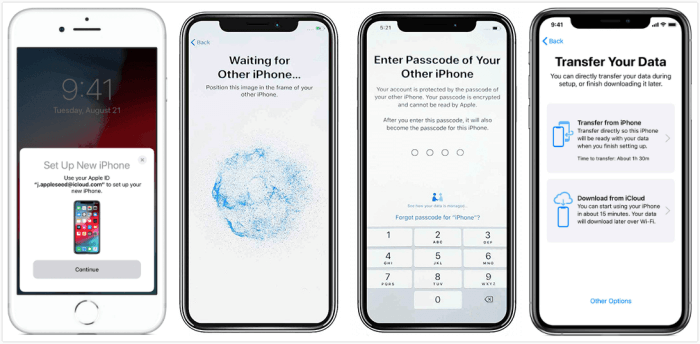 Method 2: AirDrop
The second method that you can use to transfer messages to a new iPhone without a computer is AirDrop. It is a native feature of Apple, designed to simplify and expedite the process of sharing files, photos, and more between compatible devices. AirDrop is similar to Bluetooth to some extent. Thus, it is only suitable for transferring a small number of items. When importing too much data, it will take a long time to go. Check the steps below and see how to airdrop messages from iPhone to iPhone.
Step 1. Scroll down to the Control Center and turn on Wi-Fi and Bluetooth on both iPhones. Then, enable AirDrop and set AirDrop on two iPhones to receive from "Everyone" or "Contact Only".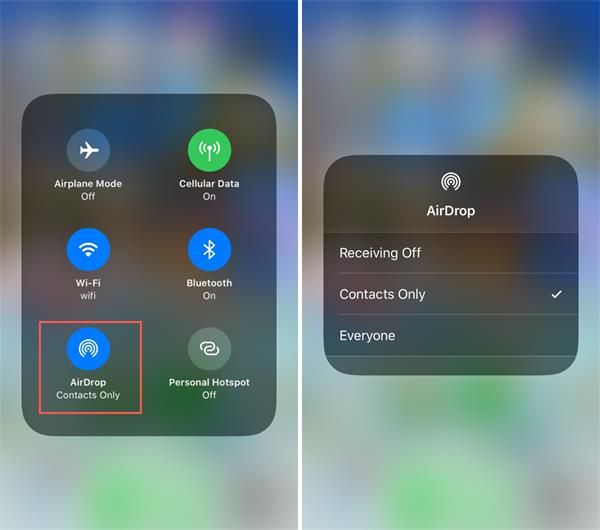 Step 2. Open the Messages app on the old iPhone and then select the messages you want to transfer.
Step 3. Go to the share icon and choose AirDrop. Then select the new iPhone as the target device.
Step 4. Accept the incoming messages on the new iPhone to receive your messages.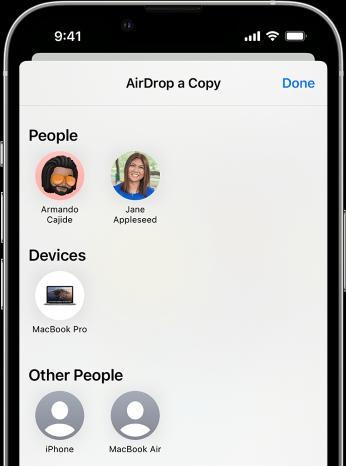 FAQs About Transferring Messages to New iPhone
How to Transfer WhatsApp Messages to New iPhone?
In fact, the official Apple methods mentioned above can transfer WhatsApp messages. But they only offer one-or-none options. Once you enable them, all messages or all data will be transferred without selection. If you want to preview and choose a specific message you like, FonePaw iOS Transfer is a better option. With it, you can preview all details before confirming and selectively choosing the data you want.
Why are My Messages not Transferring to New iPhone?
As you embark on the journey of transferring your messages to a new iPhone, certain situations might arise where the process doesn't proceed as expected. Understanding these potential roadblocks can aid in finding effective solutions for a seamless transfer.
If you transfer Messages to new iPhone with iCloud:
1. Both iPhones are not signed in to the same iCloud account.
2. iCloud settings don't enable sync Messages.
3. iCloud storage space is insufficient.
If you transfer Messages to new iPhone without iCloud:
1. You don't transfer with the right steps.
2. Both iPhones' connectivity and compatibility are in issue.
Conclusion
With various methods at your disposal, you can now seamlessly move your messages to your new device. While official methods provide convenience, they can't bring the optimal experience due to limitations like insufficient storage, no selective option, low transfer speed, etc.
FonePaw iOS Transfer stands out as the best solution for moving messages to new iPhone. It offers flexible options, allowing you to preview and selectively transfer messages. Aside from iPhone to iPhone, it can also achieve cross-platform transferring like Android to iOS. There are many other highlights of this software that are worth trying.
Free Download Buy with 20% off Free Download Buy with 20% off