Windows Media Video (.wmv) is one of the popular video file formats on Windows, but when trying to play WMV files on Mac, you may get a compatibility issue. If you have trouble in opening or playing WMV files on Mac. Here are the solutions.
# 1. Will QuickTime Play WMV Files?
QuickTime might be your first choice when it comes to play videos on your Mac. However, if you play .wmv video on Mac with QuickTime Player, you will get an error message "The document (filename) .wmv could not be opened". QuickTime can't play WMV videos, which are encoded with Microsoft propriety codec.
Unfortunately, you cannot use Windows Media Player to watch .wmv files on mac as well, for Microsoft has already stopped supporting and updating Windows Media Player for Mac OS X.
So how on earth can you play .wmv files on Mac? There are 2 options. One is to convert WMV to other formats, such as MP4, MOV, which can be supported by media players on Mac; the other is to install a WMV player on Mac.
# 2. Convert WMV to MP4 on Mac
With the help of FonePaw Video Converter Ultimate, you can easily and quickly convert WMV to QuickTime understandable formats like MOV and MP4. Moreover, besides WMV, this software can convert between almost all popular video formats. MP4, AVI, FLV, MTS, MKV, M4V, 3GP can all be converted to QuickTime supported formats. Once the files are converted, you can watch them with your Mac (QuickTime), iPhone, iPad or edit the MWV files with iMovie, Final Cut Pro, etc.
Free download the trial version of the program and follow the steps below to convert WMV to MP4 on Mac.
Free Download Buy with 20% off Free Download Buy with 20% off
Step 1: Add WMV files After launching the program, click "Add File" to add WMV files to the converter. Batch conversion is supported.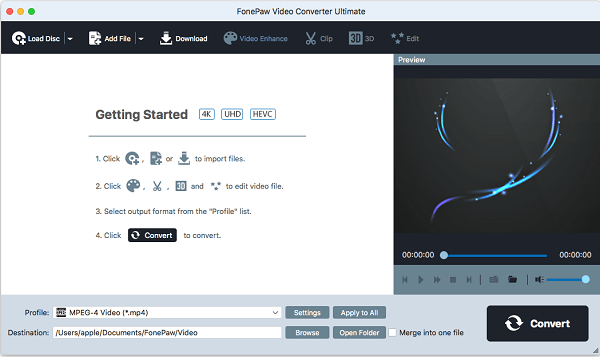 After the .wmv file is added to the app, you can play this .wmv video on the Preview window on the right side.
Step 2: Set the output format To play WMV files on Mac successfully, you can just choose MOV as the format from Profile > QuickTime Movie Format. Or choose MP4, the most widely-used video format.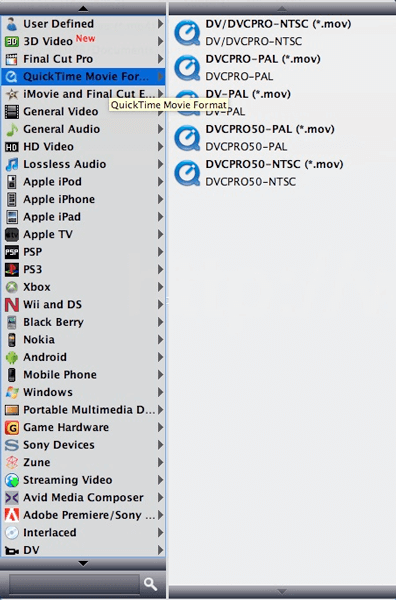 Note: The application includes a group of presets that simplify the process of choosing output settings. If you want to convert WMV files exclusively for any of the devices listed in the preset list, simply click on that device.
Step 3: Start the conversion When all the settings are done, press the "Convert" button to convert WMV videos on Mac for playing.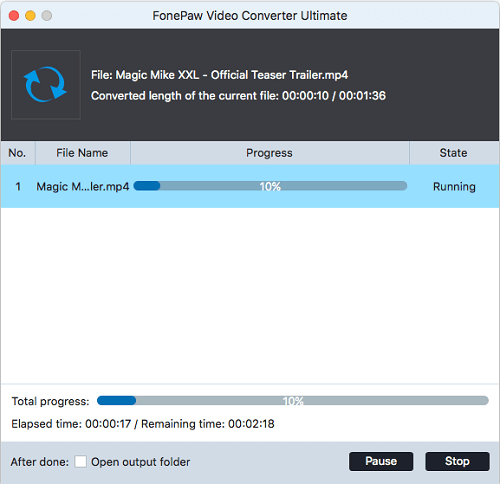 # 3. WMV Player for Mac
VLC
VLC is a free media player which supports almost every video format (MPEG-2, MPEG-4, H.264, MKV, WebM, WMV, MP3...). Besides, it is a cross-platform media player, compatible with many different operating systems including Mac OS X, Windows, Linux, etc. As a completely free app, it guarantees good user experience by making sure that there is not spyware, ads or user tracking. So if want to open .wmv files on Mac, VLC is a good choice.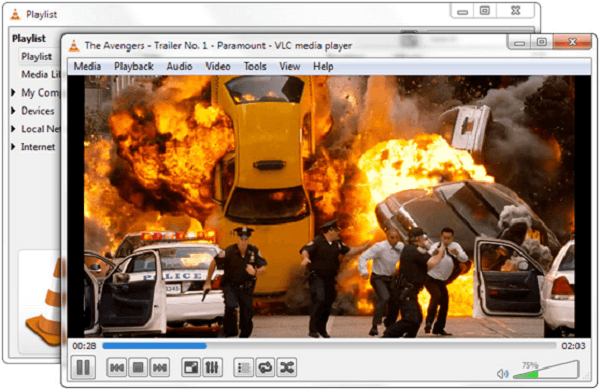 Flip4Mac
Flip4Mac is not a media player but actually a set of component designed for OS X. If you download Flip4Mac component and install it to your Mac, although you will not find the component on your desktop or somewhere else, but indeed it works and enables your QuickTime to play .wmv files automatically without launching extra programs. But the limitation is that it only applies to WMV and WMA formats, so maybe it's less useful than apps like VLC which can support all many different video formats. Note: Flip4Mac now supports only Mac OS X 10.6.8 thru 10.11.6, so this method doesn't apply to macOS with higher version.
MPlayerX
Another useful tool for you to play .wmv files on Mac is MPlayerX. Similar to VLC mentioned above, MPlayerX basically can handle any media format in the world; besides, it doesn't require extra plug-ins or codec packages. MPlayerX also allows you to use pinch, tap or swipe to control the playback, so you don't need to remember so many hotkeys and MPlayerX will follow your gestures. What's more, MPlayerX will convert the encoding method of subtitle file automatically, including Latins, Eastern Asian languages, Arabic, etc. So try using MPlayerX to play .wmv files and it will not disappoint you.