Using NFC (near-field communication) and Bluetooth, Android Beam is a useful feature that can transfer photos, videos, contacts, webpages, YouTube URLs, and more from device to device by putting the two devices back to back. It makes files transfer extremely simple for two devices that are physically next to each other, but things happen that Android Beam just stops working on some Samsung Galaxy, LG or Pixel devices.
"I was trying to beam pics from my S6 phones to my wife's Pixel 2 XL. Both devices are NFC supported. I can hear a sound when the phones are touched but no "Touch to Beam" notification. How can I get Android Beam working again?"
"I have a lot of NFC tags but my Pixel 3 failed to recognize any of these tags whether they are written or blank."
If you have trouble in using Android Beam to transfer stuff or are unable to connect to other NFC devices, follow the tips below. Here are 5 tips on troubleshooting Android Beam not working on Samsung, Pixel, LG, Nexus and more.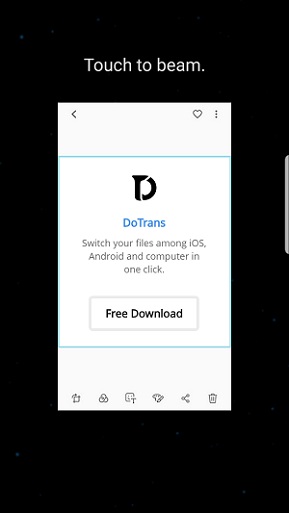 ---
A More Stable Way to Transfer Android Files - FonePaw DoTrans (opens new window)
Transfer files without network connection or Bluetooth;
Move large files, photos, videos, contacts, etc., from Android to Android

(opens new window)

, Android to iPhone without any limit;
One-click data migration: connect two or more devices, select data, click Transfer to move the data to the target device in a blink.
Free Download Buy with 20% off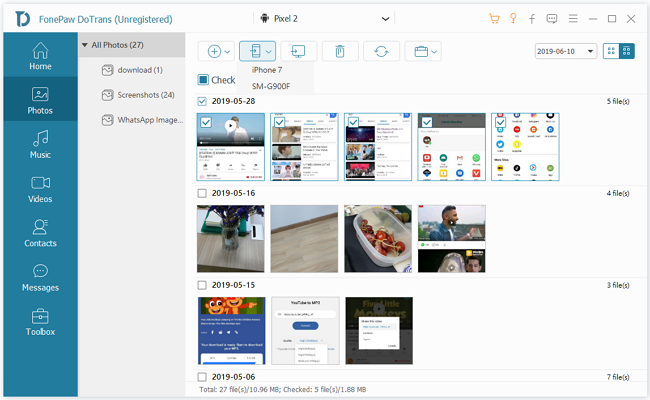 ---
Use NFC Supported Devices
NFC hardware is not integrated into every Android device, in fact, most mid-range to high-end smartphones, such as Samsung Galaxy S10/S9/S8/S7/S6, Pixel 3/2, have NFC hardware, while low-end smartphones often lack for NFC support. Therefore, before you start to use Android Beam to share files, make sure both your and the other person's Android phone are NFC-capable.
You can easily find out whether there are Android Beam and NFC on your device by the following steps.
Step 1: Open Settings.
Step 2: Under Wireless & Network, tap More.
Step 3: You should see the "NFC" and "Android Beam" if the device has NFC support.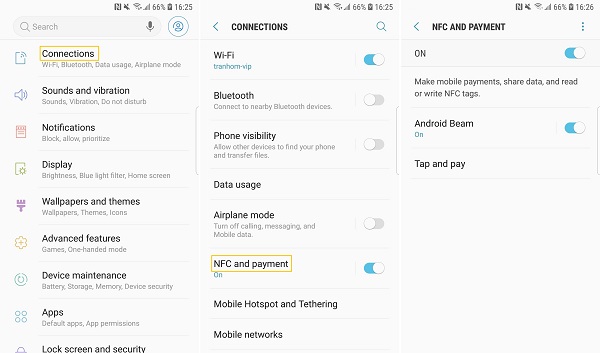 Tip: Android Beam is no longer available on Android 10
Google has removed the Android Beam feature from its system since Android 10. If your device is just updated to the version of Android 10, you can still find the NFC option from Settings > Connected devices, but Android Beam option is missing, and this is probably why you Android Beam file transfer is no longer working on your device.
Make Sure NFC and Android Beam Are Turned On
If you are sure that your smartphone has NFC support, you should also check if both NFC and Android Beam options are toggled on in your device if the feature suddenly stops working. As stupid as it may sound, sometimes you might have unintentionally turned off the NFC or Android Beam option or the options are automatically off after an Android update.
Go to Settings > Connections(Wireless & Network) > NFC and turn on both NFC and Android Beam options.
Use A Battery with NFC on Your Phone
Do you recently replace the battery on your smartphone? The battery has things to do with Android Beam as the NFC antenna is integrated into your battery. If your device is just switched to a battery with an NFC antenna, you should find that Android Beam is not working after the battery replacement. Or if your battery no longer works as expected, getting a new battery with NFC support is also one way to go.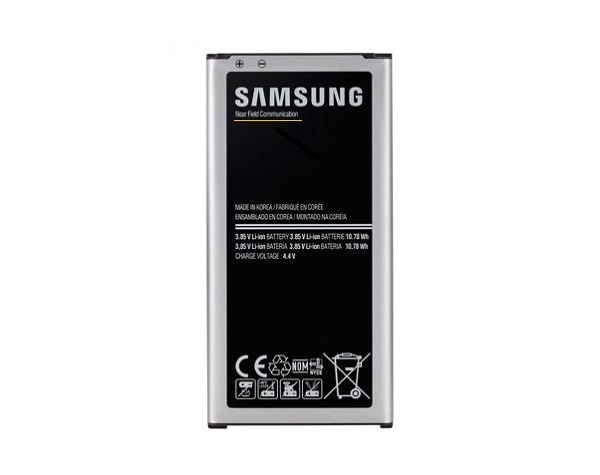 If you have the original battery of your phone, troubleshoot your Android Beam problem with the tips below.
Beam Files in Safe Mode
Booting into Safe Mode can keep your NFC files transfer from the interruption of third-party apps, which gets Android Beam working again for some users.
To enter Safe Mode on Android device(Android 6.0 or above):
Step 1: Press and hold the Power button.
Step 2: Long press Power off.
Step 3: Tap Safe mode.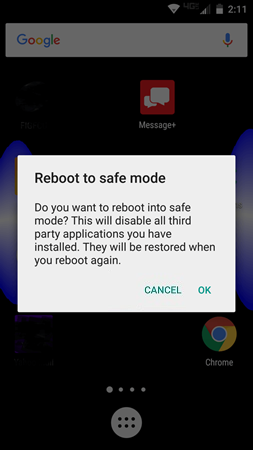 Now place the two smartphones back to back and move them around on the back and try to Android beam files again.
Clear Cache Partition
Clearing cache partition in Android recovery mode may help to fix the glitches that stop Android Beam from working.
Step 1: Put your phone into recovery mode: turn off the device and press the Volume Up + Home + Power buttons simultaneously.
Step 2: Select Clear cache partition and then reboot your device.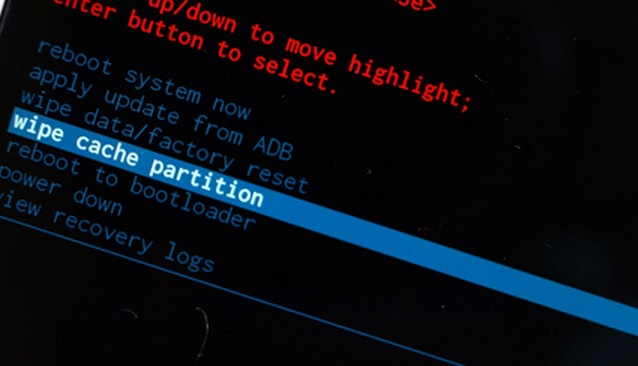 Now check you can use Android Beam now.
Get Android Update
It's likely a bug in the current Android system that prevents Android Beam from working properly. Go to Settings > Software Update and check if there is a new Android update available. If there is, get the update. Many users have reported that their Android Beam problem is gone after an update.
If Android Beam is still not working on your device, it is time to get another way to transfer your files. FonePaw DoTrans (opens new window) is a more stable solution in transferring Android files to Android phones, iPhone, iPad, computers as it uses USB connection. Large files that are not supported by Android Beam can be transferred smoothly via DoTrans. Have a free trial right now.