Rooting an Android is equivalent to jailbreak of an iDevice. It is a means of unlocking the operation system and authorize it more permissions. For instance, if connection fails when trying to recover deleted data from mobile phones (opens new window) with FonePaw Android Data Recovery (opens new window), you can fix this issue by rooting phones. Certainly, it is not the sole advantage of rooting. Read on and know more rooting. By the way, turn on your phone and try to root it with the methods we recommend.
Note:
Verizon and AT&T have locked the Bootloader in Android, leading to difficulties in rooting Android and possibilities of bricking the device. So the solution we offer below may not works on Android manufactured by Verizon or AT&T and it is better not root your phone with this method.
Prompts before Rooting Android Phones
Rooting will void the warranty of your Android phone. If your Android phone is still under a long-period warranty, consider carefully before you act.

If you follow the rooting steps strictly, your Android phone won't be bricked. So don't worry.

Safe as rooting usually is, I cannot guarantee that it is 100% safe due to some unexpected mistakes and accidents. Situations listed can lead to a failure and even danger to your Android phone. For example, disconnection between Android device and the computer during rooting, Android phone getting powered off due to low battery, and mistaken operations.So I strongly recommend you to backup your Android files, photos and contacts for example, before conducting the rooting.

You can use FonePaw Android Data Recovery to recover deleted lost files from a rooted Android. Additionally, you are allowed to remove applications preinstalled in your Android phone by carriers and manufacturers, relieve your phone memory, and so on.
Root Methods Recommended - Root with Pingpong Root
1. PingPong Root( S6/S6 Edge Android 5.0.2 OC3/OE2 Only):
PingPong Root, especially designed for S6/S6 Edge, is a root expert that allows you to root Galaxy S6/S6 Edge with the simplest steps.
Step 1: Check the Models Supported
The list below displays all Android devices supported by PingPong Root. Check whether your phone is compatible or not. Move to step 2. Otherwise, turn to other root tools. Note that you can go to "Settings" > "About device" and check your device version.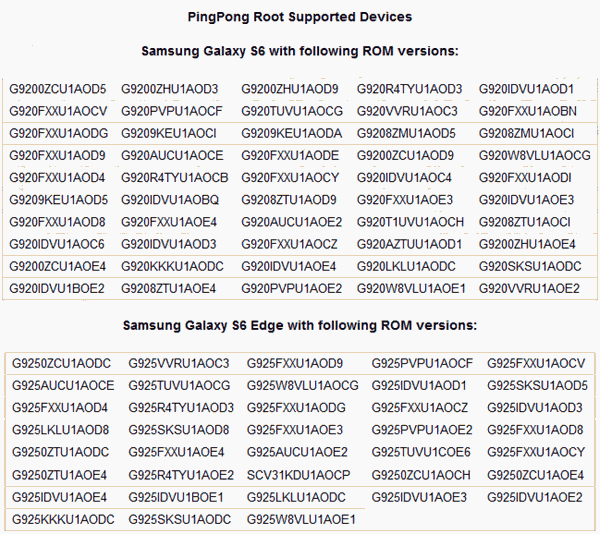 Check the Models Supported
Step 2. Install PingPong Root and SuperSU
Download PingPong Root and install the program on your Galaxy S6/S6 Edge. Then download SuperSu which is for app management.
Step 3. Root Galaxy S6/S6 Edge with PingPong Root
Activate PingPong Root on your phone. Touch the "Get root" button. When rooting is done, press "OK" and reboot your Android immediately.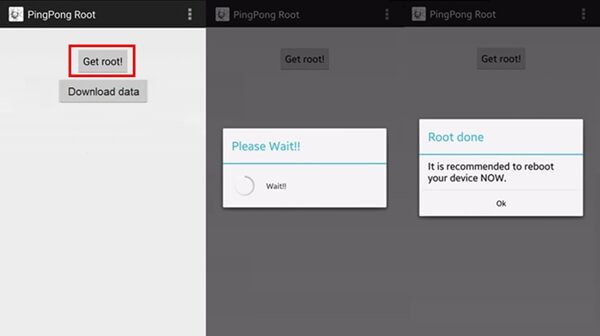 PingPong Root
Step 4. Update SuperSU Binary
Now open SueprSU and select "CONTINUE" on the pop-up note to update the app. Afterwards, there will be a prompt asking how you would like to install the SU binary. Select "NORMAL". When installation succeeds, tap "REBOOT" to restart your Android phone again.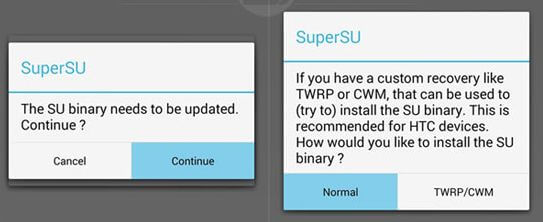 PingPong Root
Step 5. Check Root Status of Phones
Download Root Checker and see whether you have rooted your phone or not.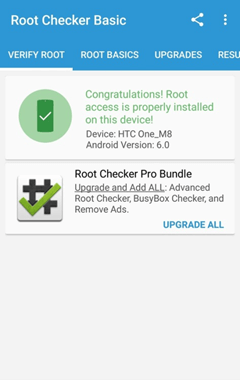 Root Checker
See also: PingPong Root Video Guide