iTunes account forgot password, how comes?
Forgetting password can be happened to everyone. Forgetting your iTunes password is not the exception. Since most people use the same Apple ID for all their Apple services, it makes having forgotten your iTunes password a particularly serious problem. You'll not be able to log into your iTunes account and download or purchase songs, videos, apps, ringtones and other content from the iTunes Store. You are also unable to sign into FaceTime, iMessage and iCloud.
People Also Read:
Forgot iCloud Password: How to Change/Reset iCloud Password on iPhone/iPad (opens new window)
How to Back up Your Devices Using iTunes or iCloud (opens new window)
If you've tried all possible passwords but failed, it is time to reset your iTunes password. Here's the step-by-step guide.
Forgot iTunes Password
Step 1: When you sign in iTunes store and forgot the password, you can go on with clicking "Forgot Apple ID or Password".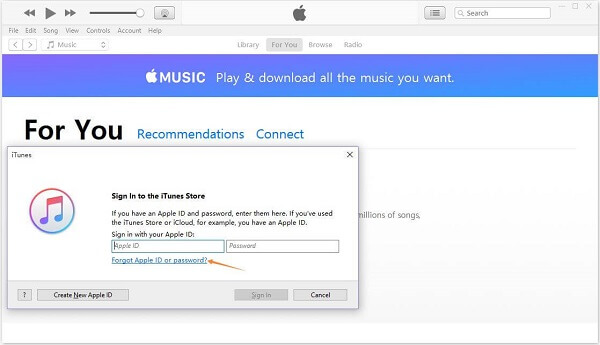 Note: Or you can directly go to My Apple ID and select Forgot Apple ID or Password.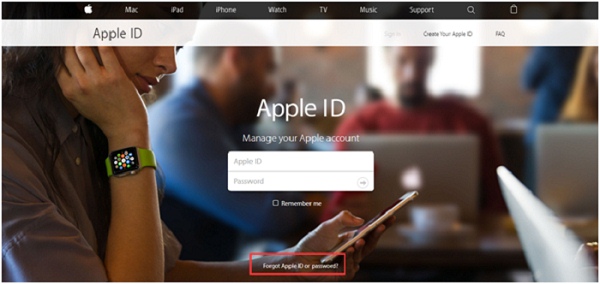 Step 2: Enter you Apple ID and click Next. This is usually (though not always) the email address associated with your account. If you forgot your Apple ID, click Forgot Apple ID?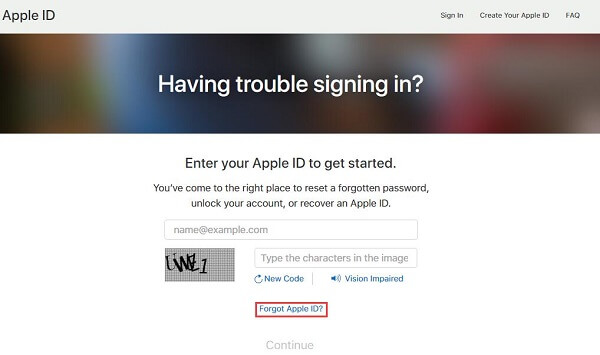 Step 3: After you enter your Apple ID, there are usually two ways you can reset your password: use Email authentication or Answer security questions.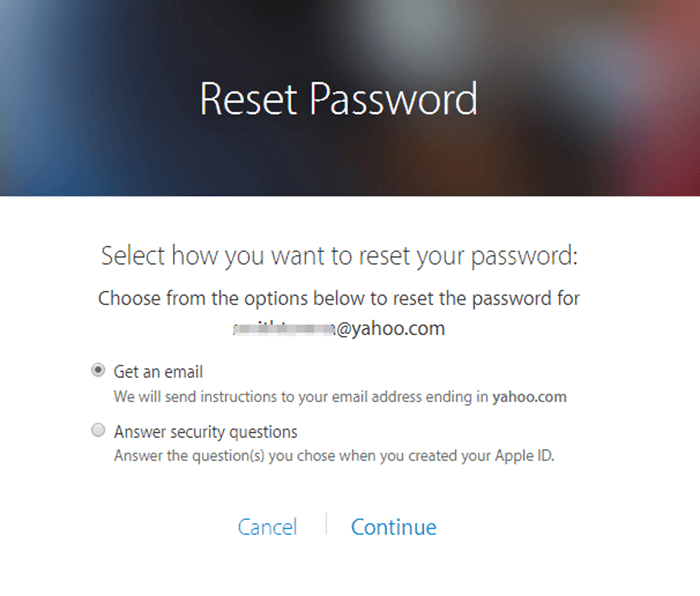 Step 4: If you choose email authentication, you'll receive a verification email in the email account associated with your iTunes account. Check that email account and click on the Reset your Apple ID link in the email.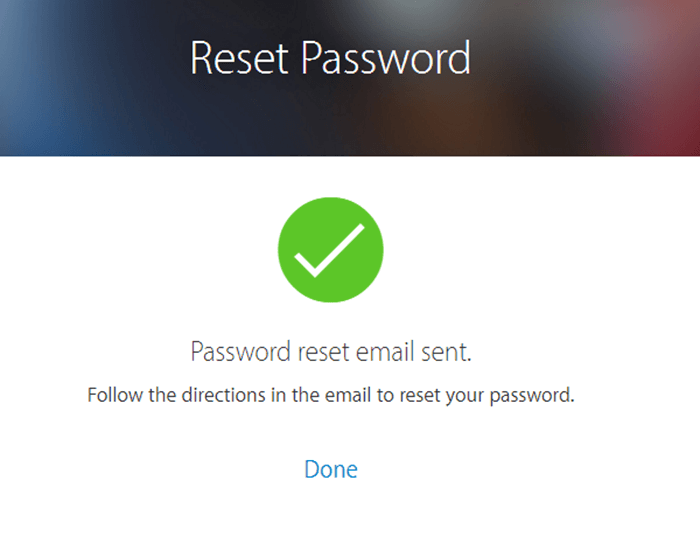 Step 5: If you choose to answer security questions, select your birth date, and then click Next. Now, answer the two security questions. Then, you can set a new password by clicking Reset Password.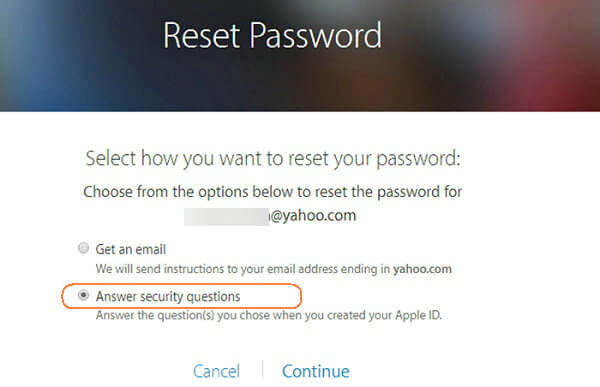 Step 6: Once you've reset iTunes password, please sign in with your new password everywhere that you use your Apple ID to make sure it works. And if you don't update your password in all apps and services, you'll continue to receive a pop up message asking you to sign in.
Can't Remember Password Of Encrypted Backup
If you forgot the passcode of your encrypted backup, you are not able to view that backup or use it to do anything. When try other passwords casually, you might see a note: "The password you entered to unlock your backup was incorrect." At this time, I am so sorry to tell you that your backup cannot be used but something you should try:
Ask someone who may know your password.

Check whether you have iCloud backups before. If having, please use it or do a backup via iCloud right now.

Try to use an older backup on iTunes or a backup without password.
Note: If you only tend to know how to set or reset iTunes backup password, you can refer to How to Encrypt Your iTunes Backups (opens new window).
Besides forgetting iTunes encrypted backup password, if you're still having issues logging in with your Apple ID and password, please leave your message in the comment.