"My iPhone vibrates randomly every day. I've tried every possibility I can: I checked notifications settings and vibrations settings already. The iPhone buzzes for no reason. I am sure that none of my email accounts would approve to send vibration notification. Besides, the inbox of the text messages and emails are vacant and I have no idea why it's vibrating."
iPhone keeps vibrating can be a little embarrassing, especially when you put your iPhone on a particularly resonant surface, like a meeting table or a classroom desk, say. To solve this problem, let me show you the possible reason why iPhone won't stop vibrating and the solution to it.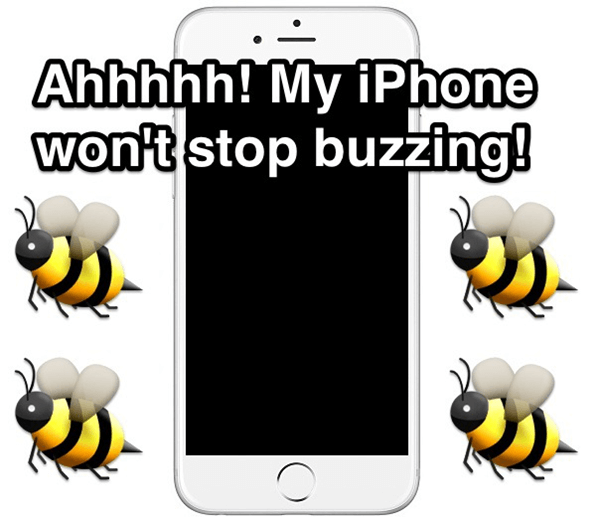 Part 1: Why is My Phone Vibrating Uncontrollably
There are several possible factors that will cause randomly vibration on iPhone:
a. iPhone gets wet and contact with liquid.
b. If the iPhone vibrates constantly while charging, it might be the USB cable or charger cable that should be blamed.
Part 2: How to Fix iPhone Randomly Vibrates
Solution 1: Dry your iPhone
If your iPhone vibrates because you've recently dropped your iPhone into water, read our article on how to dry out a water-damaged iPhone (opens new window).
Solution 2: Turn vibration off
From the home screen, tap Settings, then Sounds. Tap the switch for Vibrate on Silent to disable the feature when the phone is in silent mode. If you want to turn off all vibrations on your iPhone, please go to General > Accessibility section. Then, tap on Vibration and flip the Vibration switch to the OFF position.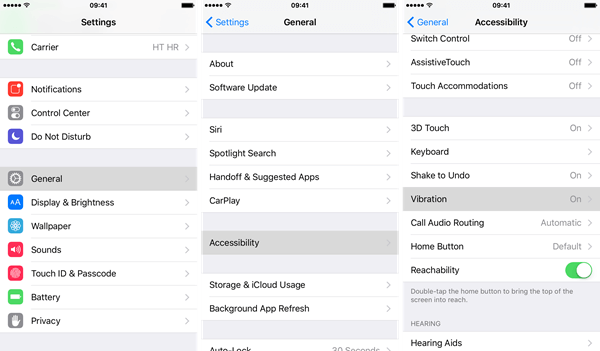 Solution 3: Check USB cable and USB charger
If your iPhone only vibrates when charging, you should check if the USB cable or charger cable is damaged. Try a different USB cable and see if it works.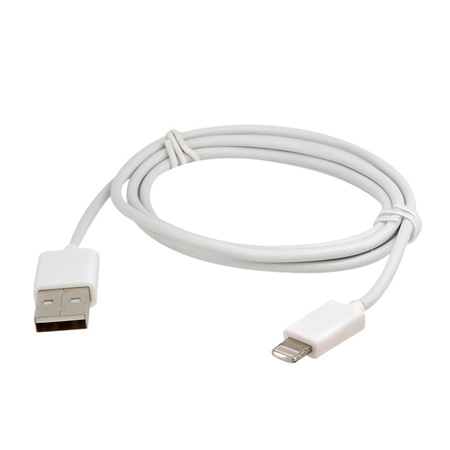 Solution 4: Drain out iPhone battery
If you exclude the two possibilities above, you have to let your iPhone vibrates but do nothing till the battery runs out. This is an amazingly low-tech solution. You'd better put the iPhone somewhere that it's on a padded surface so the buzzing does not drive you or anyone else crazy as it drains.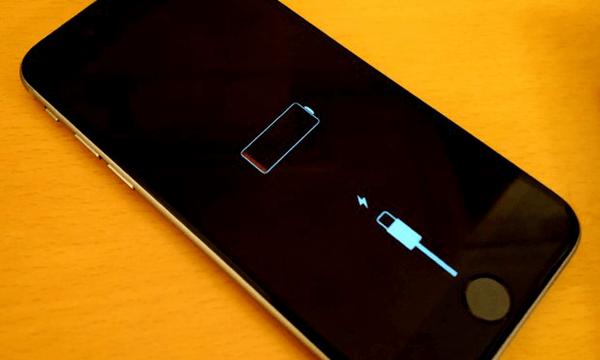 Solution 5: Force rebooting iPhone
However, draining out iPhone battery will not only do harm to your iPhone battery, but also might damage your iPhone. To prevent this, you can reset iPhone by pressing "Power" and "Home" at the same time till the Apple logo appears.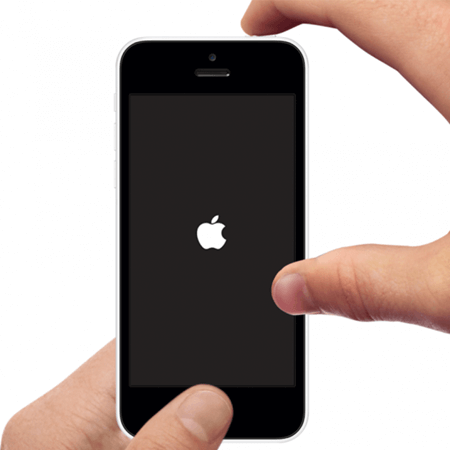 Above are all simple ways for you to fix iPhone vibrating. Of course, there are many other triggers that cause iPhone vibrates. If you are not sure what cause it, you'd better hand your iPhone to the Apple professional to have it repaired.