As a common media player, VLC plays most multimedia files like DVDs, VCDs, and various streaming protocols. However, many of us may not notice that VLC has hidden features: recording webcam (opens new window).
In this post, we will elaborate on how to record videos from webcam on Windows and Mac.
Record Webcam with VLC Media Player [Step-by-step Guide]
First, launch VLC and go to View > Advanced Controls. When it checked, the lower-left corner of the app will get an extra toolbar with a record button.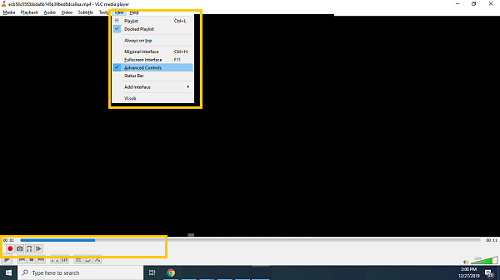 Second, go to Media > Open Capture Device > select DirectShow. Then choose your video and audio device from the drop-down menu.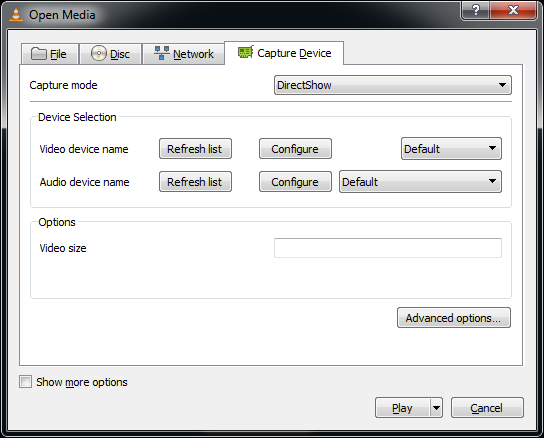 Notice: Click Advanced Options below and you can set a specific frame rate for your video. Usually, 30fps will be good and keep the video size down.
Third, when you set your input device and frame rate, click the arrow icon beside Play.
Choose Stream > Stream Output. In the New destination, click Add and give a file name and extension for the container. Hit save.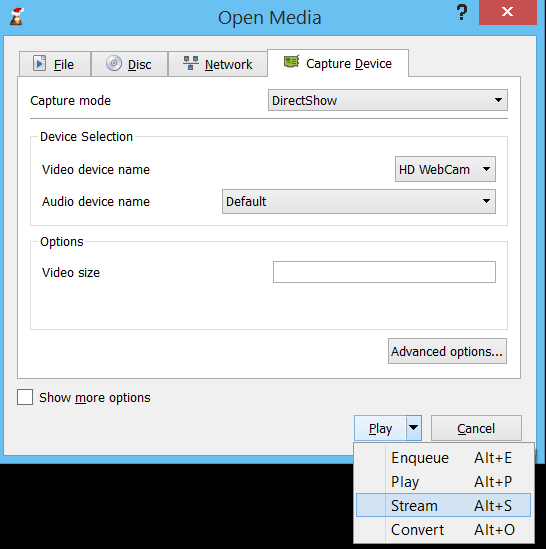 Finally, click Next > Stream and when you see yourself in the main window, hit the Record button on the toolbar to start recording.
There is also one thing you should notice:
If you are going to record your voice, you need to wear a headset or install your audio device.
So far, you may find that the steps to record webcam via VLC are a little complicated. If you are interested, we'd like to introduce a more professional and convenient program for you: FonePaw Screen Recorder (opens new window).
It is specialized in recording software, helping you record screen, webcam or capture screen. Read on to find out how convenient it is!
Webcam Recording Software for Windows & Mac
In addition to VLC, there are lots of webcam recording software for Windows and Mac. FonePaw Screen Recorder (opens new window) is one of the simplest software. It is so versatile that it can capture your screen (opens new window), record audio or video just in one click.
Besides, you can customize the recording area, set brightness and contrast ratio of webcam. Even better, it is possible to record your webcam video along with screen activity and your voice. When you finish recording, you can export to multiple formats, which can be saved in different output settings. Let's see how to do it.
Step 1 Download and enable FonePaw Screen Recorder.
Free Download Buy with 20% off Free Download Buy with 20% off
Step 2 Go to Video Recorder and select Webcam.

Step 3 Click Manage. In the manage window, you can adjust the resolution, position, and transparency of the video. Click Attribute to set the brightness, contrast, hue, saturation, and sharpness of your webcam.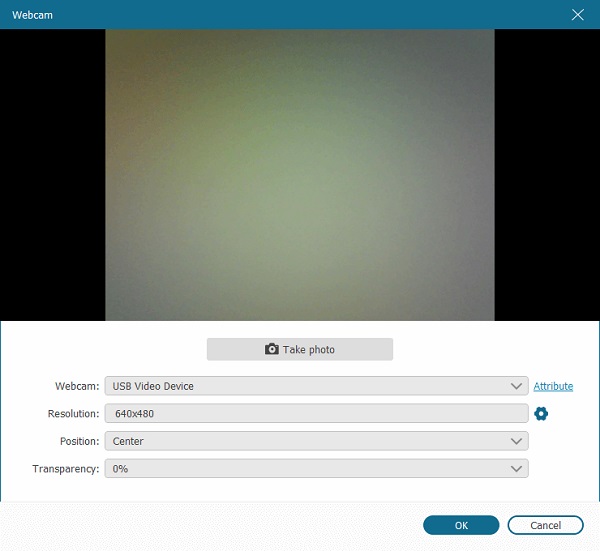 Step 4 Click the REC button to begin recording. When you finish, click theStop button to end recording.
If you want, you can even share the video to YouTube, Facebook, Twitter, Instagram, Vimeo.
In conclusion, VLC is not a dedicated webcam recorder. Its main feature is playing all kinds of videos from multiple sources. If you think it is too complicated to record webcam with VLC, you are welcome to try FonePaw Screen Recorder (opens new window).