It could incredibly increase your working efficiency if you get the best video capture software installed on your computer. When you have any content desire to capture for streaming later, such as a webinar, online meetings, lessons, or important video calls, such screen capturing software is able to bring you great help. However, when there are so many options provided on the market, it may be hard for you to sort out the best option for yourself. Hence, we have tested and collected the 5 best free video capture software of 2022 to record your desktop screens without hassle. Now, follow me and check for getting the ideal one!
1. FonePaw Screen Recorder - A Mixed Bag of Performance & Versatility
FonePaw Screen Recorder is a multi-functional screen capturing software developed for users to record any screen activity on desktops with ease. Under different situations, users are able to awake FonePaw Screen Recorder to capture them, such as the webcam activities, online meetings, gaming moments, business presentations, video calls, live streaming, and so on.
Compatibility: Windows, Mac
What's to Like
Suitable for recording all activities on desktops;
High resolutions to output video recordings;
Selectable recording modes to fulfill all user demands;
Real-time annotation available to highlight the video during recording;
Noise reduction enabled to enhance higher audio capturing;
Available to schedule your recording without keeping eyes on the screen;
Customized hotkeys to control the recording process based on personal habits.
What's Not to Like
The recording duration is only available for 3-minute long;
The trimming functionality is unavailable under the free trial version.
FAQs
Q1. Does FonePaw have a watermark?
Unlike other free video capture software, FonePaw Screen Recorder won't apply a watermark to the recordings even under the free trial period, and the output resolution of the recordings will be maintained at the best state.
Q2. How to avoid background noise when recording a video?
To reduce or even avoid the background noise when recording a video using FonePaw Screen Recorder, it is recommended to enable off the microphone recording functionality. Also, it is available to turn on the noise-reducing mode provided by FonePaw to enable a better audio recording quality.
2. NVIDIA Shadowplay - Screen Recorder Made for Capturing Gaming
For video game players who desire free video capture software that is able to record the gaming moments with enhanced resolutions, NVIDIA Shadowplay will provide professional help. The software enables users to capture the video games with customized output parameters, including 4K HDR at 60 frames per second and even up to the highest 8K resolution 30 frames per second in smooth performance without getting stuck. NVIDIA Shadowplay is one of the most professional video capture software for desktops today.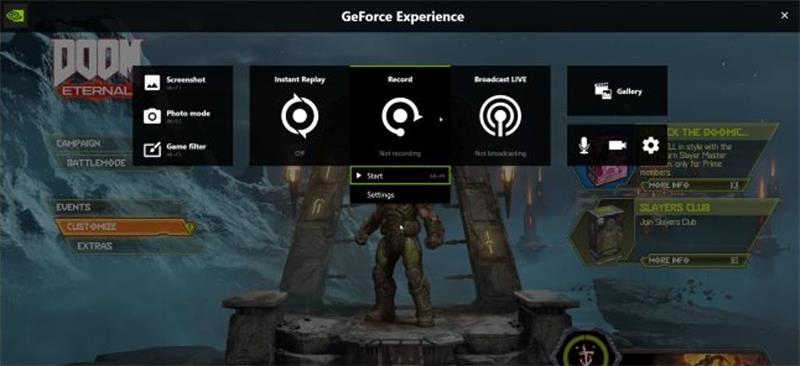 Compatibility: Windows
What's to Like
The best resolutions available to record high-quality videos on desktops;
Instant video recording without lagging;
Extremely suitable for gameplay record;
Available for broadcasting games through Facebook Live, Twitch, or YouTube Live;
Hotkeys are supported to control the recording in an easy way.
What's Not to Like
The software is not available on Mac currently;
It would get stuck if your device fails to be compatible with bulky software;
Expensive cost for the registered license.
FAQs
Does ShadowPlay reduce FPS?
To ensure the best recording quality while capturing the gameplay, NVIDIA Shadowplay has been developed to maintain the original FPS to deliver players the best gaming recording experience. Hence, the original FPS will be preserved while capturing the screen on desktops.
3. Awesome Screenshot - Don't Overlook Browser Extension
When online tools are developed with better functionality and stabler performance, there is also out-performing online free video capture software for users to record the screen with ease. Awesome Screenshot is a browser extension, which can be useful for users to record the desktop screens without installing extra software. The recordings are available to be saved on Google Drive as backups, ensuring the security of the files, and users don't need to worry about losing them.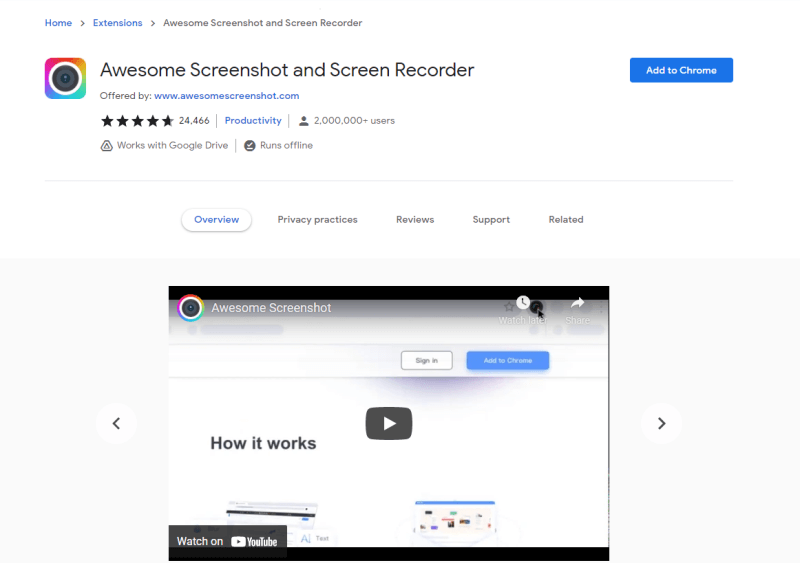 Compatibility: Google Chrome
What's to Like
No software installation is required;
Completely free to use without paying a penny;
Stable and high-resolution screen recording functionality ensured;
Instant sharing mode is available to share the recordings and screenshots online.
What's Not to Like
Limited editing features available to adjust the recordings;
Unavailable for customizing recording parameters before preserving the files offline.
FAQs
Where can you find the screenshot files?
To find the screenshot files, it is based on where you save them after processing. You are able to access them on your local disk after downloading the pictures offline. Or if you have submitted to save them to the Awesome Screenshot account, you are able to log in to the library for reaching the screenshots saved before.
4. Flashback Express - Peerless but Difficult for Beginners
The following free video capture software recommended for desktop users should be Flashback Express. It brings a powerful screen recorder with a built-in editor to customize the recorded videos with ease. Thus, this software is extremely suitable for users of tutorials creating requirements to try. However, a drawback of the free service should be its limited functionality compared to the Pro version.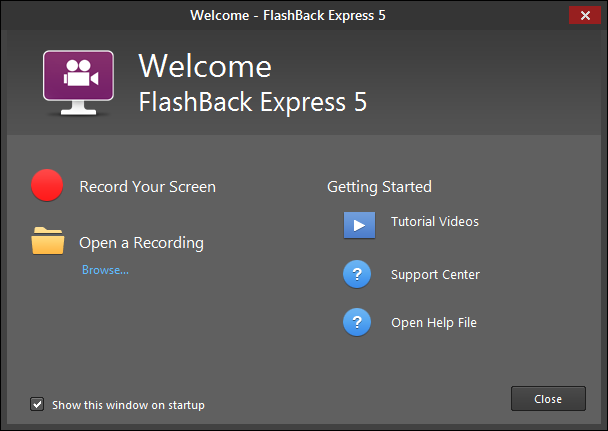 Compatibility: Windows
What's to Like
Suitable for capturing all activities displayed on PC screens;
Available to record webcam and microphone simultaneously;
No watermarks would be contained in the recorded videos;
Quick output to MP4 format and upload to YouTube.
What's Not to Like
Most video editing features are not available in Flashback Express;
Cost more than its competitors to upgrade to the Pro version.
5. ShareX - A Good Starting Point for Screen Capture
ShareX is an easy-to-grasp video capture software for Windows, and it also provides rich functionality for users to enjoy the screen capturing process on desktops without hassle. With the comprehensive editing toolkit, the software also provides a great platform to customize, enhance and adjust recorded content with ease. It will be an easy software for everyone to grasp and get started with.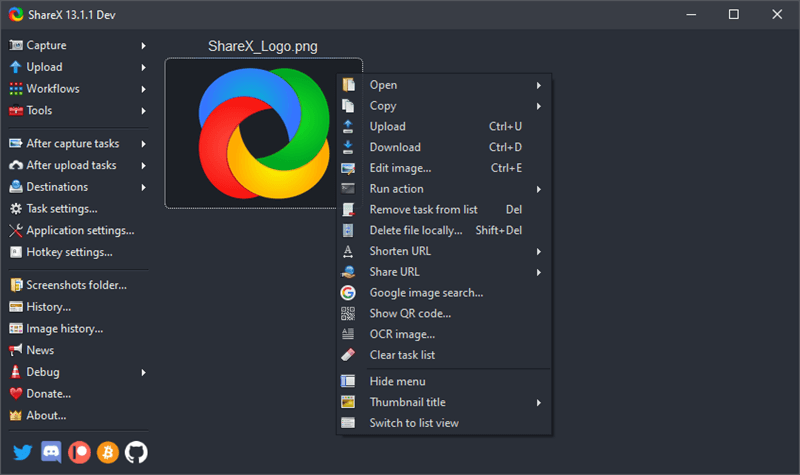 Compatibility: Windows
What's to Like
Intuitive interface with easy-to-grasp functionality;
Stable recording and video editing speed;
Full video editing features provided for convenient video edition;
Instant sharing the videos to social media platforms;
Entirely open-source software to use.
What's Not to Like
Only available on Windows system.
Compared among the top 5 video capture software for desktop, it would be much easier for you to pick the best option based on their benefits and drawbacks. For a lightweight and handy screen capture tool, FonePaw Screen Recorder is absolutely the best choice. Free download it to start the convenient screen recording on desktops now!