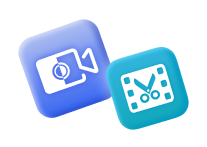 Screen Recorder + Video Converter Ultimate
Shop Now
Fraps is a screen recording software and benchmarking tool which can count FPS (Frame per Second). Its recorded videos are of high quality and adjustable FPS. However, there is only Fraps for Windows and it is a pity there is no Fraps for Mac for MacBook or iMac users. Luckily, there are still other alternatives to Fraps on Mac.
To capture screen and record screen video on Mac, you can install FonePaw Screen Recorder for Mac, which lets you take screenshots, video capture during gameplay without Fraps screen recorder.
To replace Fraps FPS counter, you can download Count It, a framerate counter for gaming available for Mac users.
The two Fraps alternatives for Mac can achieve the same performance or even better. Now let's have a look at how to install and use FonePaw Screen Recorder and Count It.
Fraps Alternative to Capture & Record Screen
Similar to Fraps, FonePaw Screen Recorder for Mac (opens new window) enables you to take screenshots, capture screen video with audio in gaming, video calls and more.
As Fraps cannot record games without OpenGL or DirectX technologies, the FonePaw recorder can record any game and other desktop activities you want. And better than Fraps, the FonePaw recorder can use webcam (opens new window) on your Mac to record your face as well and record gameplay with system sound as well as microphone sound.
You can start it quickly without a tutorial. Let's begin!
A few steps to start:
Step 1: Download the FonePaw Screen Recorder for Mac version and install it on your MacBook/iMac.
Free Download Buy with 20% off
Step 2: Click its icon on the desktop and you will see a concise floating panel.

Step 3: Select the target area for recording by clicking the menu icon in Display. Then you can choose Full screen, other set size screen in Custom region. Or you can adjust a dashed-dotted rectangle to determine the recording area. Apart from the recording area, you can also turn on the webcam recording and audio recording by respectively clicking the webcam icon, microphone icon, and system sound icon.

Step 4: Hit the red button (REC) on the right.
Step 5: After recording what you want, hit the stop button and the video will be automatically saved as MP4 format in the selected path which you can change in settings.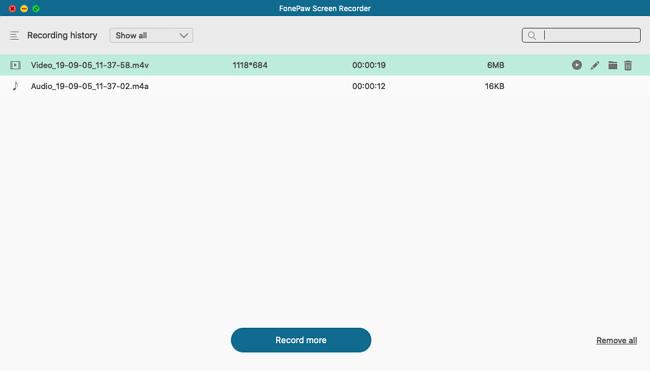 More highlights about it…
Record Mac screen in HD quality at up to 60 frames per second.Also, equipped with hardware acceleration technology, the recorder can record games and other CPU intensive tasks without lag.
Record sound. Enables you to record the system sound, therefore, making your video more vivid and attracting.
Snapshot when recording screen: During the screen recording, the clicking of camera icon on the floating bar enables you to capture the current frame of your video.
Record mouse action. You can choose to enable special effect for mouse cursor in your recording so that your audiences can better follow your actions.
Fraps Alternative to Count FPS
Count It is a very good alternative for Fraps FPS counter. The app collectsframerate stats of the chosen app over time, displays them on a graph, and helps you figure out what tweaks of your system or apps may drag its performance down or boost it.
Download Count It [Mac] and install it on your PC.

After opening the app you want to record, click the icon of Count it on your desktop.

Click "+" on the left bottom of the Count It interface and choosing running will show all currently running apps.

Find the app you want to monitor from the list and click "Add".

Select the app in Count It and click "start".

The figure of FTP will be displayed on the left bottom corner of your PC. The location and color of the figure can be adjusted in the settings.
Installing these two apps effectively substitute Fraps or even outdo it on MacBook. You can share with your friends with MacBooks.