iCloud sync is available for several commonly used data: photos, notes, calendars, contacts, reminders, mail. By syncing your iPhone to iCloud, not only that your iPhone data synchronized over iOS device, Mac, PC that are attached to the same iCloud account, but you can access and revise the data by simply opening the browser and signing in to iCloud.com on any device. For example, syncing photos from computer in your office to iPhone, checking on your notes when your device can't be accessed.
Just realized how much you have missed out iCloud web page? Go on reading and follow the steps to sync iPhone and iCloud on web page.
Step 1. Set up iCloud Sync for Mail, Contacts, Calendars, and More
To start with, you should set up iCloud sync on iPhone first before you can sync the data to iPhone on iCloud.com. You can choose which data types you want to sync.
On iPhone, open the Settings app and swipe up to choose "iCloud";
Sign in with your iCloud account if you haven't.
As you can see, photos, mail, contacts, calendars, reminders, Safari history, notes can all be synced.
Toggle on the button of anything that you want to sync.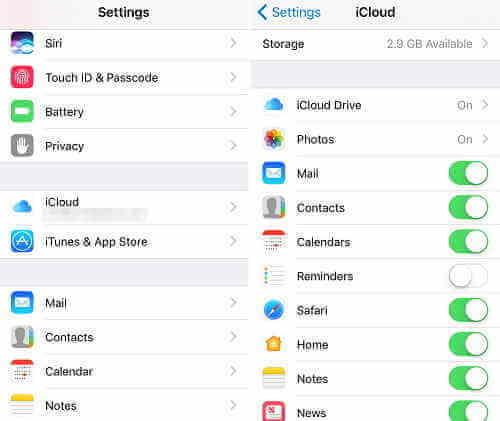 Step 2. Access and Manage Synced iCloud Data on the Web Page
You can then access the synced iCloud data by signing in on iCloud.com. Choose the items that you want to make change, the revised version will be synced to your iPhone after successfully accessing iCloud via Web.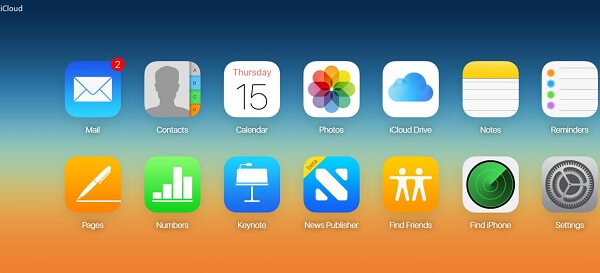 Mail: Click "Mail", you'll be leaded to mailbox. You can check new mail or send Email directly from iCloud.com.
Calendar: You can view your iPhone calendar on iCloud.com. If you have a new calendar or event to add to certain date or want to delete a calendar, tap on more options button to bring up the options. Or you may tap on the specific to make change on it.
Photos: On the web page, you can delete photos, add new albums, upload new photos from locate device or download iPhone photos to locate folder. The deleted photos will disappear from iPhone and the new added photos or album will show up on your iPhone photo library.
Notes: You can also edit, delete or create new notes on the web page of iCloud. The new iOS feature, adding people to edit note collectively, is also available.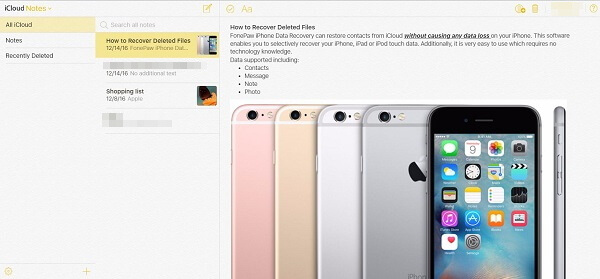 Moreover, you can manage reminders, contacts on iCloud web page.
Tips: Distinguish Sync and Transfer
Many users get confused the concepts of syncing and transferring. Let's clarify the difference with an example.
When you transfer a note from, e.g. iPhone to computer, you'll have a copy of the note on your computer. However, when you sync iPhone note to iCloud, the note will be available on all the iOS device, Mac or PC that are connected to the same iCloud account. And any change that you make on the note in one device, the other device will refresh with the revised version.
Syncing will make sure that all the content in your devices will be on the same page. However, if you don't want some private information of one device to be accessed by other device, stop syncing and transfer your data instead. FonePaw iOS Transfer (opens new window)is a good helper for transfer data among iOS devices, PC, and Mac.
Besides syncing, iCloud also is frequently used to make backup of your iPhone, find lost/stolen iPhone. To view iCloud backup, find tips on How to View iCloud Backup (opens new window).